Six ways to fall in (or back in) love with your city
Jonathan Reichental has a few suggestions on how to spice up your relationship with your city.
Everyone who lives in a city has some form of a connection with it. Your feelings might range from apathy to love, not unlike the kind of relationship you can have with a person. You may love your city because it's where you were born and subsequently have deep roots in the community. Perhaps you moved to a city to take a dream job and discovered an exciting city culture. It may just be the sunshine or the snow, the beach or the hills. It's probably a combination of things.
Cities want to be loved. This makes them attractive to talent and investment. Lovable cities are more prosperous cities. However, it's also quite possible that you've become discouraged and your city just isn't doing it for you anymore. You might disagree with local politics or have lost patience in the low quality of city services. You may feel that the city has become less friendly or dirtier.
People who care, who love their cities, are more likely to invest in them, to participate in improving them, and to be engaged in all manner of city progress and life. This passion translates to a better quality of life. That's what smarter and sustainable communities are all about.
If you're turned off by your city, all is not lost. Here are a few suggestions for you to reconnect with your city — or to fall in love with it for the very first time.
1. Get lost
Whether you've lived in your city for one year or 20 years, it's time to visit it as a tourist. You know that museum you pass every so often but have never visited? Mark out a time and go explore it. Open a map and find a section of the city you've never been to. Walk around. Look for art, interesting architecture and historical landmarks. Find a coffee shop and stop in. Go to a new park. Discover the city like a visitor. You may be surprised and inspired.
2. Talk to strangers
For adults, the risk of starting up a conversation with a stranger is negligible, and it has a positive upside: You may make a new friend or even discover a job opportunity. Strangers can teach you something. A conversation may lead to an adventure. Random conversations can lead to new perspectives. They can remind you about all the good in the world and even something wonderful about the city.
3. Create things
People decorate their cities. Lego street art and graffiti knitting can show up in the most surprising places. Maybe you've seen a mural on the side of a building, or how about that big blue bear in downtown Denver? Sometimes for pay and often voluntary, art is created by all types of people for their communities. The beauty and curiosity of these street artifacts are both inspirational and engaging. You can enjoy them or even participate in creating them.
4. Play in the streets
It's never too late to feel like a child again. Get out on the street and go on a treasure hunt. Play citywide games or any number of app-based smartphone street games, such as Ingress or Pokemon Go. You'll discover surprises and learn about your city, and you might stumble into areas you knew nothing about.
5. Build experiments
The ability to create urban innovation has never been easier. By using city data or getting permission to deploy a sensor, you can produce value for the community, create a commercial opportunity or just enjoy the process of innovation. Using the results of urban innovation experiments can also help to support a business case for a city change. This gets you engaged in city activities, which can lead to the satisfaction of enabling positive change in the community.
6. Try something new
You might enjoy your regular pizza restaurant, your local bar, and your friendly coffee shop. Continue to do that, but for every, say, fifth time, try a new place. Make a little effort and find a different kind of restaurant or an old, rundown bar. Every city has gems waiting to be discovered. If someone invites you to a new place and your inclination is to decline, default to yes. Open yourself up to it. You can find interesting things to do by visiting the notice boards in an old record or bookstore and by checking the event schedules at local universities and colleges. Many free or low cost events await you, including lectures, performances, book launches and workshops. You'll meet new people, learn new things and be exposed to another side of your city.
Like all love, if you're lucky enough to connect with your city in a deep and meaningful way, you'll feel happier and be more fulfilled.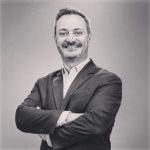 Jonathan Reichental is the former chief information officer of Palo Alto, California. He's now an instructor at several institutions, including the University of California, Berkeley, and online through LinkedIn. He's the founder and CEO of the advisory and investment firm Human Future, and the author of Smart Cities For Dummies.