Next-generation 911 gets $109 million boost
Funding authorized in 2012 is now being dispensed to 34 states and territories. But a full nationwide upgrade could require more than $12 billion.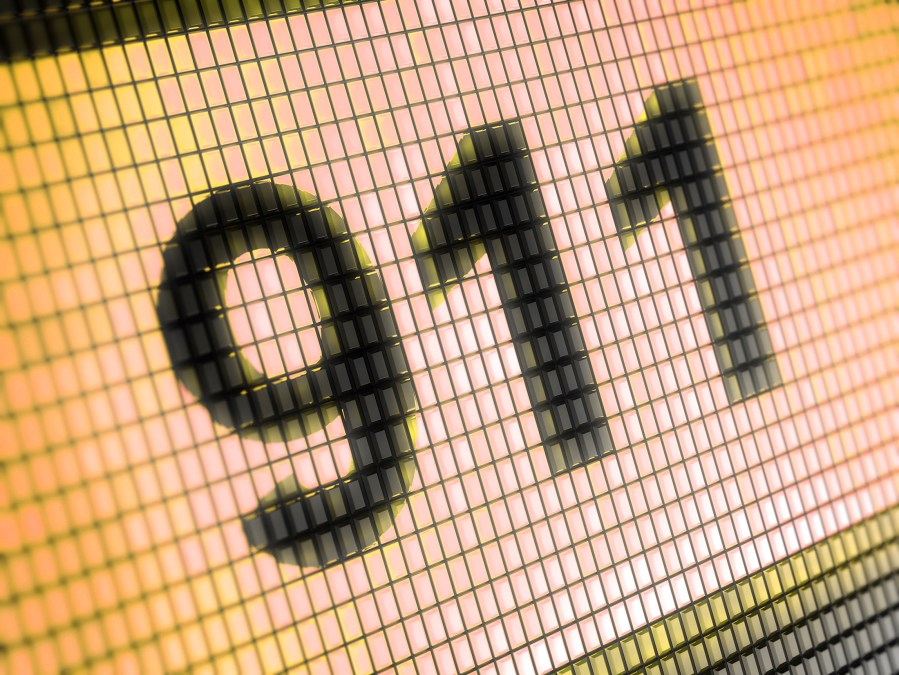 The Commerce Department on Friday announced more than than $109 million in new federal grants have become available to states upgrading their 911 systems. But the funding, which was mandated by the American Taxpayer Relief Act of 2012 (the same law that created FirstNet, the public-safety communications network now operated AT&T), is a tiny fraction of the estimated $12.7 billion that it will cost to launch next-generation 911 nationwide.
The $109 million will be divvied up among 34 states and tribal territories. According to the National Telecommunications and Information Administration, it will help call centers upgrade their technologies as they transition their aging analog systems toward digital platforms that can handle photos, video and location data during emergencies. The funding will also offset the training costs needed to prepare emergency call-takers for the influx of new information they'll be managing, NTIA officials said.
"These 911 grant awards are a significant step toward a faster, more resilient emergency system," Commerce Secretary Wilbur Ross said in a press release.
The size of the grants range from $11 million for California down to $680,000 for Maine. But Brian Fontes, CEO of the National Emergency Number Association, a group that advocates for 911, didn't use the word "significant" when asked to describe the funding. Instead, he emphasized that it is coming seven years after Congress first authorized it.
"It's not about moving the nation completely into the next-generation 911 environment," Fontes said.
Fontes said this funding will be helpful, but will more likely be put toward iteratively upgrading systems here and there. Bigger changes will require bigger funding.
A federal report published last October estimated that a nationwide roll-out of next-generation 911 will cost between $9.5 billion and $12.7 billion and take at least a decade to complete. NENA's Brandon Abley told StateScoop that resources for various public safety jurisdictions vary widely, as do their efforts to modernize 911 systems.
Earlier this month, California announced plans to advance its next-generation 911 efforts, tapping into $175 million in funding collected from phone surcharges. But others working in emergency management, particularly in rural areas, have told StateScoop they're concerned that they'll bear the brunt of the technological and social challenges expected to accompany the change.
But Abley said people don't tend to need much convincing that 911 is worth the investment.
"I think it's easy to support capital funding for next-generation 911 nationwide because our 911 networks across the country are aging," he said. "They really, really need modernization badly."
Dan Henry, NENA's government affairs director, told StateScoop that it's hard to estimate the average age of the country's 911 infrastructure, though many regions have had the same systems in place for about 20 years. He likened old copper-wire communications systems to naval warships, many-decades old and constantly being patched, repaired and having newer components bolted on. And this new funding announced Friday won't be nearly enough for a nationwide overhaul, he said.
"It's not like they're throwing a big switch to next-generation 911," Henry said.
The House of Representatives is considering legislation that would provide $12 billion for a broader upgrade to next-generation 911, though Henry said he's worried it could get overshadowed by other matters.
"Our biggest threat for this legislation, and for a lot of our legislation, is that there's another hot-button issue that sucks the air out of the room," he said.