California has a new plan to upgrade 911
After years of false starts, Gov. Gavin Newsom says the state could now be getting the support it needs to deploy the next generation of 911 technologies.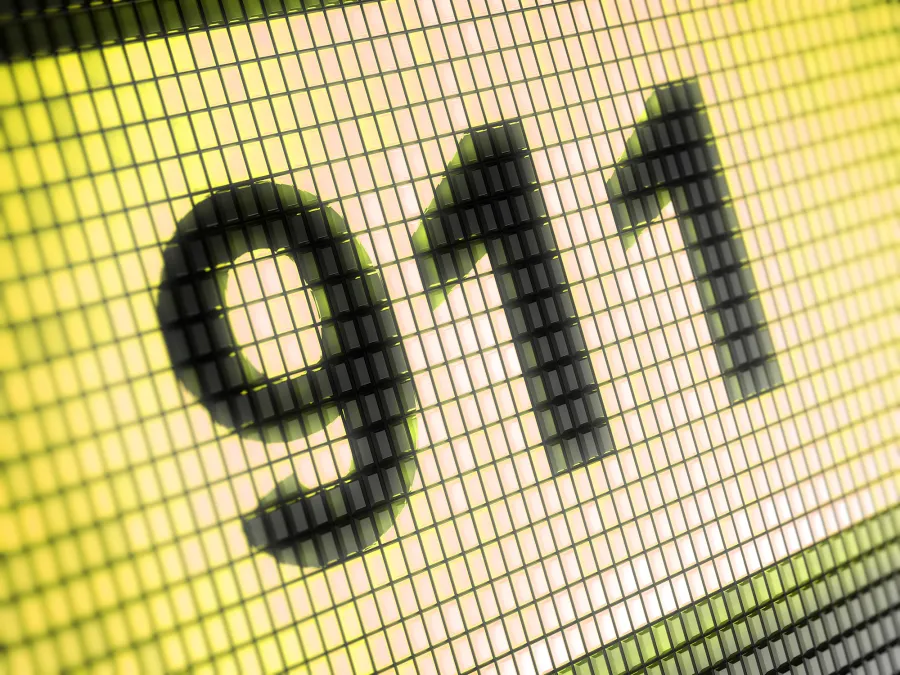 California's plan to upgrade its 911 call centers has sputtered for a decade, but the state is now devoting new funds to next-generation 911, in an effort that Gov. Gavin Newsom says will see swift results.
The activity comes after Newsom signed legislation in June that, through a flat, monthly fee on residents' landlines and cell services, will net $175 million annually to modernize 911 systems, according to his office. The fee will take effect in January 2020, but, Newsom says, the statewide and major regional systems will see upgrades as early as this fall.
Speaking at San Francisco's emergency dispatch center on Friday, Newsom said the efforts were long overdue.
"There are about 437 other call centers like this," he said. "The reality is they don't have the technology, they don't have the tools to connect. They don't have the capacity to redirect call volume if something goes wrong or there's a surge in that volume."
The answer, Newsom said, is next-generation 911. The technology would turn California's dated emergency systems digital, allowing them to communicate seamlessly with each other, and process information such as location data, photos and video. Already, some cities and counties have started making the switch on a local, more limited level — investing in new mapping software, for instance.
California has so far fallen short of statewide integration, which would be far more costly. In 2017, the California Office of Emergency Services estimated that the state would have to spend $330 million over a six-year period to make the transition.
By the end of August, Newsom said, the state will identify vendors for upgrades "up and down the state." The contracts will go into effect around October, he said.
California, though, set out on a quest for 911 upgrades long ago. In 2010, the state put forward an ambitious "Next Generation 911 Roadmap," which outlined how California would become "a nationwide leader" in 911 systems.
Following a 30-page analysis of challenges and planning involved, the roadmap estimated that deployment of the technology would kick off by 2013 (though warned that such projections "should not be construed as a firm date" for deployment). By 2017, deployment dates of most regional next-generation 911 projects had been pushed back into 2020 and beyond, according to state reports.
Those earlier efforts, Newsom said, "have fallen short." But, he said, armed with a new, more sustainable pot of money, the state would see real results. "That's what was missing. That state support," he said.
States, though, run into constant, shifting challenges when they try to implement next-generation 911 systems, said Jackie Mines, a former director for Minnesota's emergency communication networks and a project manager at Mission Critical Partners.
"It's very difficult for a state agency to have the resources to understand next gen," she said. "There's so much change going on, because as vendors are learning more and more, they're making changes to their solution and that's happening quite quickly."
Still, she said, when states properly put in the effort, they're often more primed for success than groups on the county or city level — because they can "pool those resources together."
San Francisco was the last stop on Newsom's tour around the state to publicize his work on emergency management and wildfire prevention, which he's made a priority since taking office. Technology has often been the backbone of those efforts: In June, he announced that the state had made a deal with the Pentagon to use military drones and satellites to fight wildfires. California's 2019-20 budget, which he signed later that month, put $24.7 million to develop other wildfire tech.
The budget also includes a $50 million investment for 911 systems, in addition to the new fee. Altogether, he said, it's bringing California back into play on next-generation 911 and emergency technology. "We're now going to reassert our leadership a bit," he said.