Written by
StateScoop Staff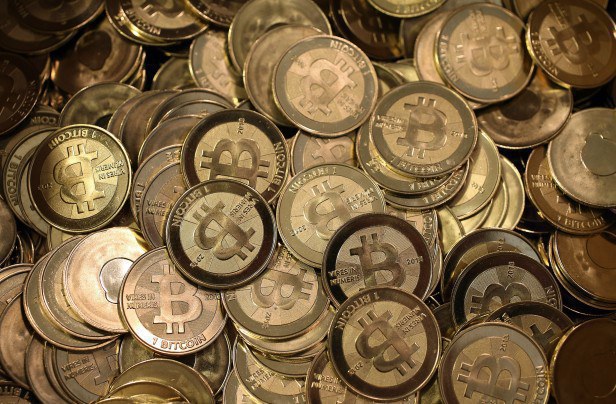 The New York Department of Financial Services is now accepting proposals for companies looking to set up virtual currency exchanges such as Bitcoin in the state.
In a statement released last week, the department said firms could submit proposals for setting up an exchange and then regulators would work with them to make sure the exchanges adhered to cybersecurity and anti-money-laundering rules.
"We will continue to proceed swiftly and thoughtfully to provide rules of the road for reputable virtual currency firms seeking to conduct business on-shore in a responsible manner," DFS Superintendent Benjamin Lawsky said.
There is currently no exchange for Bitcoin in the United States where Bitcoins could be traded for dollars and vice versa. There are currently exchanges in Slovenia and Bulgaria and one in Japan, Mt. Gox, recently went bankrupt.
There is hope in the virtual currency industry that this is the beginning of a regulatory process that could end with an official framework for virtual-currency companies in New York, which could then spread to other states as well. For its part, the department said it would likely propose a framework by July of this year.
"The recent problems at Mt. Gox and other firms further demonstrate the urgent need for stronger oversight of virtual currency exchanges, including robust standards for consumer protection, cybersecurity and anti-money-laundering compliance," Lawsky said.
The order is the next phase in NYDFS' public inquiry into the appropriate regulatory guardrails for virtual currency firms. NYDFS is continuing to work on regulations – including a specially tailored "BitLicense" – for virtual currency firms operating in New York. NYDFS is also expected in the near future to consider proposals and applications for other types of virtual currency firms beyond exchanges.
DFS' interest in Bitcoin and virtual currency dates back to last year when DFS subpoenaed 22 companies and investors. Last month, DFS held hearings with law enforcement officials, venture capitalists, and academics about digital currency.
"Consumers should understand and receive appropriate disclosures about the potential risks associated with using virtual currencies or any other financial product, but the fact is that virtual currencies are unlikely to disappear entirely," Lawsky said. "They will likely continue to exist in one form or another. As such, turning a blind eye and failing to put in place guardrails for virtual currency firms while consumers use that product is simply not a tenable strategy for regulators. Our overarching goal is to balance creating appropriate regulatory protections without stifling beneficial innovation in the development of new payments platforms."
Bitcoin is a peer-to-peer payment system and digital currency introduced as open source software in 2009 by developer Satoshi Nakamoto. It is a cryptocurrency, so-called because it uses cryptography to control the creation and transfer of money.