Can Wi-Fi hotspots bridge the digital divide under coronavirus?
Shelter-in-place orders keeping millions inside their homes will force states to figure out how to keep people without reliable residential internet service connected.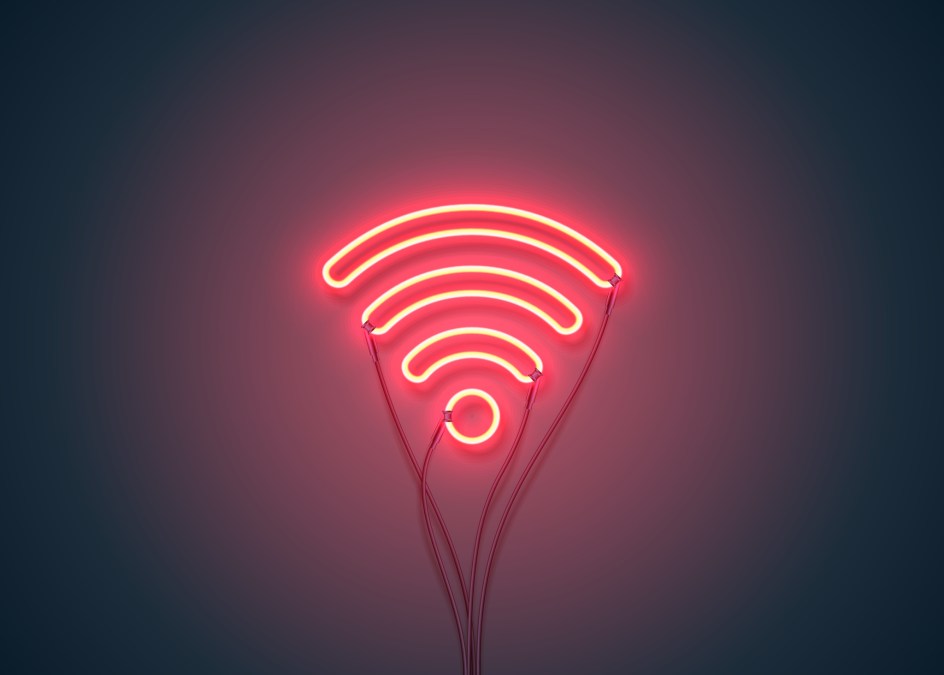 The spread of the novel coronavirus has placed 100 million people across the country under guidance to stay in their homes, with orders from their state and local governments not to leave their homes for anything but essential goods and services. As teleworking, distance- earning and telemedicine become more prevalent to maintain the economy and save lives, access to high-speed broadband — or the lack of it — has never been more important, according to state broadband officials who say they've spent years lobbying for more infrastructure and funding to prevent such a crisis.
The Federal Communications Commission estimates that 21.3 million U.S. residents lack access to high-speed broadband at home, while studies from Microsoft place the figure as high as 157 million. But until recently those people have had other options, like logging onto the internet at schools, libraries or community centers, said Kathryn de Wit, the broadband research manager at Pew Charitable Trusts. But as facilities have closed due to the spread of COVID-19, de Wit said, those auxiliary networks have been turned off or strained due to overuse.
The current reliance on home internet connections is unprecedented, revealing the true direness of rural America's digital divide, experts said.
"The silver lining to this really bad situation is that it is reinforcing and providing additional support to the conversations that state policymakers have been having with increasing frequency over the past several years," de Wit told StateScoop. "If that results in more funding, if that results in more state policymakers really paying attention to this issue and federal policymakers focusing on solving this problem, that's a good outcome."
A mobile solution?
Peggy Schaffer, the executive director of ConnectMaine, the state's broadband authority, said she's seen firsthand a renewed urgency to improve rural broadband before coronavirus cases increase. Schaffer told StateScoop that she's recently been working with local internet service providers and the National Digital Equity Center, a Maine-headquartered nonprofit, to figure out how to bring Wi-Fi hotspots to families who have only ever used high-speed internet outside their homes. Seniors and remote-workers will benefit from hotspot programs and other short-term strategies that Schaffer and her partners are executing, she said, but short-term strategies have to be supplemented.
"It's really brought it front and center," Schaffer said. "It feels like all the talk we've been doing for the last couple years has laid the base, and suddenly we've ripped the cover off and people are like, "Oh wow!"
Maine ranks as the 43rd best state for broadband internet, according to BroadbandNow.com. Schaffer, who's been working for the state for more than 20 years, said she's never seen the legislature appropriate significant funding to improve broadband beyond what's in ConnectMaine's annual budget. But last Tuesday, the state moved to pass and expedite Gov. Janet Mills' $15 million broadband bond, providing infrastructure buildout into rural areas.
"We've had pushes and shoves about moving money forward into broadband in this state, and we've had a small amount of money every year that's part of our annual budget," Schaffer said. "But no large chunks of money — we've been unable to sort of move people in that direction. [The coronavirus] absolutely has moved and shook priorities."
De Wit, who recently authored a Pew report on state broadband programs, said that more states are going to realize that half-measures that provide internet for students and seniors in community spaces cannot replace the benefits of an in-home connection in the long-term, regardless of whether there's a pandemic.
"What [the coronavirus] does is shine light on the fact that those non-home connections and solutions, whether its access to the internet via your mobile device or relying on a hotspot to get online, those are good short-term solutions," de Wit said. "But what we really need is to have to have a discussion about the longer-term solution that can help close that gap."
No substitute for good service
North Carolina officials are also wary of the extent to which mobile hotspot programs can withstand the strain on residential networks that thousands of people working, learning and healing from home will bring in the coming weeks. Scott Mooneyham of the North Carolina League of Municipalities said he has "no doubt" that the state's inadequate rural broadband will worsen the impacts of the coronavirus pandemic, especially if it can't hold up to the crush of people who will need telemedicine or distance-learning services.
"We have a situation right now in North Carolina where there are many communities, or portions of communities, that provide on a single internet provider," Mooneyham said. "Those single internet providers are utilizing legacy, copper-line technology that's not adequate to the job. There's no incentive for those companies to make the kinds of investments that are going to change that right now."
Mooneyham said his group has worked with the state to allow electric cooperatives to combine resources with local ISPs to expand internet access in rural areas, but that inaccuracies in the FCC's broadband coverage maps still leave him wondering which parts of the state lack home internet. So while mobile hotspot and refurbished-device programs are worthwhile and can solve connectivity problems in the short term, he said, there's only one way to ensure adequate access after the coronavirus pandemic ends.
"I don't think [those programs] are a substitute for the ubiquity of good, reliable internet service at the home," Mooneyham said.
This is part of StateScoop and EdScoop's special report on coronavirus response. Read the rest of the report.