AT&T to distribute hotspots nationwide to expand student broadband access
The phone carrier's contribution is expected to bring better internet service to at least 35,000 students.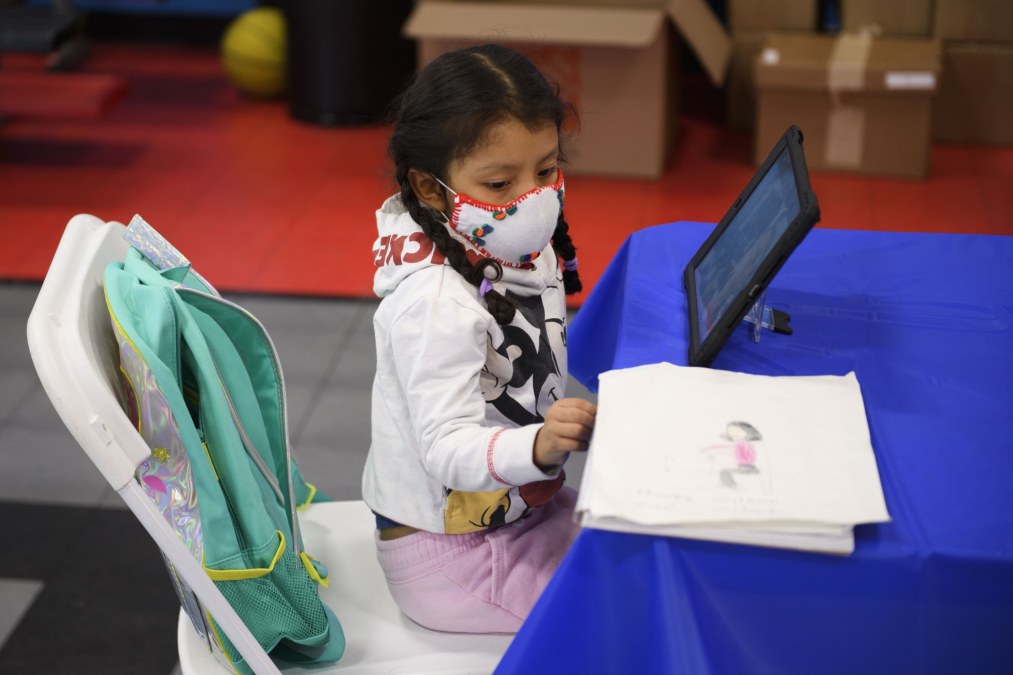 School districts that serve vulnerable and disabled students in Pennsylvania, Wisconsin and 24 other states will receive free Wi-Fi hotspots from AT&T and Connected Nation, a nonprofit that provides communities with broadband technology and support, the organizations announced Tuesday.
Through a portion of a $10 million award from AT&T, Connected Nation will provide 124 school districts and community organizations with hotspots, data subscriptions and content filtering services, potentially providing internet access to at least 35,000 school-age kids who don't have reliable internet access. AT&T committed $10 million to closing the digital divide in November 2020.
Some of the schools benefitting from the contribution serve students diagnosed with autism and other behavioral disorders, while others — like the Hmong American Peace Academy in Milwaukee, which was founded to preserve the traditional South Asian Hmong culture while helping students become knowledgeable U.S. citizens — will use the technology to improve connectivity for English-language learners.
"Schools and organizations around the country face significant needs to connect students with the resources required to continue learning in a remote environment and beyond," Brent Legg, Connected Nation's executive vice president for government affairs, said in a press release. "We are inspired by the hard work and dedication of all organizations working to provide high-quality learning experiences amid today's challenges."
Other community organizations plan to use the hotspots to facilitate community initiatives that were halted by the coronavirus pandemic. The Southeast Community Development Corporation, a nonprofit that operates 13 regional technology centers in Los Angeles, will receive 500 hotspots for adult digital literacy classes, coding classes and robotics courses previously held in person.
"We chose SCDC because its mission is rooted in Digital Inclusion," Legg said in a press release. "The organization was already taking steps to help by finding ways to get computers into homes, providing technology, and helping families access low-income internet programs that could help them. We know that these hotspots will go to those who need them most across these communities in southeast L.A."