Nebraska CIO poised to save $5.3M over 10 years with IT consolidations
CIO Ed Toner found some key areas for the state to save money following a thorough review of the state's systems.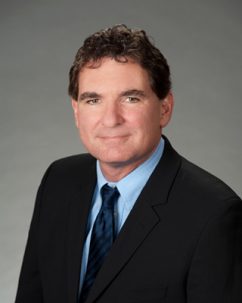 Since taking over as Nebraska's chief information officer in June, Ed Toner consolidated key IT systems and services, positioning the state to save roughly $5.3 million over the next 10 years, Gov. Pete Ricketts announced this week.
Ricketts said Toner cut costs by eliminating redundant applications, retooling some major IT contracts and cutting back on the number of state servers by making greater use of Nebraska's two data centers.
The new CIO hails from the private sector, previously working as an executive with an Omaha IT firm. Once he took the reins of the Office of the CIO, Toner set a mandate to make the government run more like a business.
"When I first came to the state about four months ago, the very first thing I put into place was an IT spend review," Toner told StateScoop. "I wanted to see everything that was being spent and what I was seeing was duplication across the different agencies for the same types of tools, if not the same identical tool."
When Toner first started his review of the state's systems, he found that his own office was one of the agencies that needed help cutting costs.
Toner said the Office of the CIO and five other agencies were using different versions of a help desk tool that "couldn't talk to each other," forcing workers to go through a lengthy manual process just to create simple request for service.
"It was very clunky," Toner said. "If they needed our help they had to create their own ticket, transfer the information manually into an email, email us and tell us 'hey can you help us with this,' then we had to take the information and transfer it manually into our system so we can could track it in our system."
Toner also discovered that each agency was paying for a separate license to use those different versions. He did some digging, and discovered the state already had the rights to a more modern help desk application, and he persuaded the other agencies to make the switch.
"Not only did I cut out the yearly license fee being paid by six separate agencies, I cut out the server that was hosting that application and the server maintenance being charged each year," Toner said."Every few years we were going to have to refresh that technology, now there's six servers out there that I'm not going to refresh."
Toner believes that represents a perfect example of the type of consolidation he's been able to encourage to generate savings for the state.
But he notes that changing up the state's procurement strategies has also been key to his efforts.
"We really consolidated and used all of our buying power across the state instead of having individual contracts at each agency level, combining those and getting with the vendors and consolidating those," Toner said.
The CIO added that his work to persuade 90 of Nebraska's 93 counties to move their servers holding important state data, like court and DMV records, to the state's own data centers in Lincoln and Omaha also helped the state save cash.
"We're bringing them into our main data centers and virtualizing those," Toner said. "Instead of paying for a full physical server and maintenance on it, we're able to reduce the number of servers and pay only the maintenance on the servers that we need."
In the future, Toner is planning to encourage Nebraska's 21 cabinet-level agencies to follow suit. He said he already has commitments to do so from major agencies like the departments of Health and Human Services, Corrections, and Roads.
The move to the state's data centers will not only help the individual agencies cut back on costs but also make the state's services more reliable, according to Toner.
He's developed what he calls an "aggressive" 18-month plan for that migration. He's aiming to get the state's smaller agencies into the data centers by the end of this year, then follow suit with the bigger departments by mid-2016.
By the time that happens, Toner thinks the savings for the state could dwarf that $5.3 million figure.
"There are tremendous efficiencies that we've gained in just using our resources better, and at the same time, a huge cost savings," Toner said.