NASCIO awards top state IT projects and officials for 2019
State projects to map schools and track sexual assault kits were honored alongside three top state technology officials.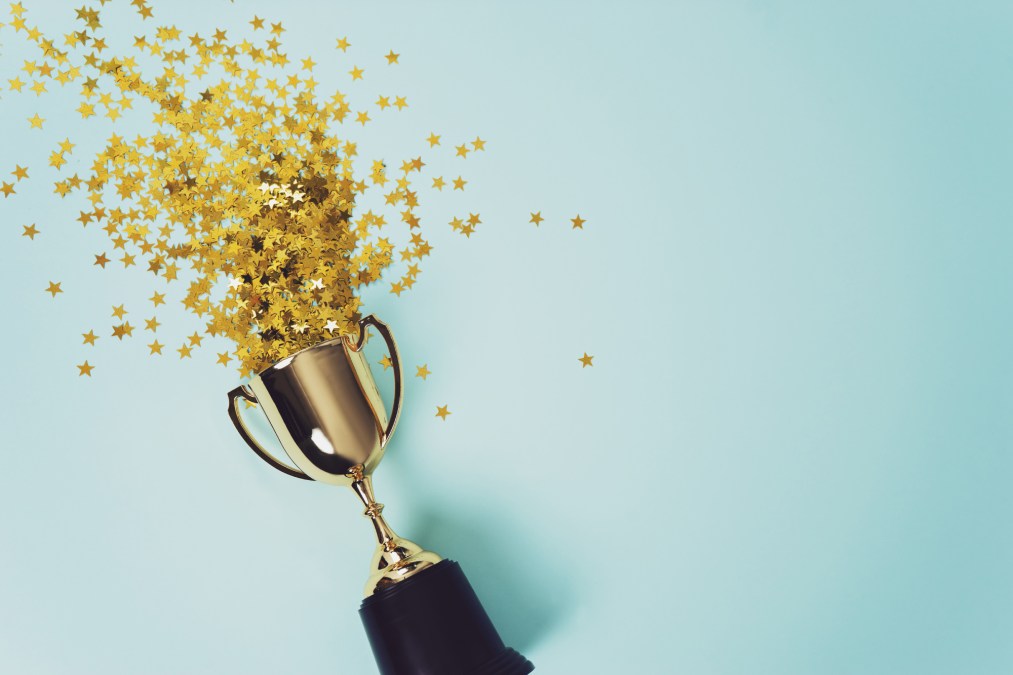 Ten IT projects spanning areas from emergency management to public benefits to sexual assault investigations were cited this week by the National Association of State Chief Information Officers as the most promising applications of technology providing public services and improving bureaucratic functions.
NASCIO issues its latest round of State IT Recognition Awards, which go to initiatives that highlight how IT can be used to fix business processes and connect people with their governments, at its annual conference in Nashville, Tennessee.
The group also named three winners of its State Technology Innovator Award, which is given annually to "outstanding state government employees who have made contributions to advance state technology policy." This years recipients included Nikhil Deshpande, the chief digital officer for Georgia; Tony Powell, the CIO for the Florida Department of Health; and Tere Shade, a business solutions manager with the Texas Department of Information Resources.
Deshpande, who was tapped to lead the Digital Services Georgia agency when it was created in 2017, was cited for his team's design of the state government's websites, and its creation of Georgia GovHub, a content-management platform for statewide agencies and elected officials. The platform can be used to publish individual agency websites, manage press releases, promote events and create web forms, such as one Gov. Brian Kemp's office recently created to solicit applicants interested in an impending vacancy for one of Georgia's U.S. Senate seats. Deshpande was also praised for making Georgia the first state to use responsive design on its websites, as well as making sure government pages can be used by people with disabilities.
Powell received his award for managing the IT needs and modernization processes for a health department that spans more than 400 locations across Florida. Powell, who has been the agency's CIO since 2015, has also moved it to hybrid-cloud and multi-cloud models for managing workloads. A NASCIO press release said the transition has helped ensure continuity of operations, especially during natural disasters in the hurricane-prone state.
Shade was honored for overseeing the creation of the Texas DIR's Shared Technology Services program, which offers managed IT services to state agencies and local governments. The program, which offers services from a host of state-approved vendors, is meant to build a "consistent IT landscape" that allows government organizations to focus on their core functions, rather than deal directly with their technology needs. Along with getting eligible state agencies on the program, Shade was also credited with signing up about 150 cities, counties and public school districts around the state.
Recognition Awards
The 10 projects NASCIO cited this week largely deal with nitty-gritty IT functions, but several could have considerable impacts for the citizens that state governments serve. North Carolina won for cross-boundary collaboration and partnerships for building its State Emergency Response Application, or SERA, a secure web app available to public safety officials responding to an emergency.
Mandated by a 2015 law, the app, which became functional in May 2018, was originally designed for use in emergencies at K-12 schools, but has since been expanded to college campuses and hydroelectric dams. It gives emergency responders access to a facility's profile and process information, as well as a graphical display of documented floor plans and key assets. According to the North Carolina Department of Emergency Management, SERA contains the floor plans for more than 2,400 public schools, all 16 state universities and 70 percent of community colleges.
The Washington State Police's information technology office received a State CIO Office Special Recognition award for its development of a tool that allows for the online tracking of sexual assault kits, giving rape survivors the ability to track the investigations into their assaults, from collection of evidence to forensic analysis to final storage location or destruction. Using the Statewide Sexual Assault Kit Tracking System, survivors are are able to anonymously monitor the kits, which are often the only physical evidence left over from an assault. While Washington's tracking system was one of the first when it went live in February 2018, several other states have since followed suit.
State IT Recognition Award recipients, by category:
Business Process Innovations State of Michigan: JobNet: Road to the Future
Cross-Boundary Collaboration & Partnerships — State of North Carolina: Improving Emergency Response Precision with the State Emergency Response Application
Cybersecurity — State of Ohio: Digital Identity: Providing a Secure Customer Experience
Data Management, Analytics & Visualization — State of Illinois: Winning Against Tax Fraud with Data Analytics
Digital Government: Government to Business — State of Minnesota: Preparing for Emergencies: Medical PreCheck & Locator App
Digital Government: Government to Citizen — State of North Carolina: Women, Infants and Children Benefits in the Mobile Application Age
Emerging & Innovative Technologies — State of Washington: Using UAS Technology in Collision and Crime Scene Reconstruction
Enterprise IT Management Initiatives — Commonwealth of Pennsylvania: Pennsylvania IT and HR Shared Services Transformation
Information Communications Technology Innovations  — State of California: Identification and Removal of Hazardous Materials During Wildfire Response
State CIO Office Special Recognition — State of Washington: Sexual Assault Kit Tracking System