Michigan CIO Dave DeVries steps down as new governor takes office
His time with the state caps a career of public service that included 30 years in the Army and work with the federal government.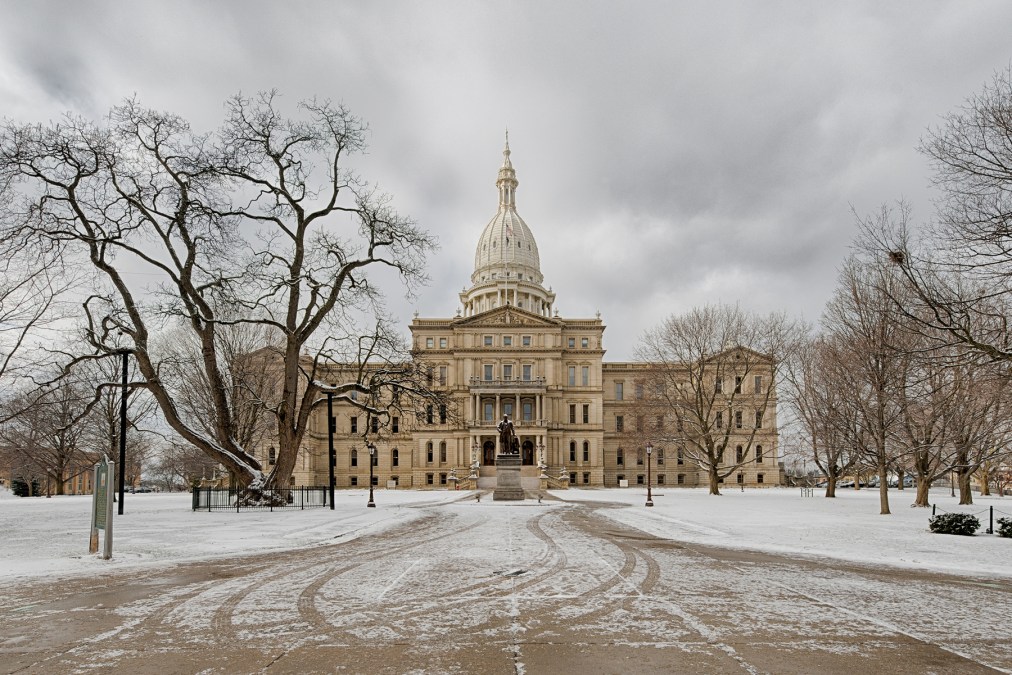 Michigan Chief Information Officer Dave DeVries will step down next Tuesday as the state prepares for the inauguration of a new governor. DeVries' departure ends a 16-month run that saw the state government activate a new enterprise resource planning system, implement stronger cybersecurity protocols, migrate the state treasury's data to a cloud storage service and create new mobile apps and websites for citizen services.
Appointed in August 2017 by Gov. Rick Snyder, DeVries joined Michigan after 13 months as the CIO of the U.S. Office of Personnel Management and seven years in the Defense Department's information technology office, including two years as the Pentagon's deputy CIO. Before that, DeVries served in the U.S. Army for 30 years, retiring as a colonel in 2009.
As CIO in Michigan, DeVries also served as director of the Department of Technology, Management and Budget, which also made him the state's top procurement and government administration official. In an interview with StateScoop on Friday, DeVries recounted his stay in Lansing as one he knew was time-limited, but still tremendously productive.
"I came here more than halfway through the second term of this governor," he said. "What I could bring in was my knowledge and expertise from a much larger scale at the Department of Defense and OPM."
Short tenure, long project list
Among the projects DeVries pointed to was Michigan's new ERP system, known as Sigma, which went live in October 2017 as a new platform for managing budgets, creating financial reports, awarding contracts and running the other business functions of the state government. DeVries said the system, which was built by the Canadian firm CGI under a $90 million contract awarded in 2014, is able to run budgeting and procurement operations across the state government. Previously those processes were scattered across dozens of statewide offices.
"Other states couldn't do that because they haven't centralized," DeVries said.
He also worked with the state Department of Health and Human Services to continue developing Michigan's Medicaid management information system, which became the first of any state's to be cloud-based when it launched in 2015. The state's Medicaid and other public-assistance programs received an upgrade in April with the launch of MI Bridges, an online and mobile portal through which recipients can apply for and access their benefits in less than half the time it would take through traditional paper and in-person applications. Through this month, more than 655,000 applications have been filed through MI Bridges, according to the HHS department.
DeVries also spent his time in Michigan reforming cybersecurity practices, especially when evaluating the cloud platforms state agencies use to store their data. The state recently replaced its old program for verifying providers — such as the SAP platform the state treasury moved to — with the Michigan Security Accreditation Program, which DeVries said is modeled after FedRAMP, the U.S. government's compliance program to ensure cloud vendors follow cybersecurity standards.
Along with the cloud standards, DeVries also worked on the development of a program referred to as "CISO-as-a-service," in which the state offers its cybersecurity expertise to small cities and counties unable to afford robust IT staffs of their own. The program, DeVries told StateScoop in April, was designed for governments that "have probably matured where they have the need, but not the money," for up-to-date information security tools.
In April, both the CISO-as-a-service program and cloud-based Medicaid management system were included among the StateScoop 50 awards. DeVries credited those accomplishments, and others, to a hardworking staff and the rest of Snyder's administration.
"First and foremost I feel passionate about the folks at DTMB, but also the people at other departments," he said. "The pay is not there, so the work they do has a purpose for the citizens. Doing things for the right [reasons]."
DeVries also oversaw the expansion of MILogin, the state's user-identity program for accessing government services online. The system, which gives users a single account that can be used across agencies and programs, is available to state workers, government contractors and residents alike. The universal login system, which currently boasts more than 4 million users, allows the state to cut down on risk and incidences of fraud, he said.
There are a few projects that DeVries is leaving to his successor, including the launch of a new vehicle-registration and driver's license system for the secretary of state's office that will enable people to more easily access their documents online, with the potential for digital identification cards similar to those launched earlier this year in Louisiana.
"We need to get out the old legacy and make it more adaptive to the future," DeVries said. "People accessing their licenses, voter registrations from their devices. Getting away from paper-based stuff."
Other Michigan agencies will also see a host of upgrades in 2019, he said, including the state corrections department, which is scheduled to replace five of its computer systems.
Who exactly will be running Michigan's IT functions after Tuesday is murky, though. On Friday, Gov.-elect Gretchen Whitmer announced that she will nominate Tricia L. Foster, an executive with the commercial real estate firm CBRE who was also the treasurer of Whitmer's campaign, as director of DTMB. But Whitmer's transition organization also told StateScoop that Foster's duties will not include serving as the state's CIO. A spokeswoman for Whitmer said the state's executive office "will make any additional appointment announcements as they become available moving forward."
He's on a boat
DeVries, 60, called his 16 months with the Michigan government a "great capstone piece" on an Army and public-service career that began when he enrolled at the U.S. Military Academy in 1976.
"All the experiences, all the leadership, all the things I learned after 30 years in the Army and after at the Department of Defense and OPM came to help me here," he said. "All those different jobs I had before manifested themselves in my day-to-day experience here."
But come next week, DeVries' day-to-day experience will put him on a big, blue, watery road as he flies down to Tortola, in the British Virgin Islands, to begin a 45-day journey by boat through the Panama Canal and on to Tahiti.
The trip comes by way of a friend of DeVries' he used to sail with on the Chesapeake Bay while he was living in Washington. DeVries said he and his sailing buddy have a mutual friend who refurbishes boats and sails them back to their owners. With a five-person crew needed to cross the Panama Canal, the boat rebuilder invited DeVries to come along.
At first, DeVries said he only expected to be able to make it for the first leg of the trip, but once he learned for sure the incoming Whitmer administration would not ask him to stay in office, he booked an air ticket from Grand Rapids to Tortola with plans to return in a few months.
Asked if it'll be a relief to be unplugged on the high seas after more than three decades working with government technology, DeVries said it's "time to decompress."
"My passion has been serving the nation and serving the people," he said. "Exploring broadband and the 'internet of things' and connecting autonomous vehicles. It's not the end, but it is the end of this phase."