Michigan taps CIO to lead tech and budget department
Gov. Gretchen Whitmer praised CIO Brom Stibitz's management of the state's IT needs during the pandemic in naming him to lead an agency that also oversees the state budget.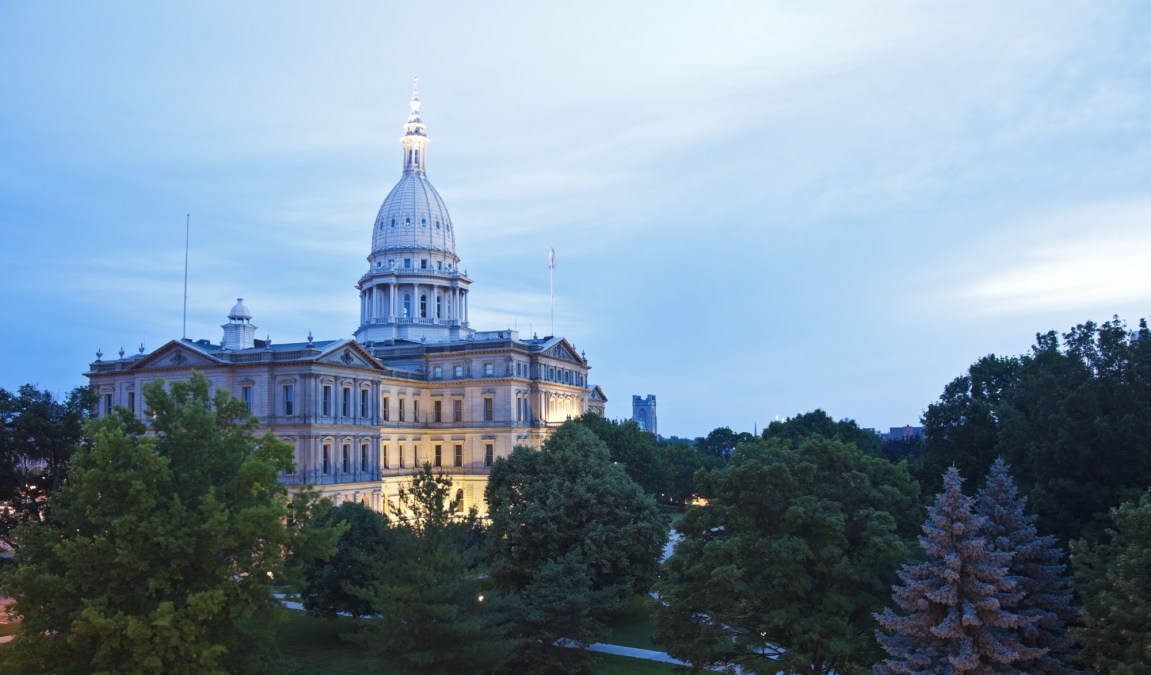 Michigan Gov. Gretchen Whitmer this week promoted state Chief Information Officer Brom Stibitz to also serve as the director of the Department of Technology, Management and Budget.
In a press release, Whitmer said Stibitz's management of the Michigan government's IT needs through the COVID-19 pandemic made him the "right person" to lead the department, which also oversees the state's procurement and budgeting processes.
"Brom has done an incredible job ensuring our 48,464 state employees have the right tools and technology they need to keep serving the people of Michigan as we battle a global pandemic," Whitmer said.
Stibitz, who first joined the Michigan state government as a legislative aide in 2005, had served as DTMB's chief deputy director since 2015. He was named full-time CIO in March, shortly before the coronavirus first spiked in Michigan. At the time, he also became DTMB's acting head, after the agency's previous director, Tricia Foster, moved into Whitmer's office as the state's new chief operating officer.
Prior to the March shake-up, Foster, a former real-estate executive and longtime associate of Whitmer's, led DTMB, but did not simultaneously serve as CIO. Those duties had been split among a group of officials that included Stibitz, Chief Technology Officer Jack Harris and then-Chief Security Officer Chris DeRusha, who has since joined former Vice President Joe Biden's presidential campaign.
As DTMB's director and Michigan's chief information officer, Stibitz will become a full member of Whitmer's Cabinet. The last person to hold both roles was Dave DeVries, who served under Whitmer's predecessor, Rick Snyder, until his 2018 retirement.
More than seven months into the health crisis, many Michigan state employees continue to work remotely, a condition that's tested — and raised the profiles of — state IT departments nationwide. In a recent webcast featuring other Midwestern CIOs, Stibitz reflected on how the health crisis has improved the perception of his agency around the rest of the state.
"In the past, maybe they looked at IT and said here's a tool," he said. "Over the last six months, it's really changed to say this is an essential part of our business."