Mastercard's city-innovation program anticipates expansive second year
Headed by former New York City CTO Miguel Gamiño, "CityPossible" has its sights set on further global expansion, now that "people know why we're here."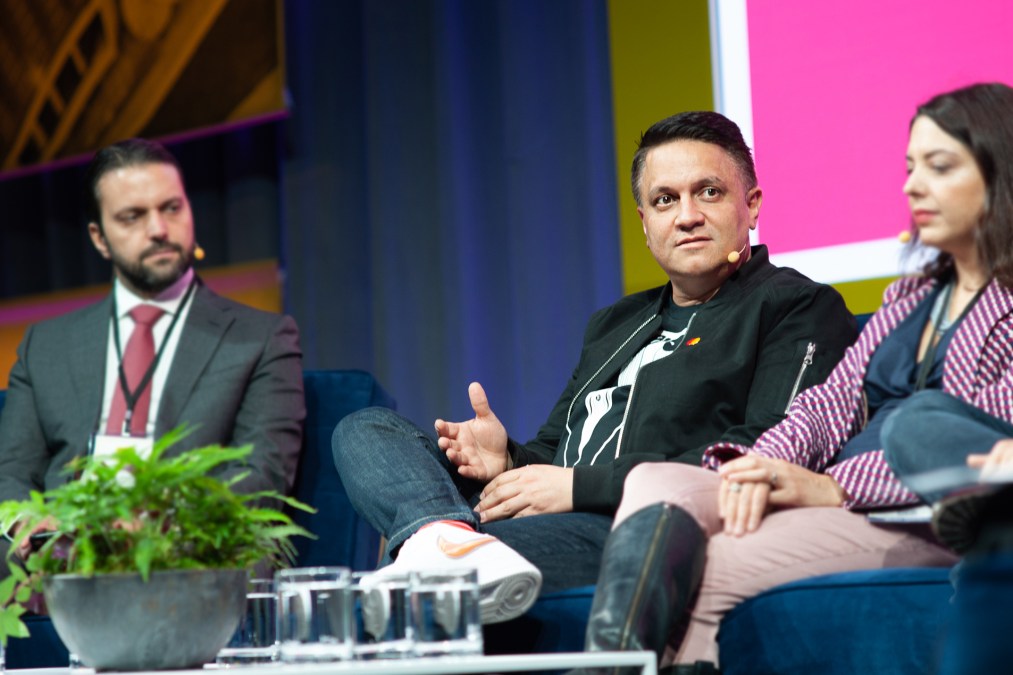 Now over a year since Mastercard unveiled a new effort to build a global community of cities to collaborate with industry and academia on common problems in urban environments, the potential scale and benefit of the program is beginning to take shape.
The program, called CityPossible, is a public-private partnership vehicle launched at last year's Smart Cities New York conference that the financial services company describes as "focused on meeting the needs of people in cities." The initiative recruits academics, companies and cities from around the world — big and small — to collaborate and share ideas on how to solve common city challenges with technology. Initially, the program focuses on three key areas: transportation, identity and data insights.
Miguel Gamiño, Mastercard's executive vice president and global head of cities, told StateScoop that the program's first year was foundational.
"Now people know why we're here," said Gamiño, who has served as the chief technology officer of New York City, the chief information officer of San Francisco and CIO of El Paso, Texas. "As I'm going around the world and meeting with mayors or CTOs, it's less and less me explaining why Mastercard cares about cities and it's more and more about them telling us about the problems they have that we can help them with."
CityPossible's first cohort of cities was announced at the Smart Cities World Expo in Barcelona last November. The program is free for any city to join and now has more than 30 city members worldwide, with about a third of those based in the U.S.
But Gamiño told StateScoop CityPossible now has more than 100 cities in various stages of the application process and he said he expects the program to grow rapidly in its second year.
Along with the announcement of the founding member cities, CityPossible also announced last fall a partnership with the Technology and Entrepreneurship Center at Harvard University. The TECH partnership has hosted, and will continue to host for the rest of the year, a series of programs "to foster a regular learning exchange among global city leaders." The TECH programs — first co-located with the Smart Cities World Expo in Barcelona last year and most recently hosted this week in Boston — have given Gamiño and his team face time with city leaders, a chance to explain why Mastercard created CityPossible and how they believe these partnerships could transform how cities operate.
'Doing well by doing good'
Through the gatherings with TECH and speaking engagements around the world, Gamiño said he's seen the dynamic of how cities react to Mastercard's efforts change. Mastercard is best known for its credit cards, but even as they've evolved in the technology space — specifically through the payment technologies like their upcoming project with Apple — the path from financial services provider to smart cities player is hard to understand for some, Gamiño said.
By creating CityPossible under the company's Enterprise Partnerships division, Mastercard is "doing well by doing good," Gamiño said, a motto commonly uttered by Mastercard CEO Ajay Banga.
The idea is that if a company with the size and strength of Mastercard can help cities solve urbanization challenges in cities, it can help boost economic growth, which would lead to residents spending more money, which benefits Mastercard.
"Our objective is to help that urbanization happen inclusively," Gamiño said. "The goal for us is to help cities solve those urban challenges, not just well, but inclusively."
By tapping Gamiño to lead that effort, Mastercard leaned on his experience working in city governments and his knowledge of what cities want to get done.
"Every mayor I've worked for, every mayor I've spoken with, they're all trying to do effectively the same thing," Gamiño said. "They're trying to improve the quality of life for people that live, work, play or visit those cities."
The approaches cities take to those problems vary, he said, and are based on the priorities and situations each city finds itself in. The "macro-objective," though, remains the same.
"If we help mayors accomplish that objective, then people will have better jobs, they'll live happier lives, they'll make more money, they'll spend more money, and the more they spend, the more likely they are to be participating in the formal economy. Then our core business grows," Gamiño said.
But Mastercard also has its sights set on the lucrative and growing "smart cities" business sector, which by one estimate will reach $237 billion globally by 2025. By getting in early, Mastercard will benefit, he said, by having cities use technologies that have its payment systems embedded into them.
"Then we create new revenue streams, we create new business opportunities for business development outcomes," Gamiño said.
Scaling up
In its first year, CityPossible has focused largely on building industry partnerships and piloting solutions that can be scaled broadly.
In Dublin, Ireland, for example, Mastercard and its partners created a tool that sought to measure how events and extreme weather could affect the local retail industry. Now other cities can build on that initial work and use it in their cities, Gamiño said.
"The scaling component of this network and these trusted partners now takes the work done in Dublin and keeps us from doing it over again for Helsinki," Gamiño said. "We're building on the work previously done as we go into city number two, three, four, five of 500."
Because of the increased visibility CityPossible has received over the last year, those initial discussions on potential solutions are happening earlier and faster, Gamiño said, and with cities that aren't even yet members of the network.
"I'm finding that even sometimes on that first meeting, they're already predisposed to how prevalent Mastercard has become in this city space," he said. "I think that's a really big first step accomplishment. We've proven that this collaborative co-development can happen rapidly."
Beyond retail, Mastercard announced at a smart cities conference in New York earlier this month the addition of Kisio — a trip-planning and ticketing platform that enables users to purchase tickets across various modes of transportation — to its growing list of industry partners. Through the Kisio partnership, CityPossible members can work together to create and pilot a "platform that fully integrates with local transit authorities."
And in line with the company's strategy, the multi-modal platforms will be embedded with Mastercard's payment and security technologies.
The next pillars of work
As the program grows its corporate and city membership, Gamiño said he also wants to expand beyond the network's three initial key areas of transportation, identity and data insights.
"I expect that the community of cities will identify for us what the fourth or fifth pillar of work will be," Gamiño said. "It's starting to evolve already. I think this time next year, there will be a new pillar of work that has been identified for us to be engaging with cities."
Gamiño didn't offer any hints as to what the next focus areas might be, but as those priorities emerge, Gamiño said the company will remain laser-focused on Banga's motto of "doing well by doing good."
"That is not just something printed on a banner in the office somewhere," Gamiño said. "We want to live it. If you believe in the concept of 'doing well by doing good,' and you believe in how important cities are or how crucial they are to people's happiness or not, then this part of Mastercard is in many ways the tip of that spear."
And as its work continues to scale across cities around the world, the potential impact is more than just economic — it's societal, Gamiño said.
"We are doing well because we are doing this," he said, "but we're also doing good because we're helping cities be better places for people that live there, visit there or otherwise."