Analytics, partnerships to drive Buffalo mayor's new smart-city plan
After announcing last week that Buffalo, New York, is planning to weave more tech into its infrastructure, Mayor Byron W. Brown explained to StateScoop how he plans to use data "in a more predictive way."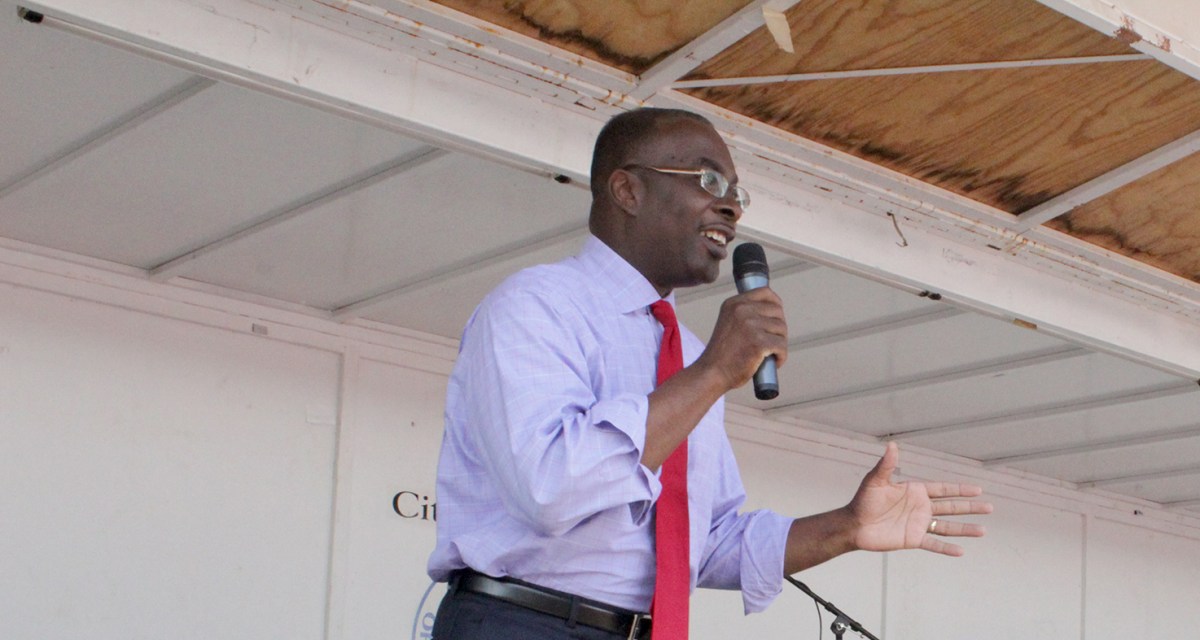 A plethora of public-private partnerships and a new municipal data and analytics center are at the forefront of Buffalo, New York Mayor Byron W. Brown's plan to make his city the nation's leading "smart city."
During Brown's State of the City speech last Thursday, he announced that Buffalo is in the early stages of a public-private partnership with the SAS Institute, a North Carolina-based software developer that will help Brown's office create a suite of software tools to analyze data already collected by Buffalo's open data portal. Brown told StateScoop that he expects the municipal analytics project to be the first of its kind in the country, helping the city to organize and better use data that it collects from 311 systems, public safety agencies and emergency response agencies.
"We will be looking at how we better use our data, how we coordinate it better, how we un-silo our data and how we utilize it in a more predictive way," Brown said.
In his address, Brown announced that after completing the purchase of a new street light system from National Grid, they would be upgraded with LED fixtures and sensors that collect data on weather, parking and traffic. He said the city will also renew its partnership with AT&T for a third-annual Civic Innovation Challenge, which offers Buffalo technology companies a $10,000 prize for creating a software-based solution to city problems.
Brown also announced that the city is gathering $60 million in funding for infrastructure improvements to attract a technology-centric workforce and to improve transit options in its downtown, which is anchored by Seneca One Tower, a downtown skyscraper occupied by M&T Bank. The bank is creating a "tech-hub" inside the tower and plans to have 1,000 technology workers in the building later this year, according to The Buffalo News. To keep the workforce satisfied in Buffalo, Seneca One Tower owner Douglas Jemal is foregoing $15 million in tax benefits to help the city invest more towards business development and amenities, like 5G wireless.
"M&T Bank is investing in the human capital to bring the technology workers here," Brown told StateScoop. "And Douglas Development is investing in the amenities they want and need in the building, and foregoing tax incentives. That will then give us the ability, through creative placemaking, to create the environment on the outside of the building and in our downtown that technology workers and other workers are telling us [they want]."
Of the $60 million, $20 million will go to transportation upgrades, including updates to the city's Buffalo Roam mobile parking app, which Brown said will begin to incorporate "dynamic pricing" based on demand and availability of parking spots downtown.
"We want to make sure that all commuters of different types, of different incomes are able to access our downtown comfortably," Brown said.