L.A. Controller Ron Galperin publishes financial data portal
The city controller said a new data portal containing a comprehensive picture of the city's financial health fills a common request from constituents.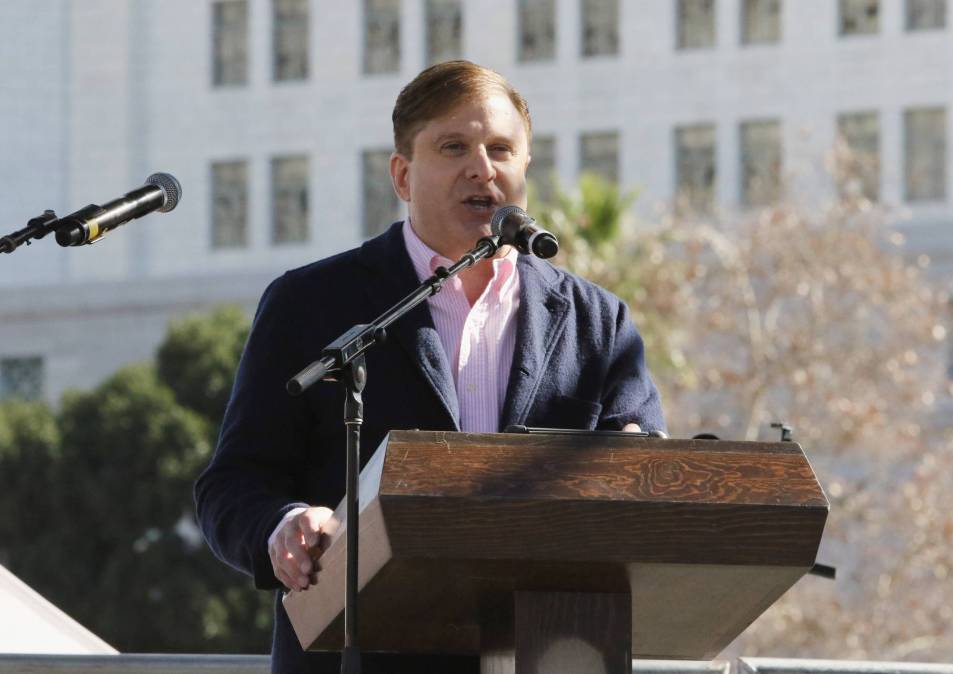 Los Angeles Controller Ron Galperin on Thursday announced the launch of a new data dashboard tracking the city's finances in real time.
The tool, called "Inside L.A. City Finances," includes charts and graphs visualizing more than 800 city funds. Galperin said the data — which he said will updated daily for all city fund balances, biweekly for payroll data and monthly for revenues and expenditures — fills a common request from constituents that the city provide a clear picture of the city's financial health.
The site is the latest release from Galperin, who since taking office in 2013 has regularly released tools, dashboards and data sets designed to increase government transparency or direct residents to critical services, like a food pantry map created for Angelenos struggling during the COVID-19 pandemic. He told StateScoop it's his attempt to show people that government is capable of being nimble and innovative. In emailed responses to questions, he explained the thinking behind his heavy use of data and technology and what makes the latest financial portal especially necessary.
Why was this deemed a worthwhile project?
Getting your head around something as big and complex as the finances of the nation's second largest city is really challenging. Most often, people hear about the city budget, which is just a fraction of the money held and used by the city to keep it running day to day. I wanted to give people a fuller picture of what's in the city's coffers, where it is located and allow them to dive into any particular financial aspect they find interesting. There is something for everyone: fund balances, revenue, and spending breakdowns, and pay and overtime totals, along with a lot of other interesting data.
I also wanted to be able to show city fund balances in real time. This is central to a more transparent government and gives residents the information they might need to better hold the city accountable for its spending and decision making.
Is this something people ask for often?
Nearly every community meeting at which I'm invited to speak comes with a request for me to talk about the city's financial health. This dashboard helps explain that with all the relevant information in one accessible location. I've had most of this on my open data portal, which was the first of its kind at the City of Los Angeles, but it had never been curated and put together as a dashboard or interactive tool accessible to anyone and everyone who wants to know more about Los Angeles.
What data points stand out to you as noteworthy?
For years, I've been fascinated by the city's 600-plus special purpose funds. These are funds created by the city or the City Council to achieve a particular purpose, such as for upkeep of equestrian trails at parks, to build more affordable housing and more. If there is something the city does, there is likely a special fund that helps it get accomplished. Putting the special fund balances next to the city's primary operating fund, the General Fund, and providing a greater financial context for the funds is useful and hasn't happened before at the city.
I also think it's useful to track the monthly balances of the General and Reserve Funds throughout the year, which is done on this dashboard. So, you can find the daily balances of those funds and track their movement over time.
Why do you release so many dashboards, maps and tools?
Too often government gets labeled as slow and inefficient. It can be true at times, but I want to show people that government innovation is not only possible, but necessary to create a better organization and a better society. Innovation and transparency have been at the top of my priorities list since I was first elected in 2013. I also believe these tools can help residents become more knowledgeable and better advocate for community needs.
With our Equity Index, created last year, we dug deep into some of the most pressing factors that drive inequities in Los Angeles neighborhoods. Our goal there was to help policymakers create better programs and policies that would level the playing field across the city. I'm happy to say that our city's Civil and Human Rights department used it to analyze the city budget this year and it is now allowing them and others to view policy proposals through an equity lens.
And during the pandemic, my office wanted to be as helpful as possible, so we created different maps and other online tools to help inform people about the virus in Los Angeles and connect them to resources and services they might desperately need, like food banks and pantries, sources of financial relief and COVID-19 testing.
What went into developing this?
My innovation team worked with our financial reporting staff to ensure the data sets on our open data portal were all up to date and used Socrata tools to organize and visualize them on the dashboard. It was a collaborative effort and we wanted to ensure that it reflected the most relevant, up to date, information we have about city finances.
It was built to be updated regularly, with the balances of city funds getting updated every weekday and other data sets weekly, biweekly and monthly, depending on the data source.
How much work is it maintaining this?
Much of it we designed to work with our currently automated financial systems. Of course, my staff creates reports that are then uploaded onto our open data portal and reflected in the city finances dashboard, but we endeavored to create a simple tool that will update regularly with little need for additional manual work and no room for error.
Beyond the high-level transparency mission, what do you expect to come of this ideally?
Right now, I am going to use the tool at community meetings to give as many people as possible a "City Finances 101" tutorial and show them how it can be used to assess L.A.'s financial wellbeing. It is also available to councilmembers and city staffers as they advise on and consider budget allocations throughout the next fiscal year.
Ultimately, I will continue to create and innovate until my time as L.A. Controller is done at the end of 2022, but for this tool and others my team has created, I want them to benefit the city for many years to come. My hope is that people use this now and that future Controllers keep it updated and continue to utilize it to innovatively report on the city's finances. It isn't and doesn't have to be a boring topic and I think this dashboard proves that.