'Show and tell' meetings in OKC spawn data-driven culture
Bringing city technologists together with non-technical staff is generating new ideas and projects in the local government.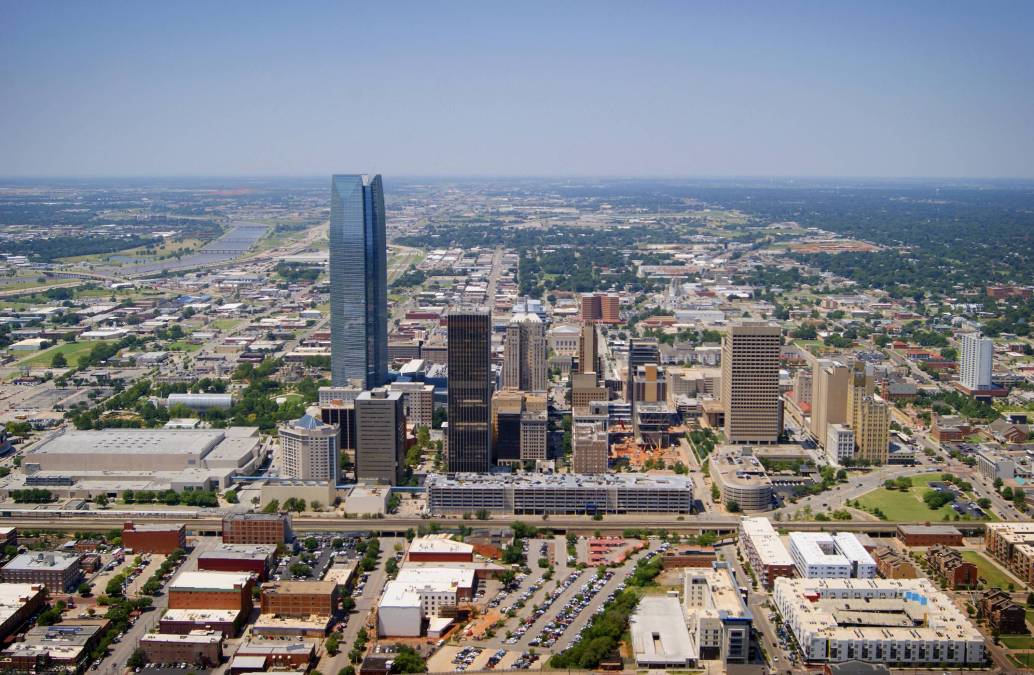 Three years of "show and tell" meetings have inspired new roles and fostered a culture of data analysis and intelligence in Oklahoma City, officials told StateScoop, but there's still work ahead for the city to transform into a fully data-driven government.
Oklahoma City is currently expanding a class of "business intelligence specialists" tasked with collecting, analyzing and reporting data and implementing data standards across departments. It's thanks to an idea that stemmed from a series of data-focused, cross-departmental show-and-tell meetings, or "lunch-and-learns," in 2018, said Sean McCoy, the city's data management program lead. McCoy said the city's business intelligence specialists — who currently work in the public works department and utilities department and will soon also be in the city's police, fire and development services agencies — can use data to find ways to make common issues like staffing, case management, emergency response and licensing and permitting easier. Without dedicated specialists, McCoy said, it can be hard to convince city staff to scour their own data for places where they could be more efficient.
"We're maybe kind of early in this, where people are still focusing on getting the right data — and we're slow about things changing — so I don't know how much any of the data is actually changing decisions [in city government]," McCoy said.
Using software from OpenGov, Oklahoma City has used data dashboards to measure the performance of its agencies for more than a decade. The city has more than 3,000 metrics updated regularly — like crime rate, fire response time, emergency services response time and transportation and financial data — that are also used internally for budgeting purposes, said Schad Meldrum, the city's IT director. Meldrum and McCoy have also been publishing raw data, including maps and geographic-information-systems data, though there's still a "big gap" between his city's public data that found in other cities, McCoy said.
"We're kind of still… there's a maturity phase, and we're moving in that direction but we're still not there, if that makes sense," McCoy said.
That maturity could come quickly, however, with the addition of more business intelligence specialists around city hall. Dan Stewart, a police captain who was involved in the city's "lunch-and-learn" sessions, said he was "out of his depth" as he spoke with technologists in the group and realized his agency would benefit from a full-time data employee. At the time, he said his department was understaffed and struggling to assign property-crime cases without a full staff. He said he got help from McCoy and Leigh Demers, now a systems analyst for the Department of Public Works.
"What we found is it was really a full time job, and [Demers and McCoy] both had full time jobs," Stewart said. "So we had to take a step back. As a result of the networking, one of the things we did was we collaborated on the need to create a new position in the city."
The meetings persisted online each month through the COVID-19 pandemic, Demers said, and have enabled people who "probably would have never thought" they'd be interested in data to learn about various data management and analysis techniques, tools and what kinds of data the city collects.
"We have tons of data, but not everybody knows what all the other departments have and where it is or how to get to it that might be useful for their job," McCoy said. They enjoy talking about their thought process, what they tried, what didn't work, and that's what I try to encourage people to do. Don't feel like you have to come into this being an expert that has all the answers, because people are going to learn from your mistakes and what went wrong as much as 'here's the right way to do it.'"