Equity drives work of Los Angeles data team
Los Angeles's data team is using community and internal city partnerships to enhance economic, environmental and broadband equity.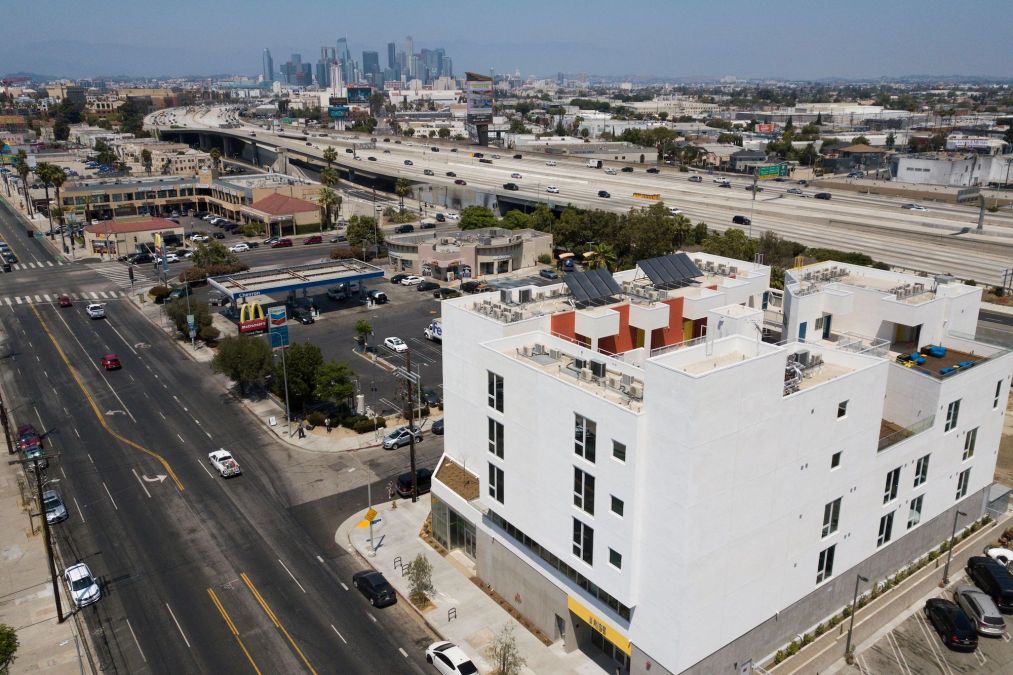 City data analysts in Los Angeles are working more aggressively to share data with agency leaders and community organizations in an effort to promote the equitable distribution of broadband connectivity, social services and even the distribution of trees, officials there told StateScoop.
Over the course of the COVID-19 pandemic, the data team published a plethora of dashboards, maps and graphics aimed at giving community groups access to information that could be used for a variety of goals, like promoting Black-owned businesses, planting trees or expanding internet access. Those organizations, said Eva Pereira, the city's deputy chief data officer, can "use our data to advance their work."
While it's the data team's job to collect and process the facts and figures related to those and other issues, the city government is only "one player" in efforts to address them, she said.
"With a lot of these different programs and particular initiatives we have in the city, making sure that we're also letting folks in to say, 'What other analyses could you come up with with this particular data?' could really advance the way we move forward at the city," said Preston Mills, a community data manager.
'A lot of push' on loan equity
On one project, a map of Black-owned businesses and their access to loans, the data team worked with Los Angeles Economic and Workforce Development Department so city employees could target neighborhoods that lacked access to financial institutions offering loans through the federally funded Paycheck Protection Program, as well as a city-run microloan program.
An analysis by the news organization Reveal showed that Los Angeles businesses in majority-white census tracts received PPP loans at twice the rate of majority-Latino census tracts, 1.5 times the amount of majority-Black neighborhoods and 1.2 times the rate in Asian neighborhoods. But Pereira said the loan map can help the Economic and Workforce Development Department and community groups to ensure those neighborhoods aren't left behind by future programs.
"The impetus for that project is that there was a lot of push from community orgs around racial equity and the desire to do more," Pereira said.
Hotspots for 18,000
Another map, showing broadband and digital inclusion efforts, has helped identify which neighborhoods most urgently need access to affordable high-speed internet. A 2019 paper on broadband availability published by the University of Southern California stated that "broadband underinvestment is most severe in low-income Black communities" across Los Angeles, with the odds of fiber availability in a given census block group being three times lower in Black-majority areas compared to areas with few Black residents.
To address that gap during the pandemic, Mayor Eric Garcetti's office, the wireless carrier T-Mobile and community organizations launched the Angeleno Connectivity Trust, which distributed Wi-Fi hotspots for 18,000 Los Angeles students. The initiative relied on the data team's dashboard to prioritize where those devices should be sent. Mills said publishing broadband data in several different categories, and enabling website users to make their own maps, helped community members find more information without having to perform their own data analysis.
"Advocates and folks who are working with our residents are able to quickly point them in the right direction to find low-cost internet access or low-cost computers and training," Mills said.
Correcting decades of inequity
The data team's other initiatives include efforts, like its Tree Canopy project, focused on more equitably distributing trees throughout the city. Currently, about 20% of Los Angeles' total tree canopy is clustered in just four wealthy neighborhoods, according to a February report on Los Angeles' urban forestry by CAPA Strategies, an environmental consulting firm.
The same report found that communities with greater tree coverage also enjoy benefits like "improvements in air quality, temperature modulation, stormwater capture and infiltration, and myriad social and cultural benefits," while stating that low-income neighborhoods suffer environmental consequences from "decades of racist and highly inequitable construction of the existing landscape."
To act on CAPA Strategies' findings, the city data office coordinated with nonprofit groups such as City Plants, as well as municipal agencies, like the Department of Public Works and Department of Water and Power, that might otherwise keep their data to themselves. It's the data team's goal to build systems that make sharing simple, Mills said, and to reinforce workplace norms that make it easier to share information in the future.
"We're building a data culture to show that there's an opportunity to use that data to create a predictive model to determine how many trees can be planted in our low-tree-canopy communities," Mills said. "That's a question you wouldn't be able to answer unless you have some general idea of how many trees have been planted, where driveways are, where parkways with the right parameters to actually plant a tree in a specific place."
Pereira, the deputy chief data officer, said sharing data is critical for maintaining other city-owned assets — like streetlights, roadway re-pavements and sewers — that can involve multiple agencies. Her team has created other interactive maps of capital improvement projects, published in collaboration with the city's budget office, that show users where work has been done to improve sanitation, streets and other infrastructure. The maps can also be overlaid with household income levels and demographic data to "encourage further exploration," she said.
"This is just the first step forward in understanding, at a city-wide level, how we make investments in capital improvement projects, so just documenting the process by which projects get green-lit and understanding historically where we're investing in the city, from a geospatial lens is really important," Pereira said.