Three top Illinois IT officials announce resignations
Acting CIO Jack King, Chief Strategy Officer Shanna Rahming and Tyler Clark, the Department of Innovation and Technology's chief of staff are stepping down.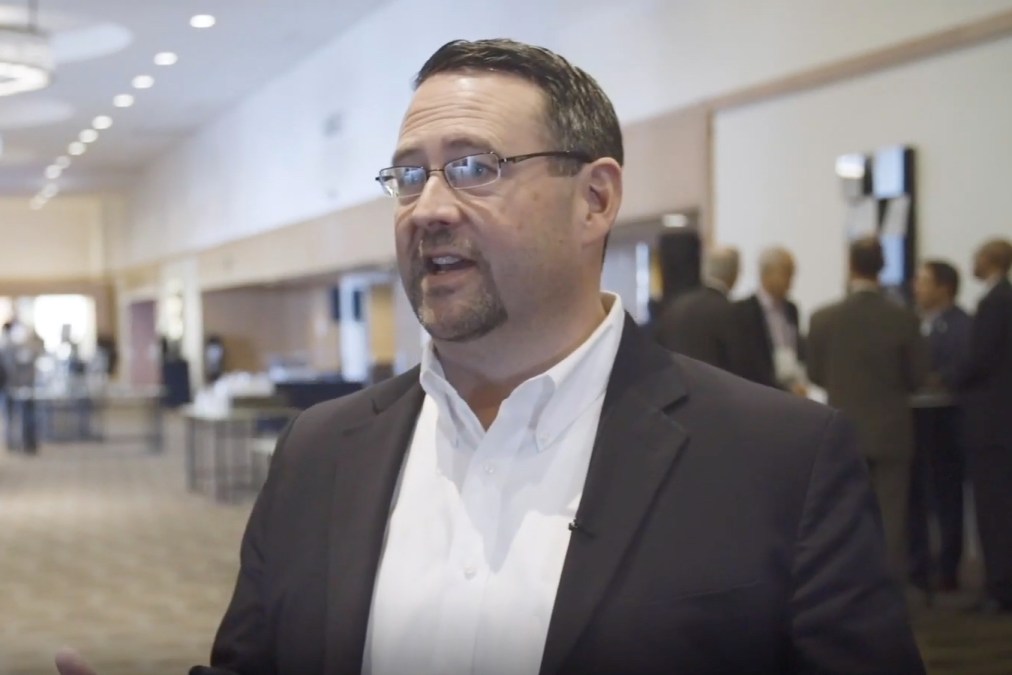 Three top officials at Illinois' information technology department, including the state's acting chief information officer, have submitted their resignations without a clear transition plan in place for the young agency.
Jack King, the acting secretary of the Department of Innovation and Technology, and Shanna Rahming, the department's chief strategy officer, said in a phone interview Tuesday that they will be leaving the state government later this month for private-sector jobs. Tyler Clark, DoIT's chief of staff, is also resigning.
King, who was hired last April as Illinois' chief technology officer, took over the the agency's top job when former CIO Kirk Lonbom retired after a 38-year career in city and state government. AKing's last day will be Feb. 13. He said the administration of Gov. J.B. Pritzker, who was inaugurated Jan. 14, has not laid out a clear transition plan for DoIT.
"I think we're all anxious to find out what the governor's office is trying to do," King told StateScoop. "I have an offer in my hand and I've accepted it."
King, who said he is taking a role as an IT executive with a healthcare system, said Pritzker's office has started its search for a new DoIT secretary and CIO, but added that he did not know how close the governor is to making a hire. He said that since Pritzker was sworn in, his communications with the new administration have been limited to two brief phone calls with the new governor's aides.
Pritzker's office did not respond to a request for comment on the resignations or its plans for the department.
The Department of Innovation and Technology is still relatively new, only becoming a permanent fixture of Illinois' state government last July, two years after Pritzker's predecessor, Bruce Rauner, created it through an executive order. Before 2016, the state's dozens of agencies had been managing their own IT needs individually.
But King said the department has already made several important strides in the first few years of a massive IT consolidation process.
"The modernization initiatives and the hybrid cloud are huge foundational wins," he said, referring to a new cloud-computing platform the state launched last year, combining public clouds supported buy outside vendors with private servers hosted at a government data center. "Starting to stand them up and future-proof Illinois. The voice-over-[internet-protocol] projects continue to be massive."
Rahming, who joined DoIT last May after three years as Nevada's statewide CIO, said that even though the future of department's leadership is unclear, it has a capable staff.
"There's some fantastic people who work there," she said. "They are going to go forward and make this transformation happen."
During her nine months with Illinois, Rahming led a new Office of Strategy and Planning, in which she oversaw the later phases of the IT consolidation, such as aligning agencies' processes to fit the new enterprise cloud model. She was also tasked with tracking the performance of the state's explorations of emerging technologies like internet-connected devices and blockchain. Following her resignation, which she said will become official the week of Feb. 18, Rahming will take a role as an executive at a consulting firm split between Chicago and the West Coast.
King and Rahming said they will be meeting with Pritzker's office soon to discuss transition plans at DoIT, including who will be in charge of the agency until the governor appoints a new CIO and secretary. Along with the vacancies being left behind by King, Rahming and Clark — including King's primary role as chief technology officer — the department also lost its top cybersecurity official this month with the resignation of Chief Information Security Officer Chris Hill.
While King said "I don't know" when asked if he thought Pritzker, a Democratic former businessman whose family owns the Hyatt hotel brand, was focused on technology policy, he said the new governor's background give him reason to be hopeful.
"I think he is," King said. "With 1871" — a Chicago startup incubator Pritzker founded in 2012 — "in his background, he's been around tech incubators and venture capital."
But King suggested the governor's focus on technology could be a bit more urgent.
"Technology is the only thing that's going to allow state government to service more people at a lower cost," King said. "That's why this dialogue needs to happen sooner rather than later."