To catch freeway shooters, Illinois is installing more cameras
Illinois Gov. J.B. Pritzker approved legislation placing more cameras on expressways throughout 22 counties.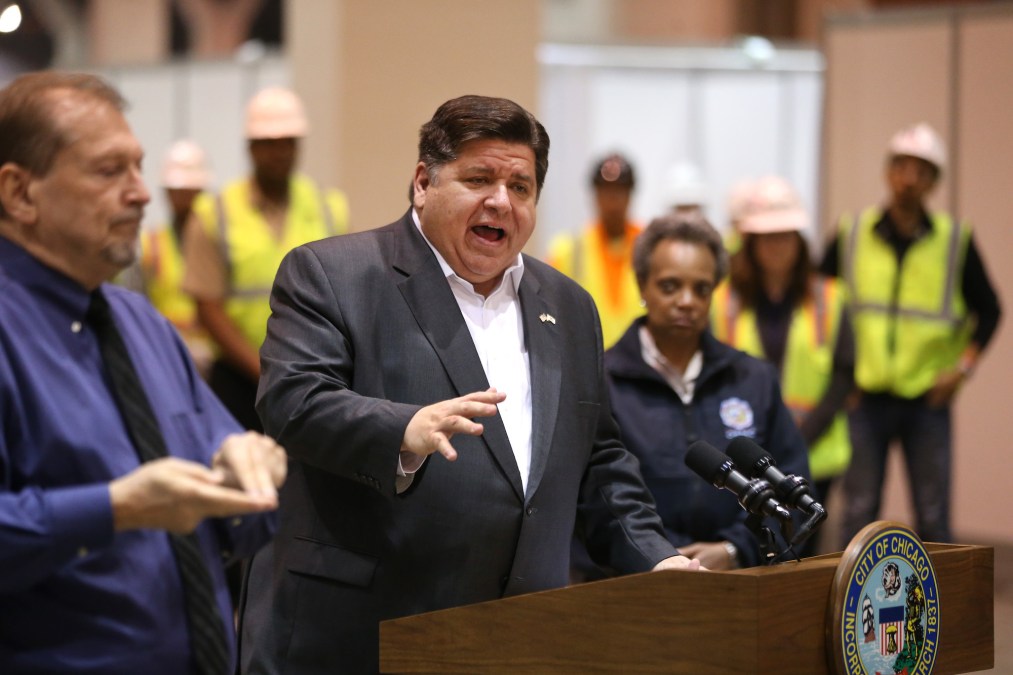 Illinois Gov. J.B. Pritzker on Friday signed legislation to place additional cameras on expressways throughout the state and authorize law enforcement to use the images collected to solve crimes.
Pritzker said in a press release that the bill he signed, House Bill 4481, is a response to a rash of shootings on Illinois' freeways. There were 264 reported shootings on the state's highways last year, resulting in 22 deaths and 114 injuries, according to Pritzker's office.
"There is nothing more important than keeping Illinoisans safe—in our schools, in our parks, and on our expressways," Pritzker said in the release. "The tragic incidences of gun violence on our highways requires aggressive and intentional action. By signing this bill, law enforcement agencies will have the tools to respond to criminal activity in a timely and efficient manner—ensuring the safety and security of our residents, while holding perpetrators accountable."
The new law, which draws on $20 million from the fiscal 2023 budget, authorizes cameras to be installed in 22 of the state's 102 counties. Pritzker also signed House Bill 260, allowing cameras to be installed along Chicago's Jean-Baptiste Pointe DuSable Lake Shore Drive, a major road that winds along Lake Michigan.
In addition to the new legislation, Illinois is currently installing automatic license plate readers on expressways to track criminals throughout the state. That work stems from the Tamara Clayton Expressway Camera Act, a law enacted in 2019 after Clayton was shot and killed while driving on Interstate 57.
Drawing on a $12.5 million grant in 2021, the Illinois State Police and Department of Transportation have so far installed more than 150 plate readers, which passively scan traffic in search of outstanding warrants or wanted criminals. The state plans to install 300 readers by the end of the project.
And while Illinois ramps up its roadway surveillance, others are reining in their use of such technology. The sheriff's office in Marin County, California, last week agreed to stop sharing with state and federal agencies the data collected by its license-plate readers, following a legal settlement.