How Zoom enables agencies to reimagine government services
Government, court and community officials are seeing how video communications became a catalyst for rethinking citizen engagement.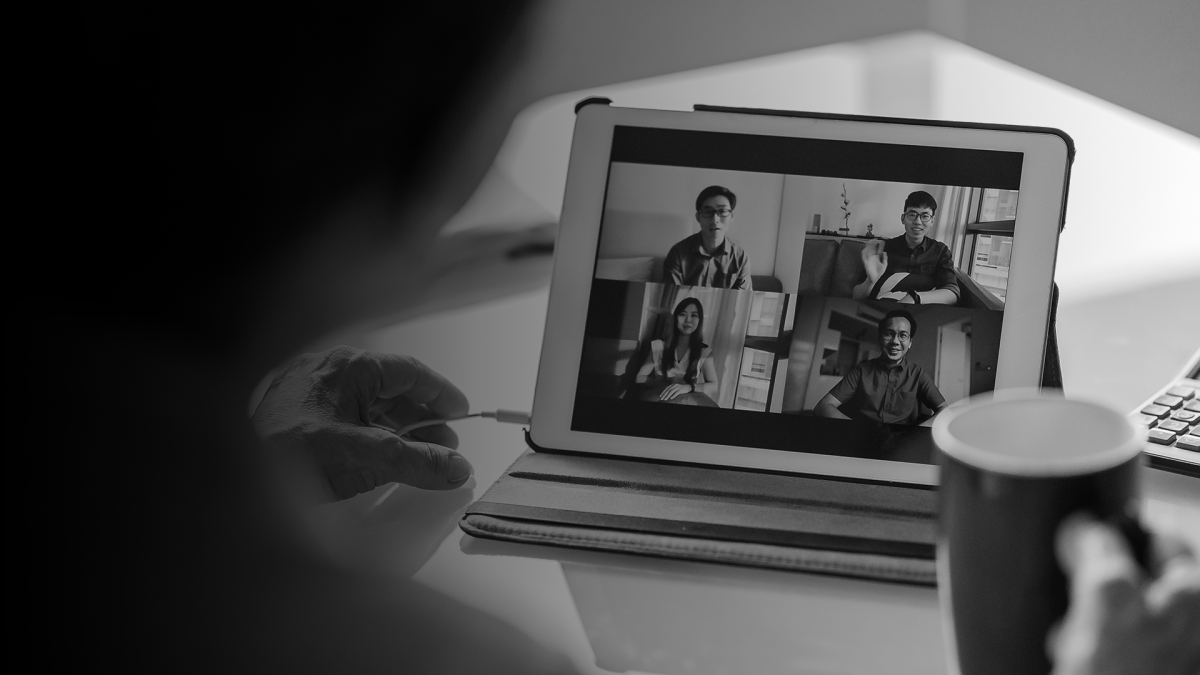 Matt Mandrgoc is the Head of U.S. Public Sector for Zoom Video Communications.
One of the silver linings emerging from the pandemic for state and local governments was that officials began to reimagine how to use video communications to engage with and deliver services to the public.
For many state and local services, that reimagination began out of necessity — figuring out how to conduct public hearings, process DMV applications, keep court hearings on track, and meet countless other civic needs when meeting in person suddenly wasn't an option. The inability to conduct business in person fundamentally disrupted agencies' ability to achieve their missions. Government employees had to find alternative ways to work together even as they confronted the reality of working apart from one another.
Working for or with the government also requires a different set of security protocols, which the Zoom for Government platform was designed to adhere to. Zoom for Government is FedRAMP authorized at the Moderate Level, enabling government employees to safely deploy specific applications necessary for their job function and protect the exchange of crucial data.
When the pandemic occurred, agencies not only adapted quickly to Zoom's collaboration platform, but they also used the platform as a catalyst for innovation. And perhaps more than that, we saw how modern video communications can foster greater engagement between state and local governments and their citizens — and improve the quality of government services as a result.
Expanding citizen engagement
We saw many examples of that innovation. Take public hearings — if I want to attend an in-person public hearing to voice my opinions on community issues, I may not get there on time because of traffic or might have to leave early to make it to another commitment. But as the Omaha City Council discovered, public hearings held virtually on Zoom reduce these previous barriers, with the platform facilitating better engagement, expanding attendance, and giving council members access to a wider range of views.
The council voted unanimously earlier this year to allow members of the public going forward to comment on agenda items — from their kitchen table or from work if need be. And the Omaha City Council members were hardly the only ones rethinking their processes. After seeing the benefits of virtual testimonies at public hearings, Nebraska Governor Pete Ricketts issued an executive order permitting them permanently in Nebraska.
Video communications can also help increase access to justice. During COVID-19 restrictions, courts at every level discovered that Zoom not only provided an effective way to conduct hearings, but also made it easier for constituents to attend hearings who struggled otherwise to overcome physical or financial barriers. Justice system officials discovered how Zoom's platform improved the court experience — helping to de-escalate family arguments, lower in-person anxieties and encourage broader attendance. By allowing participants to appear virtually, judicial teams also streamlined scheduling and reduced hearing delays.
For example, the Texas Judiciary reported that more than 2,000 state judges successfully conducted more than one million court hearings via Zoom, as of February 2021. Texas has also held dozens of jury trials and grand jury proceedings via Zoom and was the first state to have its nine-member Supreme Court conduct remote oral arguments through Zoom.
Empowering public workers
We also witnessed how Zoom's platform provided employees with greater communications options to contact and collaborate with one another, empowering workers to use whichever device works best for them or is best suited to the situation. With Zoom Phone, for instance, agencies can also benefit from a variety of productivity and security features, such as the ability to support customers in an environment that supports HIPAA compliance. Calls can also be easily redirected to employees whether they're working at the office or from home, providing greater productivity and constituent service.
We also saw how Zoom helped public officials communicate timely information to entire communities, making announcements about school openings and vaccinations, for instance, or conducting live and recorded meetings on public policy positions. That capability can help officials not only engage with constituents faster and more effectively, but it can also help to increase transparency and trust.
Another example of Zoom enabling agency leaders to reimagine their operations could be seen in their expanded vision for recruiting personnel from a wider circle of talent. This is especially important for counties and municipal agencies serving far-flung, rural communities hoping to attract experienced and talented remote workers.
And since Zoom's platform was developed from scratch to support video, voice and collaboration services seamlessly across low-bandwidth environments, it works well even in remote areas while still delivering a world-class experience at scale for larger communities.
These and other examples represent more than stop-gap measures by government agencies to deliver services when meeting in person suddenly wasn't an option. They offered a glimpse of what government services and citizen engagement can look like now — and how public agencies might build on those innovations in the future.
Learn more about how Zoom Video Communications is helping the public sector reimagine citizen engagement.