What U.S. courts learned using video communications platforms
The nation's court systems have a rare opportunity to reform costly and time-consuming judiciary procedures using the virtual technology lessons learned during the pandemic.
Stephen Ellis leads Government Solutions for Zoom Video Communications. Before joining Zoom, he led technology and risk management teams, working on mission-critical systems in the public sector for Dell Technologies and Deloitte.
The United States judicial system remains one of the most trusted systems of its kind in the world. A key reason: Federal and state courts guarantee citizens the right to present their cases to a neutral party. In courtrooms across the country, judges hear from lawyers, prosecutors, plaintiffs, law enforcement officers, witnesses and others, all with the mission to resolve criminal and civil disputes fairly and transparently.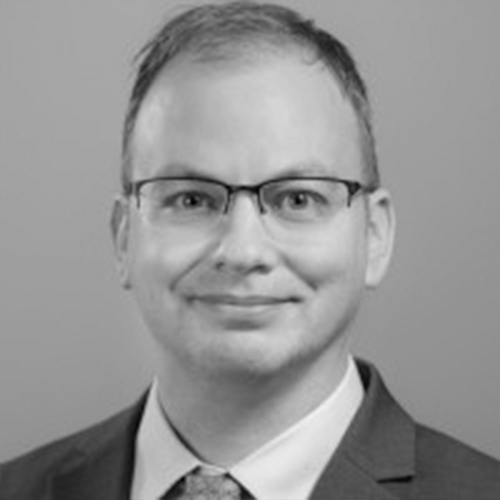 Most observers agree, however, that the volume and complexity of cases before the courts in recent years have slowed the proverbial wheels of justice to a crawl. Then suddenly, the courts came to grips with the impact of the COVID-19 pandemic and scrambled to defer in-person hearings. Many feared cases might grind to a standstill.
Instead, something remarkable happened.
Judges and courts systems all over the country successfully pivoted to video communications platforms. Through that process, judges not only kept their dockets moving; but they also discovered it was possible to make court proceedings more accessible, more convenient and more transparent for everyone involved.
More fundamentally, court officials also gained a new view of how the court experience as a whole could be improved. Procedures in place since our nation's founding could function more expeditiously and less expensively than many judges and court officials had previously imagined.
Seeing the art of the possible
Virtual court appearances certainly aren't new. In recent years, and well before the coronavirus pandemic closed many courthouse doors, a growing number of state court systems had begun to embrace audio and video conferencing technology. Officials recognized that by requiring fewer people to be physically present in the courtroom, the technology could move cases along faster and reduce costs for attorneys, witnesses, victims and their families, as well as the courts themselves.
However, the capabilities now available in today's advanced, cloud-enabled video conferencing technology — combined with the sudden need to conduct hearings remotely — gave court officials across the nation a new perspective on the art of the possible in American courtrooms.
"These tools are absolutely lifesaving," said David Bradley, a clerk for the district and bankruptcy courts in Southern Texas, in an article published by the Administrative Office of the U.S. Courts after the pandemic shut down public hearings in Texas.
Bankruptcy cases in the Southern District court can sometimes involve more than 100 attorneys. "Judges need to be available to grant people relief and ensure that litigants can meet statutory deadlines in the U.S. Bankruptcy Code. Our litigants have been very receptive to the changes we've had to make, understanding that it's really the only way to ensure that cases can continue safely."
While the technology may not suit every situation, there are a variety of compelling examples where modern video communications platforms like those developed by Zoom can significantly improve the speed of court proceedings, reduce costs and in many cases improve the quality of the justice process. To name just a few:
Courtroom accessibility — Taking time off from work or finding transportation to attend basic administrative hearings poses genuine hardships for too many people, especially lower-income individuals who can least afford them. Or consider the annual costs of transporting individuals awaiting trial from secure facilities to face a judge. Simplified, low-bandwidth, widely accessible video communications platforms like Zoom can eliminate many of these costs, and they make it easier for plaintiffs and prosecutors to move their cases through the judicial system.
Translation and interpretation — The federal Civil Rights Act requires that qualifying state courts provide legal interpreters to individuals who need them, at no charge, in all civil and criminal cases. In places like San Jose and Santa Clara County, California, home to 300 spoken languages, finding and scheduling a qualified interpreter can prove highly time-consuming and costly. Not all state courts succeed in securing interpreters. When that happens, people suffer, the courts suffer, and arguably, justice suffers. Tapping into a wider pool of interpreters from across the country via video conferencing dramatically reduces that hardship. It saves time and expenses for state court systems, and it improves everyone's understanding of the facts in a case.
Expert witnesses — Civil and criminal cases routinely involve evidence that requires expert interpretation. It's expensive, time-consuming, and often it's simply not possible to fly in a subject matter expert at key stages of a trial. Platforms like Zoom Video Communications make it possible to bring experts virtually to any courtroom in the country to testify in real-time, enabling legal counsels to defend their clients and judges to rule more effectively and keep trials moving.
Openness and transparency — One of the true hallmarks of the American judicial system is the principle that trials should be open and transparent to the public. But that transparency and the public's participation can be limited by the size of court hearing rooms. Video communications can give families and the public at large the ability to participate in court proceedings from anywhere in the country and still feel as close as if they were in the room.
If the COVID-19 pandemic demonstrated anything, it was that judges could conduct critical stages of civil and criminal trials virtually. Although each state's legal system responded differently to pandemic restrictions, judges throughout the country showed they have the legal standing and the judicial authority to use virtual technologies to administer justice successfully.
U.S. courts have an even bigger opportunity, however.
Today's modern video conferencing technology provides a revolutionary opportunity to relieve and transform a judicial system that has been overwhelmed for years. Many of the procedures that remain essential to preserving our long-standing adversarial justice system have grown archaic in execution and need to be modernized and reformed.
What courts accomplished virtually over the past two years, utilizing video conferencing technology, represents a powerful illustration of the power of video technology platforms to help get the wheels of justice moving more smoothly.
Learn more about how Zoom Video Communications is helping the public sector reimagine citizen engagement.