House passes two broadband mapping bills after FCC acknowledges errors
The bills aim to fix the FCC's data-collection and mapping processes and would make it illegal for companies to knowingly submit inaccurate coverage data.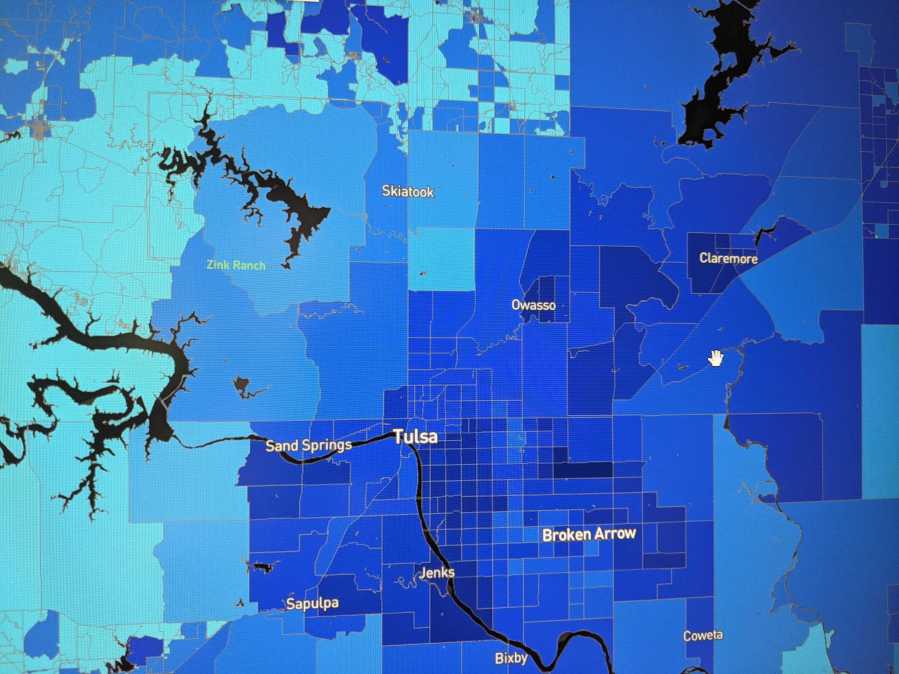 The House of Representatives has passed two bills to improve nationwide broadband coverage maps, just weeks after the Federal Communications Commission determined the reach portrayed by its existing maps is likely overstated.
The Broadband Deployment Accuracy and Technological Availability Act, or DATA Act, and the Mapping Accuracy Promotes Services Act, or MAPS Act, were passed in the House on Monday and now wait for a vote in the Senate. The DATA Act, introduced by Rep. David Loebsack, D-Iowa, would require the FCC to issue rules that force carriers to collect more granular broadband coverage data and create a challenge process that public entities could use to verify accuracy of the data. The MAPS Act, introduced Rep. Donald Mceachin, D-Va., would make it illegal to knowingly submit inaccurate broadband coverage data to the FCC.
The bills are just two of the many broadband-focused bills introduced in both chambers this legislative session. If made law, the bills would help correct the FCC's data-collection process, which has been scrutinized by FCC commissioners and the public alike.
The FCC's process had until recently solely relied upon dividing up coverage areas by census block, which vary wildly in size — from a few city blocks to hundreds of square miles. If a single building in the census block is eligible for coverage, the entire block is considered "covered," sometimes leaving coverage gaps in rural areas.
The FCC collects its data from telecommunications companies, who, experts say, are encouraged to overstate their coverage so they don't have to expand to rural areas that are expensive to build infrastructure in. The FCC earlier this month cancelled a $4.53 billion plan to expand 4G coverage into rural areas because, FCC officials said, its yearlong investigation concluded their maps were so overstated that they proved "generally unreliable." The $4.53 billion will be rolled into a $9 billion plan to expand 5G.
But some state and local government officials who challenged the accuracy of the FCC's maps through the commission's challenge process in 2018 say the decision to halt 4G expansion for 5G is a "slap in the face" to communities that still struggle to access basic voice and data coverage.
The FCC has taken steps to remedy the data collection and mapping process on its own. In August, it voted to adopt a "Digital Opportunity Data Collection" service that Pai hinted at in June after the FCC was criticized for its inconsistent methodology in collecting data on people without access to broadband. The new service does not replace the current methodology, but requires carriers to submit polygonal outlines of their coverage areas, rather than relying on census blocks.