FCC will make broadband maps 'more granular and more accurate'
Chairman Ajit Pai said the FCC will issue an order in August that instates new requirements for data collection and that it will consider new data sources.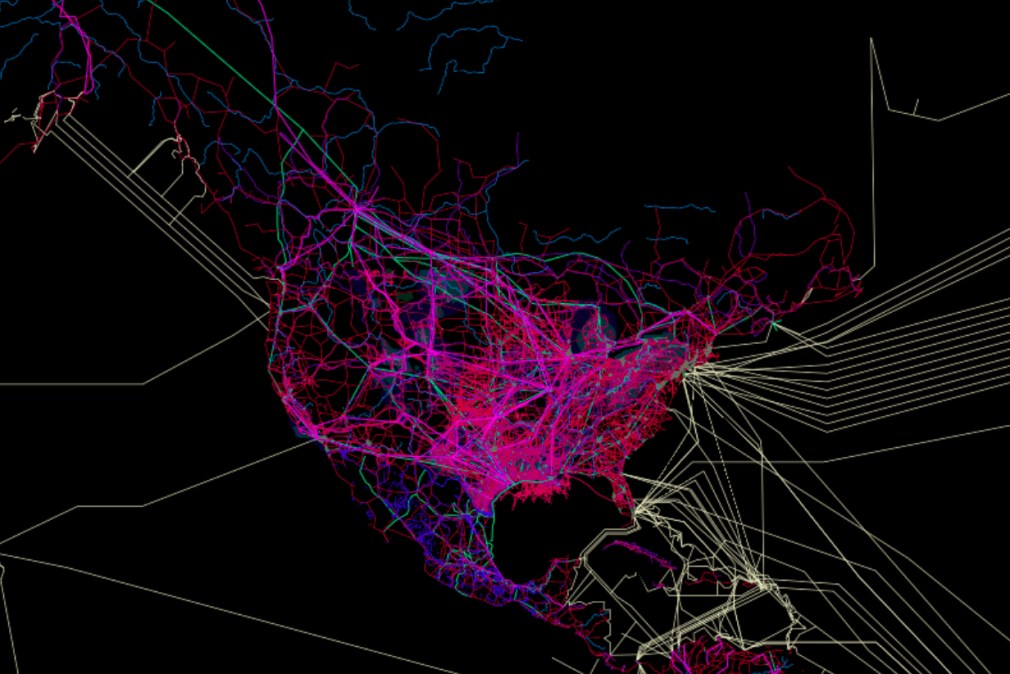 The Federal Communications Commission will revise its broadband mapping, following cries by activists and state officials that its representation of nationwide high-speed internet access is gravely inaccurate.
Ajit Pai, the chairman of the agency, said at a Senate hearing Wednesday that he will introduce an order in August to make the maps "more granular and more accurate." The new procedures will force broadband providers to report their coverage data in more detail, he said, and will look beyond wireless carriers for data.
"We're going to be looking at other sources of information, like crowdsourcing, to try to get a better sense of where broadband is," Pai said.
The FCC's broadband coverage maps have increasingly been the subject of scrutiny, and the claim in its May Broadband Deployment Report that high speed internet coverage rose by 18 percent in 2017 came under fire for inaccuracy by internet access advocates.
Advocates and officials say that the FCC's present definition of broadband coverage is far too weak, allowing carriers to misrepresent the coverage that they provide citizens. To map broadband coverage, the FCC divides the country into census blocks, which are small geographic units of variable size. In areas with low population density, census blocks can reach hundreds of square miles in area.
To report full broadband coverage in an area to the FCC, carriers must only prove that at least one resident of a census block has broadband access. Critics of the methodology say this has led to enormous overestimates of carriers' coverage, and has left many rural communities off the grid.
Pai said at the hearing that he plans to do away with the census block definition and will require carriers to provide coverage data at a higher level. But this change, he said, will not solve a more fundamental problem. The commission will still have to depend on outside sources, like big telecommunications companies, to collect coverage data.
"There are only two ways to thread this needle. Either, number one, the FCC hires thousands and thousands of people to go out into the country and verify, or we have to rely on information we get from the outside," Pai said.
Senators at the hearing expressed their doubts of the FCC's ability to screen the data they receive from third parties. Sen. Brian Schatz, a Democrat from Hawaii, cited one example in the FCC's 2019 draft annual report in which the commission overlooked an impossible claim by the wireless carrier Barrier Free.
Barrier Free reported to the FCC that it was providing high-speed internet service to 100 percent of the population of New York, Pennsylvania, Connecticut, and five other states, though according the company's website, it provides service to only 3 million people, which is less than half the population of New York City alone. The FCC has since admitted that data was erroneous, but not before publicizing statistics based on Barrier Free's claims.
"It demonstrates a weak foundation on which you're doing your mapping," Schatz said of the incident.
Sen. Roger Wicker, a Republican from Mississippi who convened the hearing, expressed similar sentiments.
"It is clear to me that short of a completely new approach to developing accurate and reliable maps, the FCC should not move forward on broadband funding decisions," Wicker said in his opening remarks.
But despite its data-collection missteps, the FCC is continuing to prioritize rural broadband funding. On Monday, the commission authorized $168.8 million to fund broadband expansion across 22 states.