Hawaii's latest digitization project was well-timed for the pandemic
A new time and leave system replaces 40-year-old paper processes in Hawaii, where state CIO Douglas Murdock said many employees continue to work from home.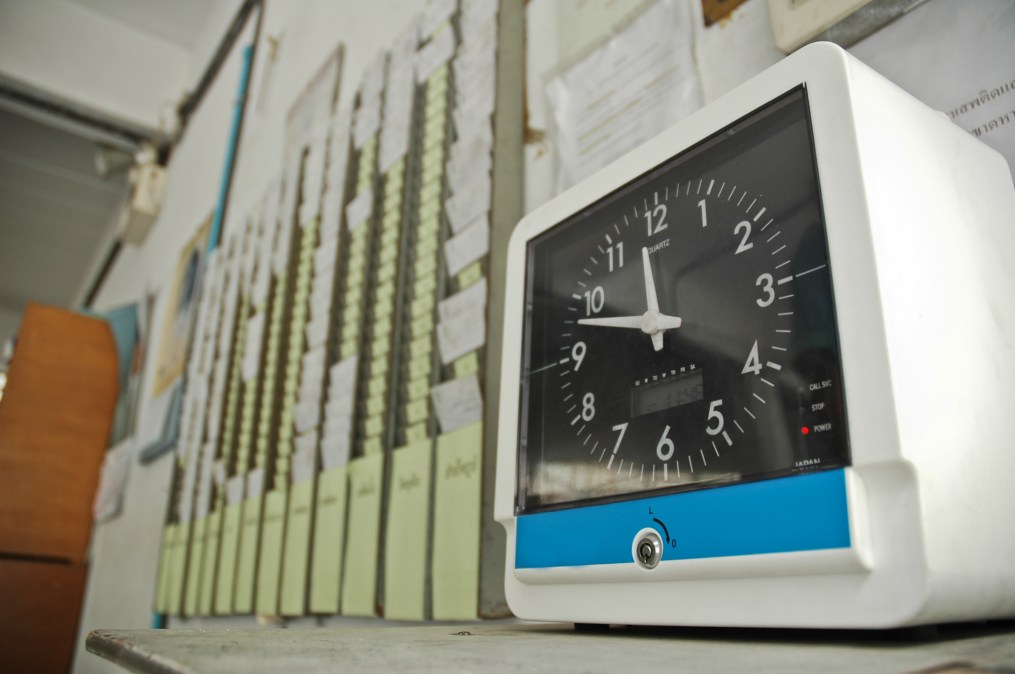 Hawaii's Office of Enterprise Technology Services announced Friday it's completed the latest phase of upgrades to the state's enterprise resource planning system, representing an elimination of 40-year-old paper processes that's already proving valuable as a majority of state government employees continue working from home.
The latest upgrades replace the state's legacy technology with a new time and leave system called the Oracle Peoplesoft Time & Labor and Absence Management application. The upgrades, which have so far been made available to about 800 employees, follow similar upgrades to the state's human resources and payroll systems, all part of the Department of Accounting General Services' Hawaii Modernization Initiative that began in 2016.
Hawaii Chief Information Officer Douglas Murdock told StateScoop this project started well before the COVID-19 pandemic arrived, but that it's already proving useful because paper-based processes have been rendered even more inefficient as most Hawaii state employees continue to work from home.
"The timing has been good because we do have a lot of people working from home and that's going to be part of the future of government operations and having systems where people can go online instead of having to fill out what are in some cases carbon paper forms will be a lot better," Murdock said. "We still have a bunch of forms for doing time and leave processing that are carbon paper multi-page forms that are being eliminated by the new system."
Though the new technology has proven useful during the pandemic, Murdock said, the project's deployment has also been slowed by the health crisis. Before agencies can convert their paper-based processes to the new digital system, they must confirm the accuracy of certain data and workflows, but pandemic work has taken priority.
"It's sort of the traditional data-cleansing you see anytime you bring an IT system on board," Murdock said. "People that would have been working on doing data-cleansing ended up having to do pandemic-type activities. So, for example, the Department of Labor is super busy trying to process unemployment claims. The Department of Health is very busy doing pandemic contact-tracing."
Other projects have largely been unaffected by the pandemic, he said, in part thanks to the state's adoption of Microsoft Office 365 and Adobe Sign, an e-signature service, which has ensured work could continue remotely. Far from slowing the adoption of those technologies, Murdock said it's accelerated adoption.
"It's been changing the culture of how we do business, but when COVID happened all the sudden everybody wanted their process to be e-sign, even the last holdouts," he said. "They needed to be able to work from home and process things with people who were working from home, so that's a positive side effect is people have been more open to those kinds of things."
About 800 employees have transitioned to the new time and leave system, according to a press release. After the remaining agencies are moved onto that new system, the final leg of the state's ERP modernization project will be upgrades to its financial management system. ETS has already started some projects upgrading financial management systems in smaller agencies to glean lessons for the broader upgrade, Murdock said.
Hawaii Gov. David Ige estimated in 2015 that the state government used 12 million pieces of paper. In 2017, that figure declined to 4 million. Savings on the cost of paper alone, to say nothing of the time saved by streamlined processes, will save the state hundreds of millions of dollars, according to official estimates.