Georgia moves oversight of 'IT towers' to services integrator
Georgia's state technology authority wants to provide a more agile, plug-and-play IT environment by turning over the integration and management of the state's IT services to Capgemini Inc.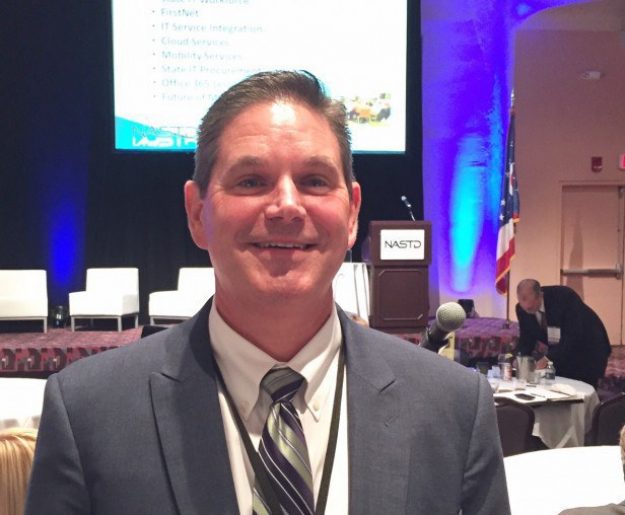 CINCINNATI — Georgia's state government moved closer to the promise of a more agile, plug-and-play IT environment by officially turning over the integration and management of the state's IT services to Capgemini Inc. on Monday.
The arrangement is part of a more-than-$200 million, seven-year deal, awarded in March, that makes Capgemini responsible for coordinating and overseeing the delivery of IT infrastructure services for the Georgia Technology Authority and the 1,300 state and local government offices GTA serves.
The switchover, which occurred just after midnight Monday, is expected to help GTA shift its focus from providing technology services — or so-called "IT towers" — to managing service delivery, said GTA Chief Operating Officer Dean Johnson. Those services include the management and delivery of email, end-user computing, print services, servers, mainframes, LAN, WAN, voice and video.
Capgemini will now manage the integration, billing, service desk, service catalog and request management, and security management for all of those services, according to Mark Stein, senior vice president of infrastructure services, Capgemini.
GTA initiated the Georgia Enterprise Technology Services, or GETS, program in 2008 to modernize the state's technology systems for more than 100,000 users. It also wanted to reduce the growing risks associated with an aging IT infrastructure, Johnson told IT leaders attending the National Association of State Technology Directors conference here. Johnson currently serves as vice president of the association.
"We weren't able to keep up with technology at the rate technology was evolving, or able to keep up with our aging infrastructure," Johnson said.
But the GETS program was also seen as a way to secure state data more effectively, provide more robust disaster recovery, and develop a more stable and reliable operating environment, Johnson said.
The initiative, which eventually followed models established in Texas and Virginia, also made it possible to structure service offerings so their costs could be more easily compared to market rates for comparable services and provide greater visibility of how much agencies were consuming various services.
"We also didn't have robust [disaster recovery] program. Now we do," he said.
"Integration is different and separate from management," said Capgemini's Stein. "Why would you want to manage multiple providers with various ITIL [Information Technology Infrastructure Library] processes, with multiple refresh rates and multiple service level agreements?" he asked.
Johnson explained that the arrangement with Capgemini amounted to a "lift and shift" exercise of various services that were being performed in part by IBM, which still provides a number of infrastructure services. State agencies played an active role in the procurement process, said Johnson, noting that vendors were able to provide feedback and work with state officials in preparing their proposals.
According to Johnson, representatives from 14 agency customers, responsible for about 80 percent of Georgia's state government IT spending, met every two weeks over nine months to guide the transition process. Governance, he said, played a crucial role in the achieving the economies needed to make the program work. "All of this de-coupling and re-coupling" had to be accomplished with no increase in budgets, he said.
Another key element to the transition, he said, was a concerted effort during the 18 months prior to the switchover, to clean up asset management and configuration data. Johnson said GTA used technology from Blazent to assess and scrub the data. It was essential to "determine the source of truth" and resolve conflicts for data used on multiple vendor platforms, as much as possible before making the move to a multi-source service integrator, he said.
"Though the process to modernize has been slow, the benefits are measurable for this transformed environment. Uptime is notably improved and measurements continue to trend in a positive direction," Johnson said.