As economies reopen, demands on state IT begin to flatten
State technology officials have been slammed with new projects to support other agencies during the pandemic, but two officials in Ohio said they're finally planning for life back in the office.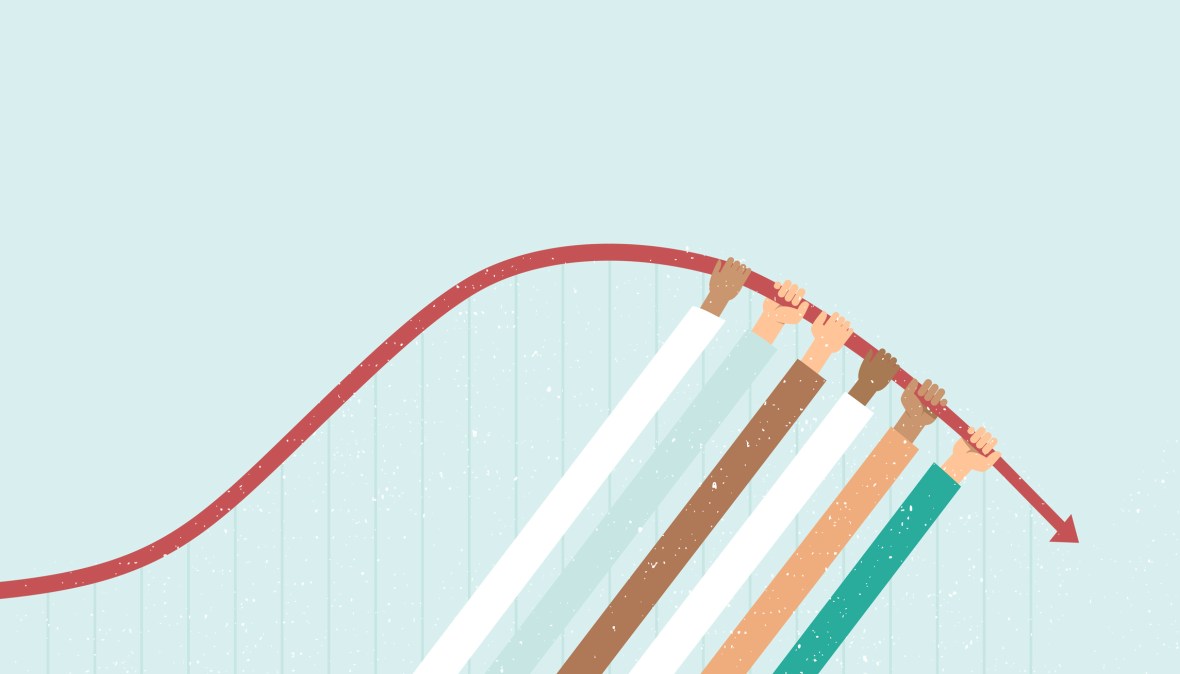 While state IT agencies continue to busy themselves with new challenges spawning from the coronavirus pandemic, officials in Ohio said Friday they're finally finding time to plan for work life after stay-at-home orders lift the state's economy lurches back to life.
Gov. Mike DeWine allowed barbershops and beauty salons to start reopening last week, while restaurants will begin limited dine-in service on Thursday. Daycares will reopen at the end of the month, with a limit of nine children per room and strict hygiene rules.
And as the number of daily reported cases of COVID-19 begins to decline nationally, so too do the number of new projects state technology officials are called on to implement, said Ohio Deputy Chief Information Officer Katrina Flory.
"There's discussion around what we think the new normal would be," Flory said. "For the surge for IT, I think we're flattening the curve there as well."
State IT officials' services have been in high demand in recent months, largely in response to the unprecedented strains on unemployment insurance systems stemming from 35 million job losses since mid-March. Many states have hired or shifted hundreds of workers from other departments to field phone calls about unemployment benefits, while others have rushed upgrades to their websites, splurging on new software and hardware upgrades, as Florida did, or turning to companies like Google for development assistance, as New York did.
"There was certainly a significant push from the vendor community to engage and see how they can help with all their solutions and as those have been addressed, those have dropped off a bit," Flory said, referring not only to unemployment, but states' general technology needs during the pandemic.
Tech services in demand
IT agencies also needed to act fast to stand up new websites for their health departments to provide real-time updates on virus statistics and direction to critical resources and services for residents. They scaled up capacity for their virtual private networks, trained thousands of state employees on how to use video-conferencing software and scoured the marketplace and their storage closets for additional laptops so that unprecedented numbers of employees could work from home. In Ohio, Chief Information Officer Ervan Rodgers told StateScoop he's been impressed by the collaborative effort to deploy new solutions, with officials across agencies working together as new needs arise.
Many states have also reported heightened levels of cyberattacks and phishing attempts piggybacking on the health crisis. Ohio technology officials had the additional burden last week of thwarting a bot submitting phony reports to the Department of Job and Family Services' website that denies benefits to people who don't return to work during the pandemic. To block the bot, Rodgers said his team added a CAPTCHA test to the form, which he said had been online for many years but only recently attracted attention as a result of the pandemic.
But on conference calls with top IT officials from other states, Rodgers said the discussion has turned to the solutions that will be needed as employees return to the office. Screening the health of state employees and sanitizing borrowed monitors, laptops, workstations and keyboards are top concerns, he said. Some states are planning to screen people with handheld infrared thermometers at the entrances of government buildings, while at least one state is planning to install fixed infrared sensors at entrances.
Digital tools not commonly used by state employees before the pandemic — like cloud-based storage, video conferencing applications and e-signature software — may now see wider usage, Flory predicted.
Virtual lunch hours
While some retail businesses are reopening, DeWine hasn't yet addressed when state employees will return to their offices. In the meantime, Rodgers said his team at the Department of Administrative Services' Office of Information Technology is looking for any opportunity to socialize, which he said he recently indulged.
"We had a virtual lunch hour, so off-the-clock, but I DJ'd it and it was fun because it created a sense of community with all our employees just to give people a breather from living the pressure of the stay-at-home order," said Rodgers, who during such events assumes the identity of "DJ Executive."
Though many look forward to in-person gatherings instead of virtual ones, Rodgers said there's one aspect of the remote work paradigm he hopes will continue after employees have returned to the office.
"We're seeing a lot of increase in productivity from our employees that are working from home," Rodgers said. "I think there's going to be an adjustment period where we won't be able to put the cat all the way back in the bag. It's going to take some time to try to figure out how to balance things out. … We've gotten a number of projects through the door faster than we would have if we were in the office."
This story is part of StateScoop & EdScoop's Special Report on Remote Workforce.