Ohio names longtime IT deputy Katrina Flory as statewide CIO
Flory, who'd been deputy CIO since 2011, follows Ervan Rodgers, who resigned in early June.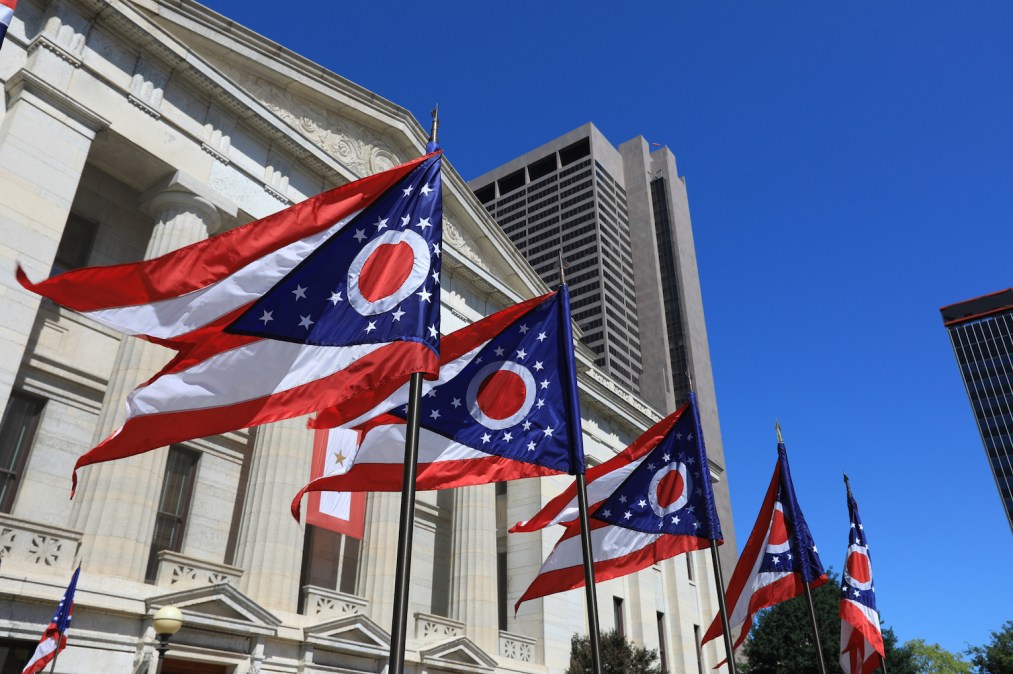 Ohio officials announced Thursday that Katrina Flory, who's been the state's deputy chief information officer since 2011, will be the new statewide CIO, following the resignation earlier this month of Ervan Rodgers.
In a letter to state employees that was obtained by StateScoop, Matt Whatley, the interim director of the Ohio Department of Administrative Services, the Ohio Office of Information Technology's parent agency, wrote that Flory is "well prepared to take the lead on our work to deliver vital digital services to Ohioans."
Flory had been serving as interim statewide CIO since June 2, when Rodgers left state government become a senior vice president and CIO at Designer Brands, a major footwear retailer.
During her decade as deputy CIO, Whatley wrote, Flory oversaw the development of shared services that included the Ohio Administrative Knowledge System, or OAKS, the state's enterprise resource planning system; the Ohio Business Gateway tax-filing platform; the state's eLicense system, which supports professional certifications; and the InnovateOhio platform, a digital-services agenda led by Lt. Gov. Jon Husted.
Flory was also at the forefront of the state's IT response to the COVID-19 pandemic. In May 2020, as Ohio started its first, limited reopening, Flory told StateScoop that digital tools that state workers didn't use much before — including cloud-based storage, video conferencing applications and e-signature software — would likely see wider usage going forward.
"Partnerships with our colleagues across state government and Lt. Governor Husted's Innovate Ohio Platform have proven incredibly successful, improving IT operations and digital services to Ohio citizens," Whatley's letter read. "I'm excited to work with Katrina and her team to take these efforts to the next level."
Flory joined the IT office in 2000; previously, she worked at the Ohio Department of Taxation. She also got the endorsement of her predecessor, Rodgers, who said in an interview before his departure that he made a strong recommendation that the Department of Administrative Services name her as his replacement.