How modern e-signature tools facilitate paperless processes
Remote work requires new ways to manage paperwork, prompting organizations to turn to secure, cloud-based tools to sign and process documents.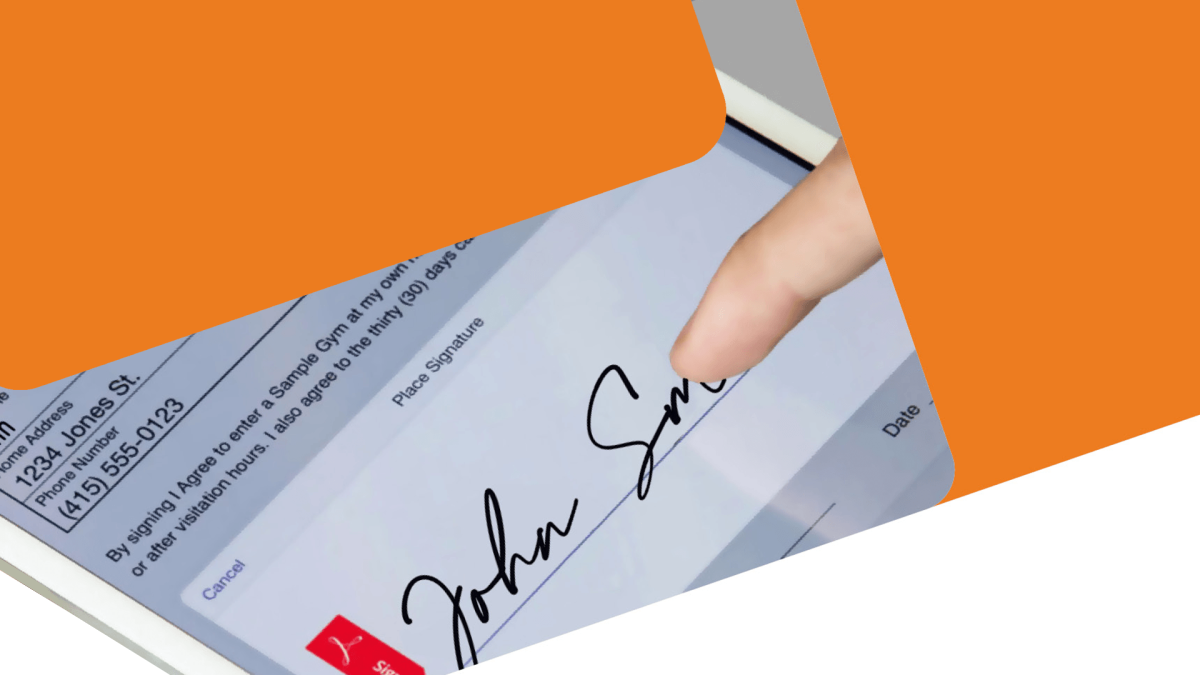 The altered ways of working as the COVID-19 pandemic persists have amplified the shortcomings of paper-based processes. It has also underscored the importance of digitizing documentation to ensure operations run efficiently and securely.
For enterprise leaders who have been struggling to transition away from their reliance on paper, advances in e-signature tools — which streamline how users access, sign and deliver documents — promise to eliminate one of the lingering obstacles to full digitalization.
Public sector and higher education organizations in particular are benefiting from these advanced e-signature tools, according to a new report produced by StateScoop and EdScoop, and underwritten by AWS.
"Mobile-friendly, cloud-based software services, like Adobe's e-signature platform Adobe Sign, provide a secure solution to help organizations more easily send documents out for signature, in addition to tracking, managing and reporting on document approval processes," explains Ben Vanderberg, technical product manager for Adobe, in the report.
"The goal of Adobe Sign is to empower everyone to be able to work and transact 100 percent digitally," he says.
Greater flexibility for remote workers
The report highlights how states like Utah and Hawaii have standardized their internal use of Adobe Sign's e-signature platform.
Utah first adopted Adobe Sign to reinforce its telework initiative for employees across the state, prior to the pandemic. Documents are accessible from any device with a browser — laptop, table or mobile phone. The cloud-based platform requires no special app, nor does the signer need to be logged into a state machine.
According to Vanderberg, the tool is helping state agencies dramatically reduce the labor involved in paperwork and follow-up. Employees and citizens can fill out and sign forms in one simple digital workflow using Adobe Sign. The software also sends automatic notifications when a document is submitted, resulting in much faster processing times.
For agencies which are dispersed geographically, e-signature tools represent significant cost and time savings. Prior to implementing the tool, it could take two to three days for Hawaii state employees to circulate and approve an emergency procurement plan, according to a former state official cited in the report.
Now with Adobe Sign, officials for Hawaii can deliver the same results in minutes. The tool simplifies document workflows between departments like finance, operations, logistics and planning, while providing the status of the document through the final sign-off of each plan, according to the report.
Improving enterprise-wide collaboration
Any organization that requires multi-department signatures and authorizations can realize the benefits of e-signatures. But using cloud-based e-signature processing solutions are especially helpful during periods of peak demands.
San Diego State University is one of many universities realizing large time-savings with Adobe Sign.
Ed Legaspi, IT consultant for SDSU, said that a donation agreement for the university can be signed within a day by the CFO, vice presidents and donors, who all electronically sign from wherever they are.
With integrated API's, Adobe Sign facilitates auto-routing to send documents to the next person to sign off. A department can send reminders and generate reports on which documents are still waiting for signatures and which are complete. APIs can also extract information from forms and place it into another system of record or database.
"There is a significant about of work to receive emails and carry over key information into another system of record," explains Vanderberg. "All of those tasks are inherent with manual processes that current automation technology can help solve.
Learn more about Adobe Sign.
This article was produced by StateScoop and EdScoop, and sponsored by AWS.