Ohio pushes for air traffic control system for drones in latest strategic plan
An official from the state's transportation department said it can't focus only on building out more highway lanes forever.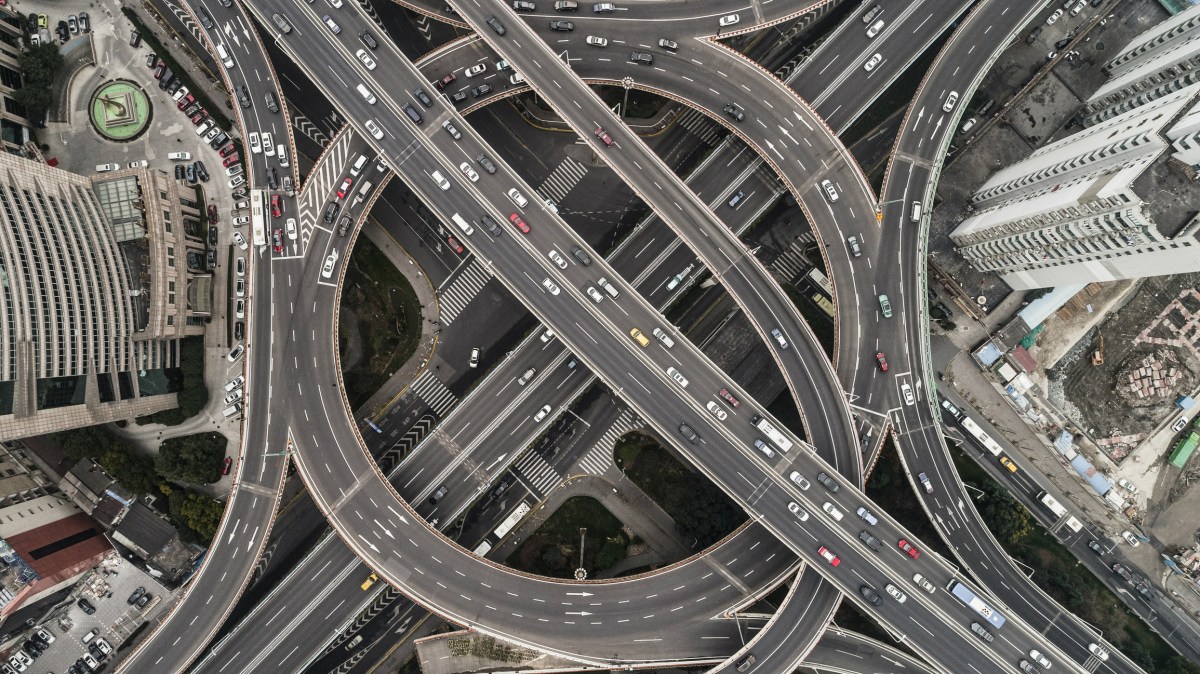 As drone technology matures, some state governments are researching how aerial vehicles can be used to support everything from bridge inspections and traffic congestion monitoring to emergency management and workforce development. A new strategic plan released Wednesday by the Ohio Department of Transportation reveals what the next 18 months of that research might look like.
The plan explains that the state intends to continue its drone research in support of three projects: job creation and integration into the educational system; FlyOhio, an initiative aimed at building an air traffic management system for unmanned vehicles; and developing the the Ohio UAS Center, the state's hub for drone-based support of state operations.
Aviation experts consider an traffic control system for unmanned vehicles a necessity if drones are ever to be integrated into the country's aviation industry on a broad scale. Through a partnership with the Air Force Research Laboratory at Wright-Patterson Air Force Base, Ohio is now seeking federal approval to begin research on a $5 million ground-based detect-and-avoid radar system called SkyVision.
Erica Hawkins, communications director for ODOT, told StateScoop the department hopes to gain approval to begin researching the SkyVision project this month. "I'd say over the next six months, we'll get a good idea of how commercially viable it is," she said.
Researchers are hopeful that breakthroughs in this technology will support a general advancement of drone research, but they are also targeting specific applications, such as support for connected and autonomous vehicles and unmanned package delivery.
Already, Ohio is exploring how drones can support existing operations that have gone relatively unchanged for decades, such as road and bridge inspections, aerial mapping, facilities inspections, real-time traffic reporting and emergency management. Hawkins said that her department's mission is to improve safety, reduce congestion and heighten public accessibility to the state's infrastructure, but after so many years of building wider interstates and bigger interchanges, officials were beginning to sense that a new approach was warranted.
"We can't just keep building out more and more lanes of interstate," she said said. "Something has to give. In the last few years we realized what we really need to be doing is looking toward technology."
A project exploring how drones can support connected infrastructure — roadside devices and sensors that communicate with vehicles — and the SkyVision project, will provide the state a "good picture" in the coming months of where this research is headed, and how quickly, Hawkins said.
One piece of the FlyOhio initiative will explore how the use of drones equipped with passive radar, a technology that relies on processing reflections from "non-cooperative" environmental signals, can support traffic monitoring already underway on what the state calls the 33 Smart Mobility Corridor, a 35-mile stretch of highway near Columbus.
Understanding how that technology might figure into the future of drone traffic management will take about 18 months, Hawkins said.