Creating quality digital services essential but time-consuming, say California IT leaders
State, city and county agencies are catering to convenience by putting more of their services online, but often at a humble pace.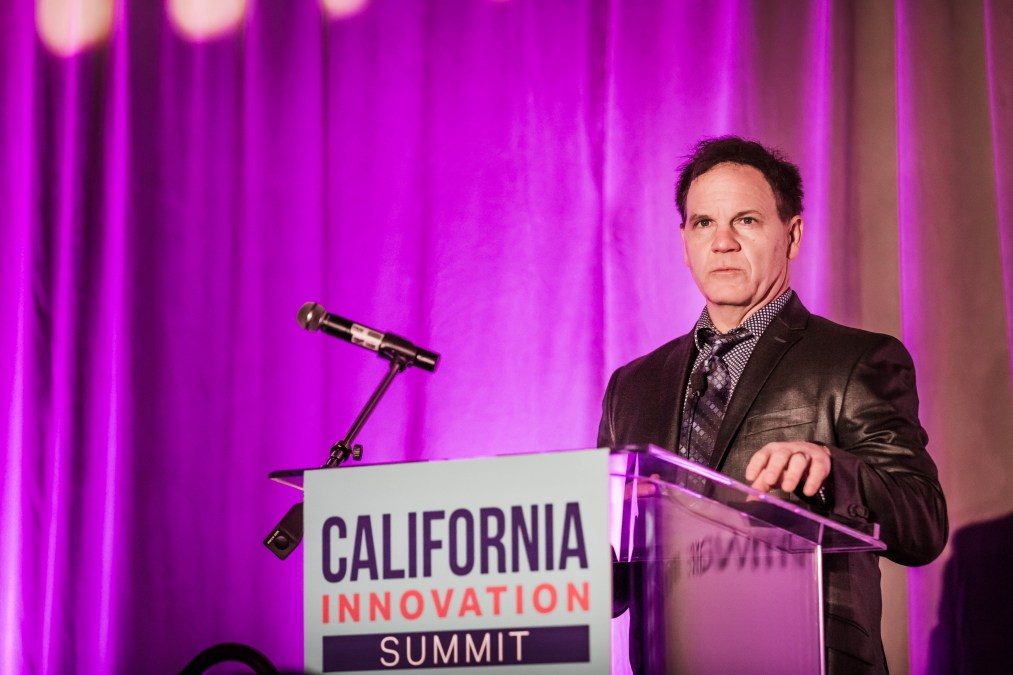 Governments across California are experimenting with putting more of their services online and on mobile platforms, but state and local officials told a conference audience in Sacramento this week that digital transformation doesn't happen overnight.
Though the officials reported their organizations are each at different stages of digitizing their resident-facing functions, all recognized that people have a growing expectation to be able to interact with their governments digitally and to cut down on time-consuming and potentially burdensome visits to city or county offices.
"First, we must consider the citizen," Chris Cruz, California's deputy chief information said, opening StateScoop's California Innovation Summit on Tuesday.
Cruz framed his focus on citizen services with the tech-heavy agenda of Gov. Gavin Newsom, who after being sworn in on Jan. 7 proposed in his first budget the creation of a $50 million Office of Digital Innovation. With 50 staff members, the new office would be tasked with developing user-friendly experiences for state agencies, developing software and training agency leaders on improving their customers' digital experiences.
In his remarks, Cruz said digital service delivery could help California address some of its most looming issues, including a shortfall of affordable housing, as well as the other problems faced by an already-expensive and still-growing state that's projected to need 3.5 million new residential units by 2025.
"How do we get the housing industry to build more units?" he said. "How do we look at education? Universal pre-school? College savings accounts for every kindergartener? How do we look at homelessness and expand those services up and down the state?"
Training for everyone
Through the Office of Digital Innovation, state executives and managers would be required to attend an academy that teaches them how to modernize and digitize their agencies' services. Scott Gregory, who leads an existing digital innovation office inside the California Department of Technology, said during a panel following Cruz's speech that the entire state government needs to be focused on digital services.
"It's not just for the technologists," he said. "You have to involve all levels of government, including the communications staff, the business analysts."
CDT launched an "innovation academy" in 2018 that led a competition for teams to come up with new solutions for long-standing problems, Gregory said.
"What I ended up doing was proposing five innovation challenges," he said. "Some of them are around emergency management, some of them are around how we articulate the state's skill set. The benefit we found is that those were seeds we planted for projects that are coming soon to a theater near you."
Gregory, acknowledging that his bosses — Cruz and California CIO Amy Tong — were in the audience, stopped short of going into more detail.
'Government is not a startup'
Beyond the statehouse, local governments in California are rolling out digital services at their own paces. The process has been slow-going in San Francisco, said Carrie Bishop, who was hired in 2017 as the city's first digital services officer.
"We're at the start of our digital services journey," she said. "We operate a highly federated model. Some departments lead the way and show others what is possible, but others make my role really challenging."
Bishop, who took the San Francisco job after working as a director of FutureGov, a British digital design firm that develops sites and apps for local governments, defined her primary role as making sure the city's residents have a consistent online experience no matter which agency they're trying to access.
"It's hard for them to bounce between different websites and service styles," she said.
Mai-Ling Garcia, Oakland's digital engagement officer, described a holistic approach in her city. Even local governments are far more sprawling and unwieldy than people assume, she said.
"If you were to ask cities how many services they have, many would be challenged in answering that question," she said. "We've identified 300 to 350 city services in Oakland. And there isn't a model to replicate from city to city, because cities are different in terms of their governance and the services they provide."
But Garcia said her office's Oakland Design League, created in 2017, has been able to coordinate with individual departments to make their services more accessible and user-friendly. One of the biggest hurdles, she said, is identifying just what exactly a city office's service is, and how it can be replicated in the digital space.
"I think it makes [agencies] feel good to know there are some things they are doing right," she said. "The problem with digital services is we've often not defined the analog service."
Garcia's biggest project so far has been the launch of a new citywide website, OaklandCA.gov, which publishes its source code. Still, despite her office's mandate, Garcia said it should not be held up against the tech industry.
"I firmly believe government is not a startup," she said.