Digital counties: Cybersecurity tops list of IT priorities
As counties aim to make digital services more readily available, cybersecurity takes some of the spotlight.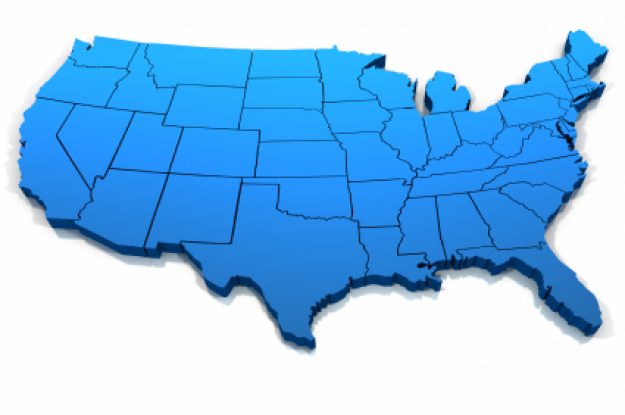 CHARLOTTE, N.C. — Cybersecurity remains the biggest priority for county information technology officials for the second year in a row, according to a new survey released by the National Association of Counties and the Center for Digital Government Wednesday.
According to Todd Sander, vice president of research and executive director for the Center for Digital Government, county IT officials said they would continue to increase their focus on cybersecurity in the next year. In the 2013 survey, cybersecurity ranked fifth. The year before, it was not listed. NACo has been generating the list with CDG for 14 years.
The survey also found that 51 percent of counties surveyed plan on upgrading, expanding or replacing their cybersecurity infrastructure and systems within the next 18 to 24 months.
In addition to cybersecurity, county IT officials also reported plans to focus on workforce, mobility and open government initiatives.
Technology innovations can come out of county IT shops of all sizes, Sanders said.
"Some of the best stuff we see sometimes comes from the smallest counties," Sander said. Almost half of the surveyed counties have less than 50 employees, he noted."Innovation isn't bound necessarily by the number of people who are assigned to it; it comes from leadership; it comes from creativity."
While the survey recognized four counties that led the rest in digital services.
In the largest county category, which represents counties with more than 500,000 residents, Fairfax County, Virginia, earned the top spot. The organization also recognized other top counties based on size: Chesterfield County, Virginia; Catawba County, North Carolina; and Allegan County, Michigan.
NACo highlighted Fairfax County's open data portal, which launched alongside website budget pages that include a glossary of budget-related terms and acronyms that make perusing county data easier for citizens. The county also included a training video to help citizens understand how taxpayer dollars are spent.
Wanda Gibson, the county's chief technology officer, said at the conference's Chief Information Officer Forum that in addition to its open data efforts, the county also has put significant work behind the National Capital Region Collaboration: Interoperable Communications Infrastructure and Data Exchange — a partnership between Washington, D.C., and local governments in Maryland and Virginia.
The collaboration, led by Fairfax County, centers on a data exchange and interoperable communications network that allows officials to communicate on a separate, secure channel if necessary. The data exchange also enables officials to share data across multiple areas of government.
"That's 23 governments, cities, towns, counties," Gibson said. "We just shook hands and said we're going to do this."
Looking at counties with smaller populations, NACo also recognized:
Chesterfield County, for its strategic planning efforts that matched the county's goals with available technology products to support county operations and save money.
North Carolina's Catawba County, for its use of social media. The county boasts 10 Facebook pages; five Twitter accounts; as well as an Instagram, Flickr, Foursquare and YouTube presence.
Allegan County, Michigan, alongside two other Michigan counties, developed a procurement consortium that uses a reverse auction process.
"Counties across the country are harnessing technology to enhance services, maximize efficiency and save money," NACo's Executive Director Matthew Chase said in a statement. "The Digital Counties Survey recognizes county innovation that strengthens communities and builds a stronger America."