Balance tech growth with social responsibility, says Sacramento's mayor
Darrell Steinberg advocated for government policies and attitudes that lift up all parts of society simultaneously.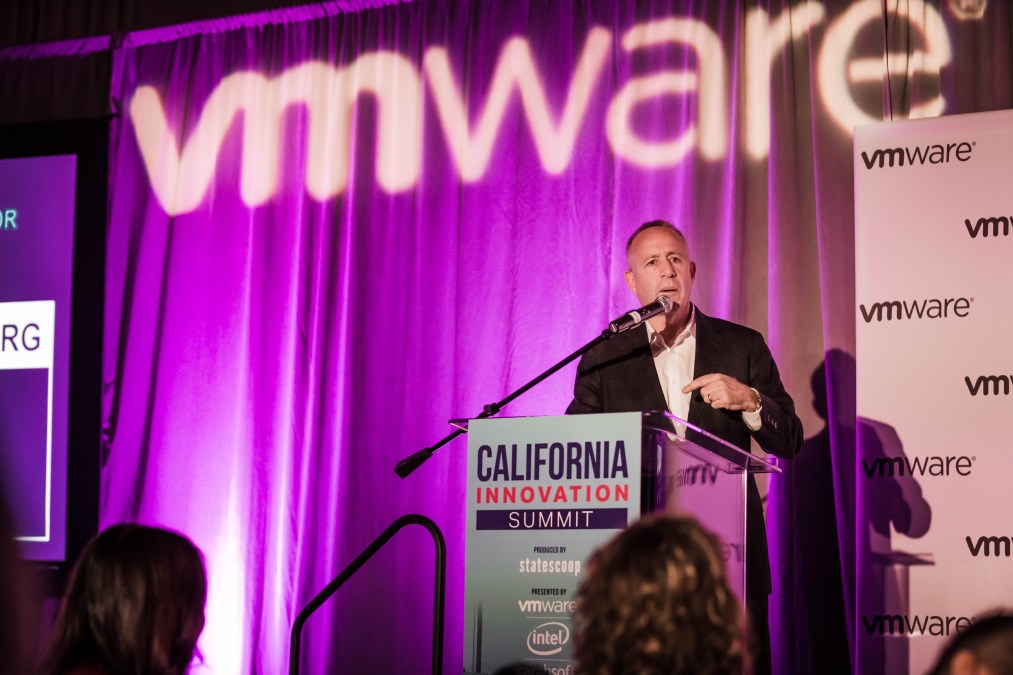 Technology leaders in private industry and government alike should — carefully — continue pushing California and its capital city forward as a center of economic and technological influence, Sacramento Mayor Darrell Steinberg said Tuesday.
"Your day is here," Steinberg told an audience at StateScoop's California Innovation Summit in Sacramento. "Our day is here and it's what we choose to do with it."
Steinberg used his own city's ongoing journey from humble capital city to growing economic center as an example of the importance of technology in advancing a government leader's "inclusive" agenda. He pointed to the nearby Golden 1 Center, an indoor arena that opened in 2016, as evidence of the region's growing vitality, but warned that growth can also come with challenges to poorer communities.
"The 'g' word is not allowed in my office," Steinberg said, in reference to gentrification. "We don't want a city that is for some but not for all."
Technology is simultaneously growing the state's economy and stratifying its population economically. The median single-family home price in San Francisco reached a record $1.61 million last year.
Sacramento hasn't been burdened by population and housing market growth to the extent Silicon Valley has, but as its satellite, has seen some spillover. Steinberg said it is government's role to mitigate the economic challenges many face amid this growth.
But on social issues, in particular, he said government should be looking for innovative solutions.
As a state assemblyman, Steinberg became an advocate for mental health services and said that as mayor, he intends to continue assisting those who need such programs. Technology can play a key role, he said, and often a simple new idea can provide a valuable service where old institutions have failed.
He pointed to an online service called 7 Cups of Tea, which provides online talk therapy for those who may not have access to traditional mental health services.
"Think about the possibilities there. People don't have to be isolated and go without help," said Steinberg, who pushed the Mental Health Services Act through the state legislature in 2004. The law provided additional funding for mental health services and interventions.
Steinberg encouraged those struggling with the expense of living in the San Francisco Bay Area — which he called a "full partner" — to consider Sacramento. The city's growth is attributed in part to its professional basketball team not moving to Seattle, a rumored possibility before the new arena was built, and Steinberg joked that his signing of Senate Bill 743, which relaxed regulations and prompted the arena's eventual construction, should not be underestimated.
"The other thing I take full credit for is the Kings now have a winning record," Steinberg said. "Very wise decision-making on my part."
But ultimately, Steinberg said that the arena is emblematic of the region's growth and its challenges, and overcoming them will require innovative thinking.
"There's been a realization that this can no longer be a government town if we want to provide opportunities," Steinberg said. "Not everyone can work for the capital."