New crime-data dashboard illuminates trends in Cook County, Ill.
The tool's creators are hopeful more detailed information on regional felony cases will inform smarter policy in the nation's second-largest county.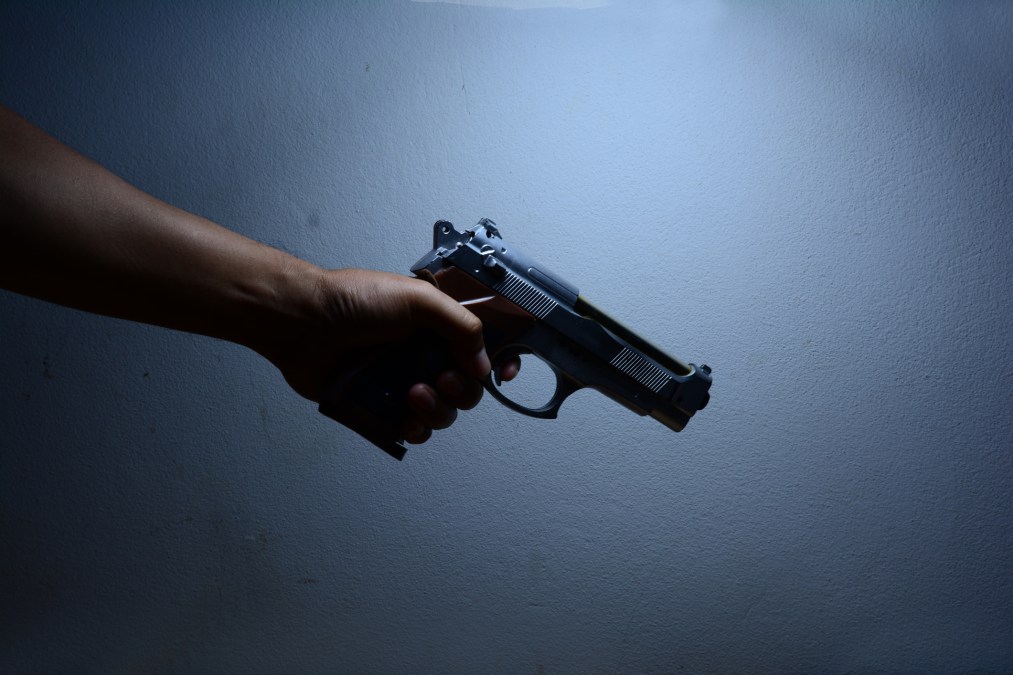 The Cook County, Illinois, State's Attorney Office this week announced the launch of a new data dashboard designed to provide policymakers with an unprecedented degree of precision in understanding the region's most serious crimes.
Seven new data-fueled reports are updated daily, allowing users who access the website to view the most current information on felony crimes committed in each of the Chicago-area county's 17 commissioner districts. For a region that saw gun violence peak in 2016, with 764 gun-related deaths in Chicago and more than 3,200 "unlawful use of weapon" cases countywide, the tool's creators are hopeful that breaking down these broad statistics geographically and demographically will help drive policy that can diminish gun violence.
Much of the information featured on the new dashboard was already available via the county's open-data portal, but it's formatted such that it's inscrutable to everyone but those with at least some data-science chops, said Matthew Saniie, chief data officer for the office of State Attorney Kimberly M. Foxx.
"When people talk about crime as a whole, the amount of statistics around it has been fairly limited," Saniie said. "There hasn't necessarily been something that allows individuals to see it within the different communities of the county."
In fact, he said, he doesn't know of any state's attorney office in the country sharing data this precise.
While a statistic like 3,200 cases involving firearms in a single year paints a a violent picture of the county generally, Saniie said his office wants to provide the public and policymakers with a more sophisticated perspective on regional crime. The dashboard shows that weapon use is common in District 2, which includes much of downtown Chicago and the city's South Side, for instance, and rare in District 15, which contains the city's northwestern suburbs.
"These commissioners obviously care very much about public safety and are working hard to drive it, but they don't necessarily get the whole picture," Saniie said. Policymakers want more and richer information, but he said political decisions are often driven by reactions to anecdotes and major events because that's the information that's available and ends up shaping public discourse.
The dashboard also takes the atypical step of providing detailed information about the outcomes of cases. Nearly 28,000 felony cases reached dispositions in Cook County last year, for example, with about 17,000 defendants pleading guilty. Users can view data on age and race of offenders and the frequency of sentencing types, which can also be explored by demographic information like race.
For a government interested in improving the lives of its constituents, understanding outcome data is crucial, Saniie said.
One example of how the data reflects a policy change can be found in 2017, when the number of retail theft cases reaching a disposition plummeted to 1,384, down from 2,901 in 2016. People weren't suddenly stealing less. Rather, the decline followed Foxx's decision to raise the felony threshold for retail theft from $300 worth of merchandise to $1,000, putting Cook County more in line with other jurisdictions.
One of the results of this policy change can be seen in the number of cases that increased in other areas the following year. By relegating low-dollar theft to a misdemeanor charge, the county freed up more resources to pursue weapons-related cases, which are more closely aligned with the mission of public safety, Saniie said.
Built using software from Microsoft called Power BI, the project is the product of seven months of work by the Cook County State's Attorney Office, with help from other local government offices, including a team of geospatial information systems specialists with the Cook County Bureau of Technology, who helped sync location data with the existing case data.
But creating the dashboard wasn't as simple as pulling the data off the open-data portal and plugging into Power BI, Saniie said. It also took considerable labor to clean and reformat the data, and and to ensure that the information presented was useful to all the various stakeholders that the tool was designed for.
For a criminal justice system with the mission to "correct bad behavior in society," he said, "I think it's definitely worth the effort."