Florida CIO works through 'organized chaos' of Hurricane Ian response
Florida CIO Jamie Grant said the state's response to Hurricane Ian is "the first response that's ever had a truly digital component."
With a death toll of 102 and counting, and estimated economic losses topping $67 billion, Hurricane Ian could wind up as the deadliest storm in Florida history. And since Ian made landfall near Fort Myers on Sept. 28, proceeding to cut a swath across the state, it's been a top concern for Florida Chief Information Officer Jamie Grant.
In an interview this week at the National Association of State CIOs conference in Louisville, Kentucky, Grant — who said he's otherwise spent the days since Ian hit huddled with other state officials inside an emergency operations center in Tallahassee — said the Florida Digital Service has played a leading role in bringing critical services to storm-afflicted areas and helping residents locate missing family members and neighbors.
While Florida has decades of experience to lean on when it comes to hurricanes, Grant said the post-Ian response has been different because of the heavy involvement of the Florida Digital Service, a two-year-old agency created during the most recent of the state's many IT reorganizations.
"It's kind of organized chaos," Grant said. "I think this one's been interesting, because I think it's the first response that's ever had a truly digital component."
Early on, Grant's staff sought to get a handle on all the data coming in about missing-persons reports and requests for search-and-rescue operations, especially as the Category 4 hurricane immediately knocked out 911 services in Lee County, which includes Fort Myers.
"As a result, emails were flooding into the search-and-rescue emergency support function to the point that their inbox was almost unmanageable," Grant said. "So we got brought in to solve that problem."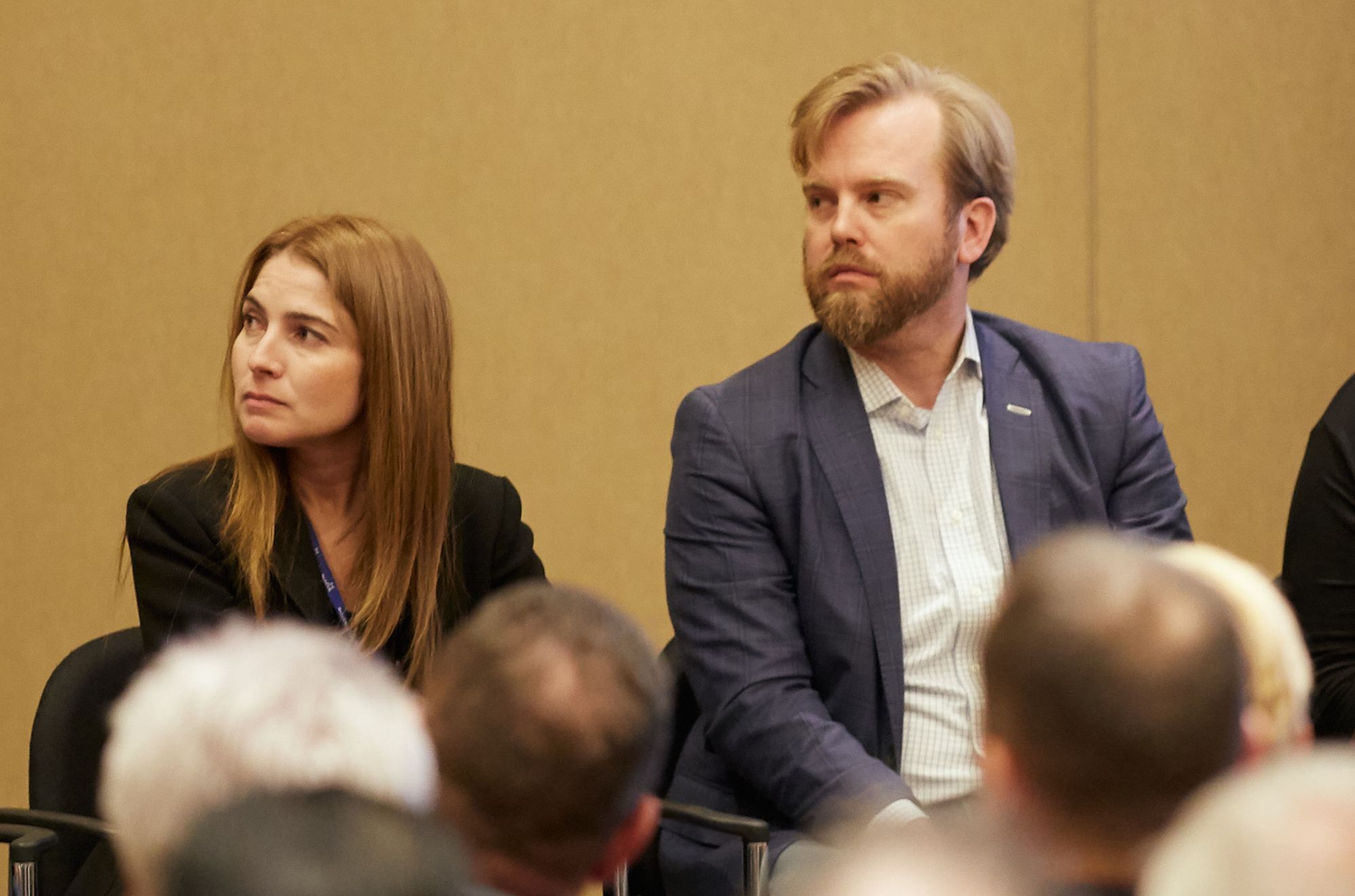 That initial response led to the creation of a website, missing.fl.gov, through which the state's been collecting reports on individuals who needed to be located.
"That was a way for us to communicate to our constituents … to give us information to help us help direct search and rescue," Grant said.
The Florida Digital Service also set up a second website, safe.fl.gov, to report if someone's been safely located.
Missing and safe
When he spoke with StateScoop on Tuesday evening, Grant had just wrapped a twice-daily update on the number of missing and located people. Of the 25,835 households where someone was reported missing, nearly 90% had responded to phone calls, text messages or other contact methods, and of those respondents, Grant said nearly 99% reported themselves as being "safe."
Florida officials have used a variety of methods to contact people in the hurricane's wake. The most serious cases are handled by search-and-rescue teams, followed by reports from hospitals and shelters. But many were contacted by taking location data out of an emergency operations platform called SARCOP — which Grant said was new to him — and running it against records in the state's ServiceNow digital workflow platform.
"We took all of those waypoints, we ingested those, turned those into addresses, meshed that with our ServiceNow records to start clearing records, by way of either somebody responding to AI that we deployed out of the contact center, they came back to safe.fl.gov and said they were safe, or they were a waypoint we've been to," he said.
Grant said another team used geographic information systems technology to visualize missing persons reports down to a household level.
Biggest Starlink outside of a war zone
In addition to creating platforms to find missing persons, the Florida Digital Service has also been working to help restore internet access across the affected area using Starlink, the SpaceX subsidiary that uses swarms of low-orbit satellites to provide internet connectivity. Grant said the state had been in talks with Starlink to provide emergency internet service to election administrators in case of Election Day outages.
"Fortunately, when this happened, we had contacts at a pretty senior level," Grant said. "We very quickly started having rolling shipments to the logistics staging area down in Lee County."
Grant said the Starlink network currently serving South Florida is the company's biggest network in the world outside of Ukraine, where the company's satellites have been providing service to the country as it fights off Russia's invasion.
In Florida, Starlink has been used to provide connectivity to hospitals, supermarkets, pharmacies and other critical businesses, though Grant said what qualifies as essential has sometimes been contentious.
"Somebody walked in the EOC to me and said, 'Hey, Bealls'" — a local chain of apparel stores — "'want Starlink and we know they're not a critical industry, but like, can we give them a Starlink?'" Grant said. "I said, 'Guys, these people lost everything. Clothing is critical. Turn it on.'"
'You may save the life of somebody'
Grant said he was scheduled to visit the storm-battered area on Friday, giving him a chance to see his relatively small team's work up close. Many of the digital products the Florida Digital Service has created since Hurricane Ian struck — including the missing and safe websites — were adapted from code originally developed during the COVID-19 pandemic.
He said the goal is to help hurricane victims, especially older residents, get to safety and more efficiently get through processes like filing insurance claims, without having to wait in a physical line for hours.
"The traditional elements of physical recovery, I don't know that anybody does it better than Florida," he said. "I don't know that there's a blueprint for digital response other than good digital design and doing the stuff we would normally do. But there's a role to be played for digital, because if we can avoid a firefighter having or law enforcement officer of fish and wildlife officer having to go into a life-threatening situation to check and see if somebody needs rescuing, because we can say that person has already said they're safe, you may not only save the life of somebody who was looking for help, you may save the life of somebody who was going into a life-threatening situation."