Clinton's broadband plan promises continuity, though could prove too 'incremental'
Tech policy analysts are taking a closer look at Hillary Clinton's pledge to connect every household to broadband by 2020, and evaluating how she hopes to achieve that goal.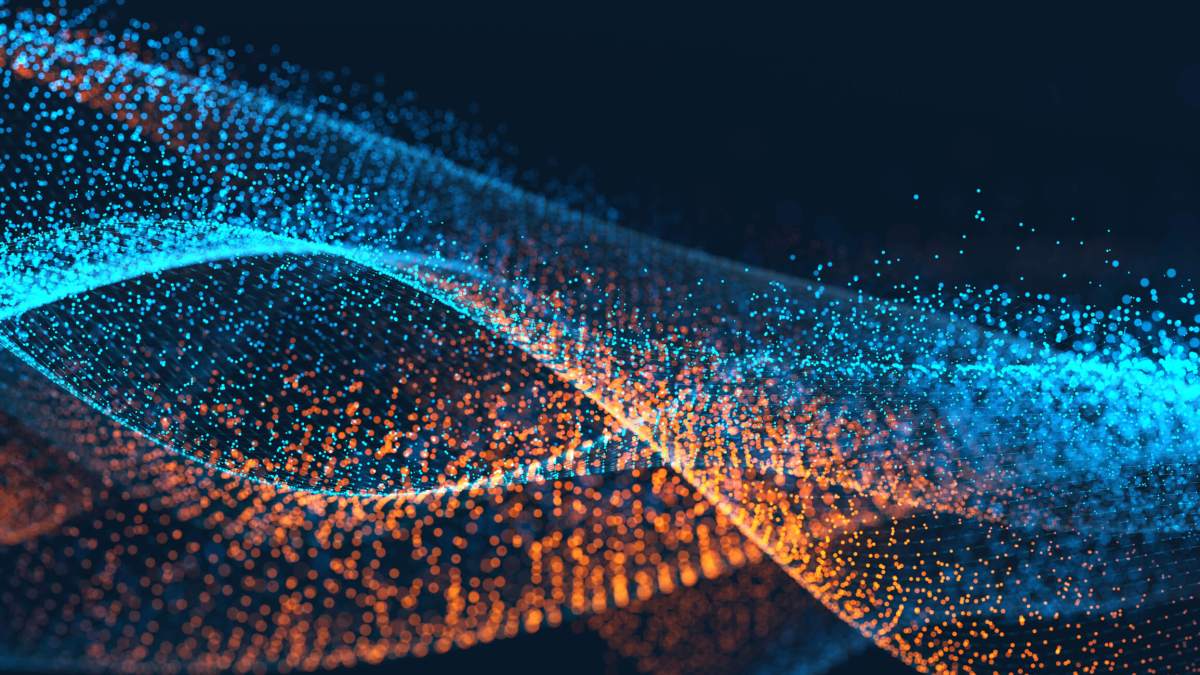 Hillary Clinton wants to ensure that every household in America has access to broadband service by 2020 — and though she's touted it in speeches and policy papers, that sort of promise could easily fail to cut through the noise in a tumultuous presidential campaign.
But as her bid for the presidency gains steam, tech policy analysts are taking a closer look at this key piece of her economic development agenda.
Indeed, Clinton's cast herself as the detail-oriented candidate in this campaign, laying out detailed plans and publishing reams of policy documents, and that's given broadband researchers and internet access advocates alike a detailed glimpse into how she'd set about achieving that broadband goal.
While Clinton's plans lack some key details — her campaign didn't respond to multiple requests for comment from StateScoop — analysts largely see her agenda as sufficiently comprehensive to build on the Obama administration's broadband accessibility gains in a meaningful way.
But they also caution that there are plenty of obstacles for her to navigate if she wins big this November.
"If Hillary Clinton becomes president, she's got the smarts to do it and figure out where the policy ought to be," Harold Feld, senior vice president of the tech advocacy firm Public Knowledge, told StateScoop. "What the real test will be for the Clinton administration, if that comes to pass, is, are they going to have that combination of political savvy and willingness to stick this out for the long haul to put it all together?"
Nevertheless, many feel that Clinton's plan is generally built on a sound foundation that could withstand the challenges of the political process.
"We're very excited about what she proposed," said John Windhausen, the executive director of the Schools, Health and Libraries Broadband Coalition. "She talks a lot about a 'continuum of connectivity,' and that's a nice phrase they've coined … We're very supportive of a comprehensive community approach, and it sounds like that's the goal she's trying to achieve as well."
Community-oriented details
Specifically, she pledged to continue investing in a host of federal broadband programs to meet that goal — the Federal Communication Commission's "Connect America" fund, the National Telecommunications and Information Administration's "Broadband Technology Opportunities Program" (commonly known as BTOP), and the Department of Agriculture's Rural Utilities Service program all earned mentions.
But she also hopes to set aside $25 billion for a "national infrastructure bank," which would "support up to an additional $225 billion in direct loans, loan guarantees and other forms of credit enhancement" for projects by states and localities. Broadband efforts would be eligible for funding through that program, and she specifically wants to create a "model digital communities grant program" to "encourage localities to undertake actions that foster greater access to high-speed internet for their residents at affordable prices."
That could include everything from reducing "regulatory barriers" to broadband deployment by instituting "dig once" or "climb once" policies to free up access to existing infrastructure to developing public-private partnerships for new or improved networks.
She's also aiming to connect more anchor institutions to broadband — she pledged continuing support for the FCC's E-Rate programs to connect schools and libraries to the internet, and wants to "expand this concept to additional anchor institutions" like career centers, recreation centers and even transportations centers like airports and train stations.
But the centerpiece of Clinton's plan is to connect every home to "affordable broadband that delivers speeds sufficient to meet families' needs." Left unsaid is whether she wants to conform to the FCC's standards for broadband (25 megabits per second for downloads, 3 Mbps for uploads), or something less ambitious but more practical, noted Doug Brake a telecom policy analyst at the Information Technology and Innovation Foundation.
"Once you drop that down to 10 Mpbs (for downloads), that's probably a far more accurate depiction of what families require today," Brake said. "I'd rather see everyone have access to basic speed to get you access to streaming video, but maybe we don't need 4K video streaming."
Angela Siefer, director of the National Digital Inclusion Alliance, added if Clinton were to indeed use the FCC's standard for broadband speeds, her goal of connecting every household is "not going to happen anytime soon." But she doesn't mind that Clinton declined to set a specific speed goal, given the changing nature of the internet itself.
"I understand that she has to do that and it has to be a way to claim victory at some point, that's just how the world works," Siefer said. "But there also has to be this understanding that, yes, that's a goal, let's claim victory when we hit it, but then let's set another goal."
Funding opportunities old and new
But Deb Socia — executive director of Next Century Cities, an internet accessibility group representing more than a hundred communities nationwide — sees Clinton's goal as a "laudable" one, no matter the lack of any speeds attached to it. She's particularly enthusiastic about the chance for the cities she represents to get funding through the community grant program, since many are already considering public-private partnerships or broadband-centric regulatory maneuvers, but need financial support to do so.
"Some of the difficulties that our cities face, we'd love to see there be more diverse opportunities for solutions," Socia said. "The decisions that are made at the local level are good decisions because they take into account the local context. Decisions made at higher levels often don't recognize those."
Brake even envisions that program working in a similar manner to Google Fiber's call to communities to apply for its high-speed service, serving to "kick projects into high gear."
"You've got this money and you can take competitive applications from cities to see who has the best model to move forward with that," Brake said.
The Schools, Health and Libraries Broadband Coalition's Windhausen is also excited about the chance for communities to see more funding flow their way for connectivity projects — after all, his group estimates that there's a need for an additional "$6 billion to $8 billion to build fiber to all of the schools and libraries that don't have it yet."
[Read more: Clinton's cyber working group already recruiting top talent for a new administration]
But given the immense difficulties that exist in reaching individual homes in rural areas, Windhausen is glad that Clinton seems to have recognized the value of anchor institutions in pulling fiber to these areas. With other types of community centers slated to be eligible for E-Rate-style funding, he expects Clinton can go a long way toward realizing her accessibility goals by putting an emphasis on that section of her plan.
"Whether that includes public housing projects or community centers, public media, community colleges, there's a whole wide array of different organizations that are really dedicated to serving the general public and they aggregate a lot of people and a lot of traffic," Windhausen said. "You ought to be able to access websites and engage in online learning and entrepreneurship no matter where you are or where you go, and we're not there yet."
Siefer hopes that sort of funding could give those anchor institutions greater ability to offer digital literacy classes and encourage broadband adoption, pointing out that Clinton also supports tying the FCC's Lifeline program (which was newly modernized to provide broadband subsidies to low-income families) to digital inclusion efforts.
"The digital inclusion work that's happening right now is piecemeal," Siefer said. "There's no clear source of, 'This is the funding you tap if you want to teach people how to use the internet and how to really participate in digital life … That is a big task that must be addressed by the next administration. How do we really change the numbers on who's using internet and how are they meaningfully using the internet?"
Potential gaps and next steps
Indeed, Siefer stressed that the biggest thing she wants to see Clinton add to her policy in the coming weeks and months is a recognition that "the job's not done" once every household has broadband access.
"Technology doesn't come easily to everyone," Siefer said. "We aren't all digital natives, and even the digital natives that are out there need training to be able to use it professionally and even personally."
Meanwhile, Windhausen sees a need for her to adopt a "brand-new universal service approach that doesn't divide the sectors in silos and takes a more comprehensive approach" in providing funding for infrastructure. But he notes that many schools and libraries "only get one response or sometimes no response at all" when they put out bid opportunities for federally funded projects, showing a clear need for expanded competition in the market.
That's precisely the area where Feld wants to see more from Clinton's policies.
"The incumbents work to keep competition out and prices high," Feld said. "You've got to have the willingness to take on the big dogs on this."
He noted that supporting the development of municipal networks could be one solution to that problem, though Clinton's policy currently fails to mention community-owned broadband beyond her support for partnerships with the private sector on those sorts of projects. Nevertheless, after a federal appeals court struck down the FCC's attempts to protect expansion efforts by two municipal networks from restrictive state laws, he feels there's a clear need for action from the next administration.
Feld thinks Clinton could change some of the parameters of BTOP, a grant program awarding funds to communities for infrastructure projects, to support community broadband efforts. Specifically, she could "condition funding on states being willing to waive their laws" restricting municipal networks or "direct BTOP to favor municipal systems in those places where the state doesn't prohibit municipal systems."
He feels she could also use the "power of the bully pulpit" to help local activists overturn those sorts of state laws, or even go to Congress to pass legislation barring states from restricting municipal networks.
"It's been introduced in a couple of Congresses, and before we got into really partisan gridlock, it used to be a fairly bipartisan issue," Feld said. "You get Republicans from rural districts where their localities want to build this out or they don't otherwise have broadband to put together a coalition, you get people to lobby it, you get it through."
Feld even suggested that Clinton could use smaller policy tweaks to promote competition, like using the federal government's purchasing power to compel telecom companies to install broadband infrastructure as they go about modernizing their legacy services.
"Every rural county has some government building in it that does something," Feld said. "That's going to be an opportunity where the federal government as purchaser of telephone service says, 'Oh, you're upgrading the service here, obviously we're going to need broadband to go along with that, and it goes in as part of that.'"
That sort of change might be small, but he thinks it could prove hugely impactful, and just the area Clinton could tackle if she wants to live up to her branding as the candidate of quiet competence.
"Everybody agrees that Hillary is a wonk that loves to get into the details of policy," Feld said. "This is an area where the details of policy matter."
Yet Feld also worries that her approach may be too "incremental." While he's glad to see her continuing many of the Obama administration's programs and building on them, he also sees the need for Clinton to "swing for the bleachers" a bit more to make her goal of broadband for all by 2020 a reality.
"We've done all the easy stuff. So this is where it gets genuinely more difficult," Feld said. "The way we're going to get to 100 percent by 2020 rather than 90 percent is looking for opportunities to do something bold, or take advantage of something unexpected. That's where I'd really like to see this go."