California lawmaker renews call for CIO's ouster after latest DMV gaffe
Assemblyman Vince Fong says his call to California CIO Amy Tong is stronger than ever following failures of an automatic voter registration system.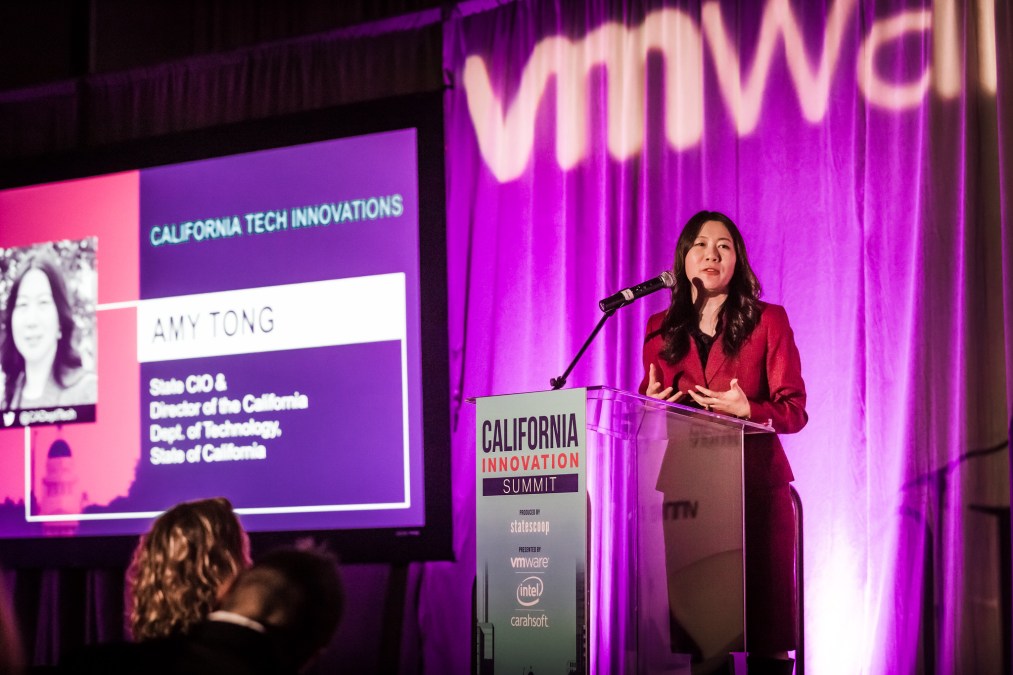 Between long lines at state offices, millions of dollars in supplementary funding requests and reports of attempted interference against a voter registration system by overseas actors, the computer systems operated by the California Department of Motor Vehicles are not working well these days.
Now, amid an audit of the DMV, a lengthy investigation published this week by the Los Angeles Times and ongoing budget talks that continue to uncover new problems, some lawmakers, led by Republican Assemblyman Vince Fong, are calling for new leadership at the state's Department of Technology, which designed the DMV's automatic voter registration system.
Fong, who called in October for the resignations of then-DMV Director Jean Shiomoto and state Chief Information Officer Amy Tong, told StateScoop he is hopeful with the new evidence of the DMV's troubles in its computer systems and what he characterized as systemic problems within the state's overall IT governance, that there will be more support for his demand that Gov. Gavin Newsom replace Tong.
"I think we need to bring in someone with a fresh perspective who is willing to shake things up and bring news ideas and new structure," Fong said. "In any state bureaucracy that's a challenge. They do things because they've always been done that way."
The Times' report Tuesday revealed that the DMV's $15 million voter registration system attempted to connect with servers in Croatia just days before its launch last April. Though DMV officials have said neither the system nor the state's voter data was ever at risk, the incident was perhaps a portent of the many system errors that were to come. The system's first year was rife with other shortcomings, including users encountering blank or frozen screens, machines changing information that users had entered and improperly registering more than 24,000 voters.
Shiomoto retired last December while Tong, whom then-Gov. Jerry Brown appointed in 2016, stayed on under Newsom. State lawmakers, including Fong, grilled acting DMV Kathleen Webb at an oversight hearing this week as DMV computers went down and caused long lines once again.
"There was no clear leadership structure and no clear project management framework," Assemblywoman Cottie Petrie-Norris, an Orange County Democrat, said of the department's "motor voter" project.
Though Fong is calling for new leadership, he also said California's structure itself is largely at fault. He cited other recent technology failures, including Fi$Cal, a $918 million accounting system that has been under development for 14 years, and the DMV's botched Real ID implementation, which will now force 3.4 million of those who have already received their new identification cards to submit additional credentials to the state before their IDs comply with federal requirements.
"It's in need of major reform," Fong said. "The tech culture prides itself on disruption and it's ironic to me that in the field of tech, especially in the state of California, that they don't want to do things differently. That's not the culture that came out of the Silicon Valley."
Fong said the ultimate problem with the state's technology projects is that there is no accountability. In the hearings, he said, DMV and CDT try to pass off responsibility on one another for any failings of technology projects and then ask for more funding and time to fix the errors.
"All they want to do is Band-Aid the problem — there's no structural reform," he said." There's a litany of projects that are just poor management all the way through and those are the common results, not the other way around."
Amy Tong was not available to be interviewed for this article. CDT spokeswoman Alice Scott-Rowe told StateScoop that Tong is an appointee whose employment is at the discretion of the governor. She also pointed out the state's computer systems are probed more than 200 million times daily and that the Croatia incident occurred on a test environment that did not house any voter data.
"Every large IT project has challenges that surface during development, and in this case, the California Department of Technology took immediate steps to address issues as they arose," Scott-Rowe said. "The Department of Technology understands the importance of safeguarding voter registration data and building secure systems that can protect it."