Governors ask for Real ID extension due to coronavirus
With state governments closing DMV offices amid the pandemic, governors say they need more time to ensure compliance and possibly upgrade the Real ID program's standards.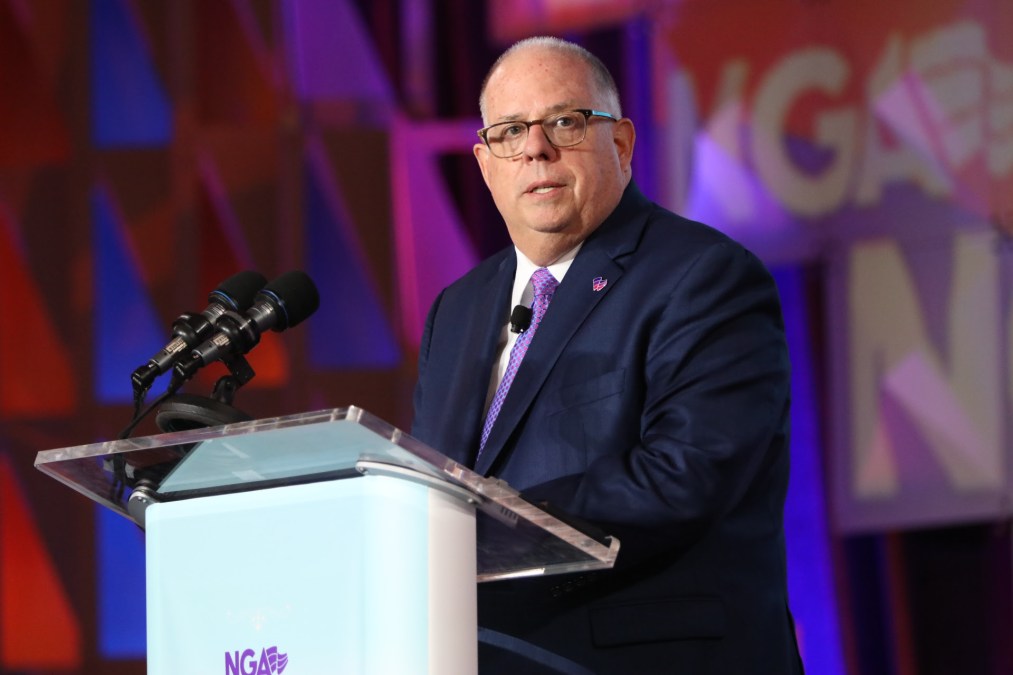 The National Governors Association this week asked the U.S. Department of Homeland Security to delay for at least one year the deadline for states to adopt the new Real ID standards for identification cards, citing the ongoing novel coronavirus pandemic and the disruption it's brought to state governments.
In a letter dated Tuesday, the NGA asked that the federal government push back its requirement that by Oct. 1, every U.S. resident boarding an airplane or entering a federal facility have a driver's license or other form of identification that complies with the Real ID standards, or a federally issued document such as a passport or military identification card. But with people sheltering in their homes to avoid spreading the coronavirus and many states' responses including the shuttering of agencies — like motor-vehicle departments — governors are asking for a reprieve.
"We remain concerned about the prolonged impact of the novel coronavirus (COVID-19) on our states and territories, supply chains, the travel industry and the economy," the letter reads. "We believe an extension will allow all of us to focus our efforts on combatting the spread and severity of COVID-19."
The Real ID Act, passed in 2005, requires state-issued identifications to include a person's full name, signature, date of birth, gender, primary residential address, front-facing photograph and a unique identification number. The cards themselves must also be designed with certain security features, including machine-readable barcodes, holographic images, embossed seals or micro-text.
But a delay could be helpful to some states. While DHS counts 48 states and the District of Columbia as being compliant in issuing identifications that meet the new standards, several states, including California, have struggled with the technology needed to update all their residents' licenses. As of Feb. 29, California had only issued 7.6 million Real ID-compliant identifications out of an estimated 23.5 million residents who will need them, according to the state Department of Motor Vehicles.
California's slowness in distributing new identifications has been chalked up previously to residents experiencing long waits at state DMV offices, which have suffered frequent closures attributed to failures of the department's 40-year-old IT systems. Last July, Gov. Gavin Newsom appointed Steve Gordon, a former Cisco Systems executive, to lead the department with a charge to overhaul its technology infrastructure. Newsom's most recent budget proposal also gives the DMV $200 million to address its IT woes ahead of the current deadline.
But California is not alone in struggling to meet the Oct. 1 Real ID deadline. Last October, with one year to go, DHS officials announced that just 27 percent of people had obtained the new identifications.
In asking for a coronavirus-induced extension, the NGA also said such a move on DHS's part could also give federal lawmakers an opportunity to update the original 2005 law that created the new standards to reflect changes in technology over the past 15 years, as well as allowing states to access data collected by federal trusted-travel programs like the Transportation Security Agency's Pre-Check and Customs and Border Protection's Global Entry.