Bill allowing police drones to watch parties almost passes in Illinois
The state assembly narrowly failed to pass a bill that would have permitted unprecedented use of drones over both public and private gatherings.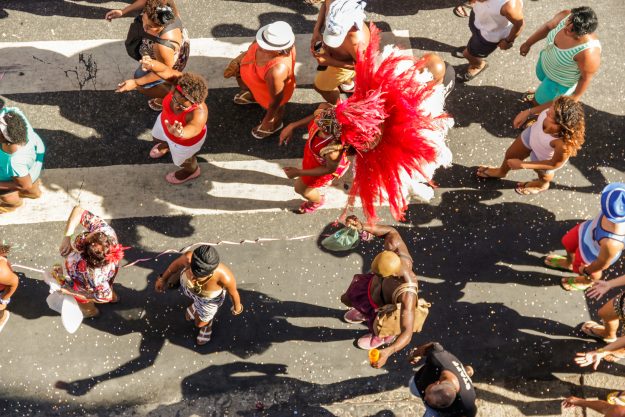 The Illinois House of Representatives last week narrowly rejected a bill that would've greatly expanded the state's police departments to deploy unmanned aerial vehicles to surveil any gathering of at least 100 people.
The measure, which would've encompassed public and private events alike, had already passed the Illinois Senate and had the backing of Chicago Mayor Rahm Emanuel, but was defeated by Chicago-area Democrats wary that it would be used to target predominantly black neighborhoods.
Under current state law, police agencies in Illinois can use drones only when necessary in life-threatening emergencies, such as a natural disaster, missing-persons case or terrorism incident. The bill spurned last week would've opened drone usage up to any large assembly of people, ranging from block parties and large family gatherings to events as large as the Lollapalooza Music Festival, which draws nearly 200,000 people to the shore of Lake Michigan.
The bill's backers in the Illinois Senate, where it was approved almost unanimously, said police drone surveillance could help deter incidents similar to the mass shooting at a Las Vegas music festival last October that killed 58 people and wounded more than 800. The legislation would have also allowed the drones to be equipped with facial-recognition technology, which critics said could have trampled on Illinois residents' First Amendment rights.
"If this bill is passed, as drafted, during the next large scale political rally, drones could identify and list people protesting the Trump administration," Karen Sheley, director of the American Civil Liberties Union's Police Practices Project, said May 1 .
The Chicago Police Department is not a stranger to surveillance controversies. The department's so-called "Red Squad" in the 1960s and '70s, which gathered and shared intelligence on activists and protest groups, ended with a class-action lawsuit in 1982 that resulted in federally mandated restrictions on police intelligence gathering that were only lifted in 2009 .
The Chicago-area House Democrats who cast the deciding votes against the drone bill largely represent majority-black neighborhoods, and expressed concern expanded police surveillance would target their constituents.
"I know this is going to be an abused process — especially on the South Side of Chicago," State Rep. Andre Thapedi told the Chicago Tribune .
[Editor's note: A modified version of this bill has been approved by the legislature since this article was published. Read the follow-up story here .]