Biden relief proposal includes $350 billion for state and local government
While none of the money is targeted directly at IT, state and local governments would be able to use the money flexibly to cover a broad range of expenses.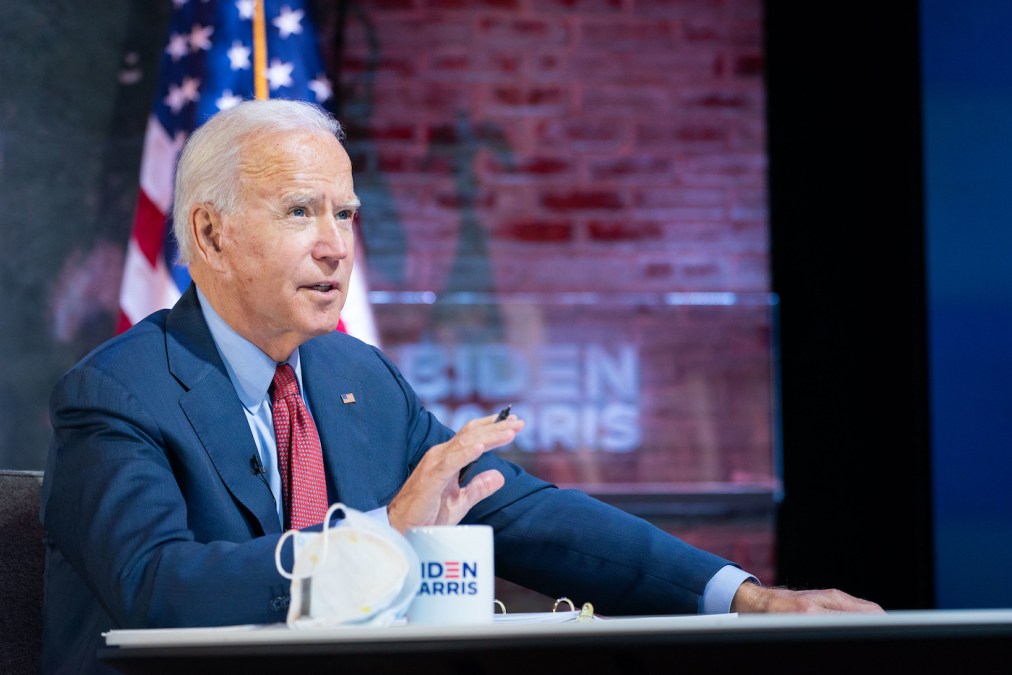 The COVID-19 rescue package President-elect Joe Biden said Thursday he plans to introduce upon taking office includes $350 billion in aid to state and local governments, which have pleaded for months that they need more federal assistance to overcome steep budget gaps created by the health crisis and its economic shutdowns.
The state and local aid is part of a broader $1.9 trillion package, which also includes money for extended unemployment insurance, vaccine distribution, school reopening plans, public transit, federal technology programs and an expansion of stimulus checks.
Groups representing state and local officials have said since last March, when Congress passed the $2.2 trillion CARES Act, which included $150 billion to be used directly on pandemic response, that they would need much more money, as well as the ability to use it to cover a broad range of expenses.
A relief bill the House passed in May contained nearly $1 trillion in flexible funds for state and local government, but was rejected by the Senate; the $900 stimulus package signed into law last month ultimately did not include any state and local funding.
While many state and local deficits are not as severe as initially projected last year — thanks to better-than-expected tax revenues and midyear budget cuts — governors, mayors and county leaders are still looking at lean times, which could trickle down to technology spending. Earlier this week, Doug Robinson, executive director of the National Association of State Chief Information Officers, warned that state IT agencies, many of which spent 2020 shoring up overburdened unemployment systems and configuring workforces to go remote, are expecting "reduced spending models".
But the prospect of a $350 billion round of state and local aid in Biden's relief proposal was greeted Thursday night by some of the organizations that have been pushing for help.
"Delivering direct, flexible aid to local governments across the country is an essential step to fueling our nation's economic recovery and will offer local officials and their communities the resources they need as they manage mounting costs and increasing demands on local government resources to protect their residents," read a statement from the National League of Cities.
Along with the state and local money, Biden's plan also offers $20 billion to tribal governments, which are among the hardest-hit by the pandemic, $20 billion for public transit agencies that have seen their riderships dwindle and $130 billion for school reopening.
And while there's nothing tailored specifically toward state and local IT, the proposal does direct money to federal tech programs as a response to the SolarWinds breach. Biden's plan calls for $9 billion for the Technology Modernization Fund, $690 million for the Cybersecurity and Infrastructure Security Agency, $200 million for "rapid hiring" at the U.S. Digital Service and office of the federal chief information security officer and $300 million for the General Services Administration's Technology Transformation Services.