What's in the pandemic relief bill for state tech?
The $2 trillion emergency relief bill contains several provisions that could address states' IT needs brought on by the spread of the coronavirus.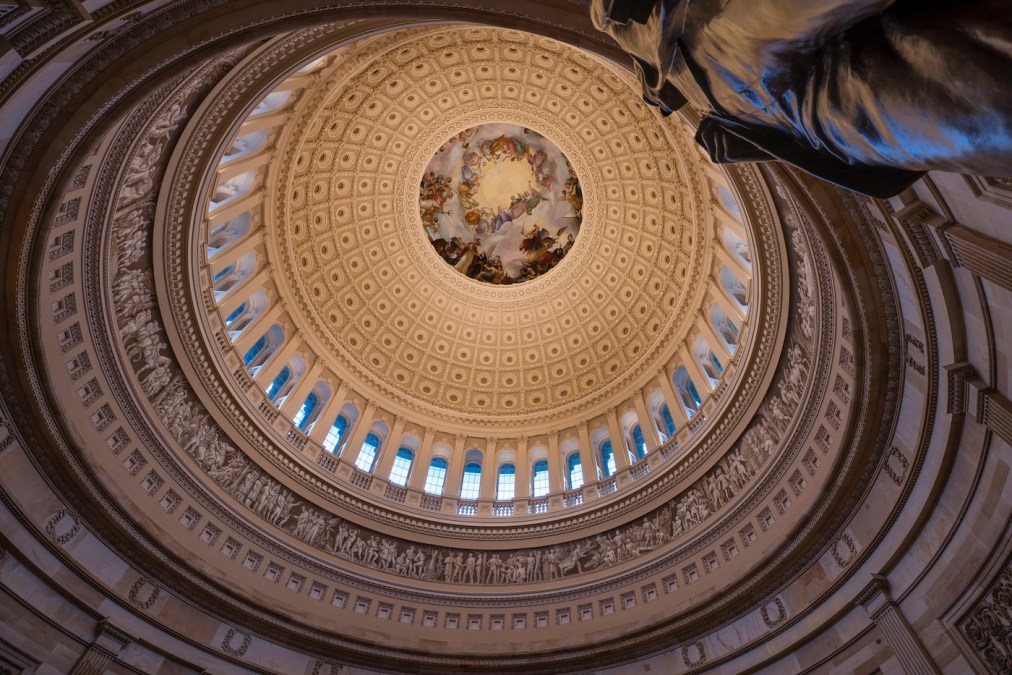 The $2 trillion bill Congress passed this week to provide emergency relief in the face of the COVID-19 pandemic contains several provisions that could address technology issues facing state governments as they work through the public health crisis. Much of the money is directed toward bailing out major industries and small businesses, extending unemployment insurance and providing one-time direct cash payments to individuals and families, but some portions of the legislation could tackle states' IT needs.
Further federal relief is expected as the pandemic and its economic fallout continue. But here are some of the bill's contents that could help state governments with the technological costs of COVID-19:
Broadband expansion
That workers in the public and private sector alike are being forced to work remotely for extended periods is expected to put new strain on broadband networks, especially in parts of the country where coverage is already spotty. The bill adds $100 million to the U.S. Department of Agriculture's ReConnect program, which offers loans and grants to rural governments, businesses and nonprofit organizations to build or improve broadband service. It also pumps $25 million into USDA's Distance Learning and Telemedicine grant program, which funds the telecommunications needs of entities that provide educational or health services over the internet.
Emergency aid to state and local budgets
The bill directs $180 billion in direct aid to state and local governments, which are facing massive revenue shortfalls as businesses close and people lose their jobs, while the expenses of responding to the coronavirus mount. That effect could also be strained further by the Internal Revenue Service's decision to push back the tax-filing deadline to July 15, a move that most states have replicated at the cost of slowing down their revenue streams.
Coronavirus-related expenses do not spare IT, with governments needing to make sudden purchases of equipment and software to enable their employees to work remotely. The Colorado Office of Information Technology, for instance, recently spent $2.4 million on about 1,800 new laptops in anticipation of workers being sent home, and another $8,000 to triple the capacity of its virtual private network so employees can conduct the business of government from their residences.
Real ID delay
Under the terms of the bill, the Department of Homeland Security would also delay by one year the requirement that all state-issued identification cards be compliant with Real ID standards. The National Governors Association issued a letter last week requesting a delay, citing the fact that numerous states have closed their motor-vehicle departments' physical offices. Many states had already been struggling to issue compliant identification cards to all their residents in time for the original deadline of Oct. 1. California, for instance, had only issued 7.6 million Real ID-compliant identifications as of Feb. 29, out of an estimated 23.5 million residents who will need them.
Election administration
The Senate bill also gives the Election Assistance Commission an additional $400 million to distribute in grants to states to secure their procedures, especially with some states considering expanding the use of absentee and mail-in ballots to avoid drawing large crowds to polling places. While some Democratic senators, led by Ron Wyden of Oregon, pushed to require that all states offer mail-in ballots to all registered voters, the EAC money in the final bill does not specifically target mail and absentee voting, only that the money should be used by states "to prevent, prepare for, and respond to coronavirus, domestically or internationally, for the 2020 Federal election cycle."
Wyden and Amy Klobuchar, D-Minn., called the $400 million boost to the EAC's grant program "a step in the right direction," but said that more reforms are needed to ensure this year's elections can be carried out safely. While a handful of states already conduct their elections entirely by mail, and 30 offer no-excuse absentee ballots to all voters, estimates of the cost of nationwide mail-in voting run high — the Brennan Center for Law and Justice estimated printing, equipment and postage costs could total $1.4 billion.