Biden, Harris address county officials amid pandemic and economic crises
The president- and vice president-elect told members of the National Association of Counties they plan to prioritize infrastructure and pandemic relief.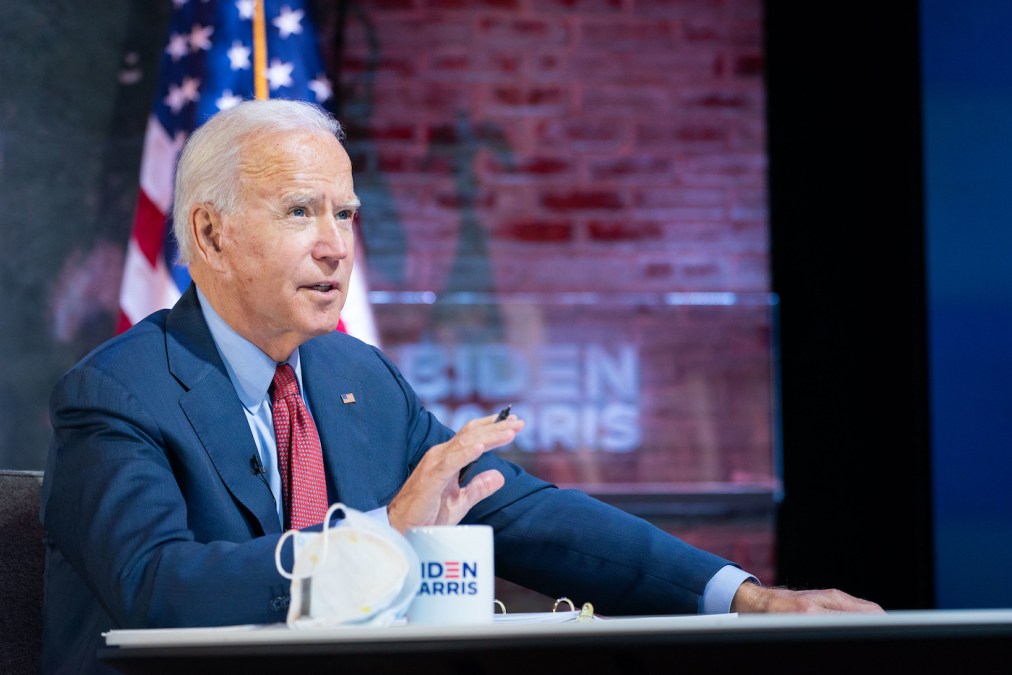 President-elect Joe Biden told an audience of county officials on Friday that they're the "single most consequential government officials."
In an address to the National Association of Counties, Biden offered supporting words to the officials, as virtually every county in the country struggles with the ongoing health and economic effects of the coronavirus pandemic.
Biden was preceded by Vice President-elect Kamala Harris and Julie Chavez Rodriguez, a former Harris aide who will lead the White House Office of Intergovernmental Affairs when Biden takes office. Biden, Harris and Rodriguez all told the county officials that they will be available and eager to work alongside them as the Biden administration plans its first steps come Jan. 20.
"This is just the start," Rodriguez said. "And know that you have, in me, an individual and direct representative that you can connect with in the White House and obviously in our administration, tremendous leadership that understands the critical work that county officials do at the local level."
Biden's remarks Friday echoed a similar message he gave last month in a Zoom call with mayors from around the United States, letting them know his administration would have "an open door" for local leaders during the pandemic recovery. Biden acknowledged that additional stimulus money from the federal government will be required to get cities through the next several months.
On Friday, Biden brought a similar message to county leaders, noting that there was "no time to lose," in rebuilding infrastructure and delivering economic relief to counties during the pandemic. Biden said he'll prioritize clearer guidelines for reimbursement on COVID-19 testing and treatment, and called for increased bipartisanship in congress to pass a funding bill so that more testing could become available to counties.
NACo has pleaded with Congress for several months that its members face a dire financial situation as the mounting costs of COVID-19 responses drain their budgets and economic slowdowns diminish tax revenue. Biden on Thursday endorsed a $908 billion Senate proposal that would include the first new support for local governments since the last federal stimulus package in March, calling it a "down payment."
"You're the basis upon which people either have faith or don't have faith in government," Biden said Friday. "It's all local. What the Supreme Court does is one thing, but what county courts do makes a big difference whether [the public] thinks justice functions or not. With all due respect, I think you sometimes underestimate your consequence."
Biden and Harris both served at the county level early on in their political careers. Harris served two terms at the county level when she was District Attorney of San Francisco from 2004 to 2010, and Biden got his start in politics as a council member from 1970 to 1972 in New Castle County, Delaware, before his first campaign for U.S. Senate.
"You're responsive every day to the people of your community," Harris said. "We are here to support you. We look forward to a strong partnership."