Harris says relief bill will help cities innovate
The vice president told a smart cities conference that mayors around the U.S. are supporting the Biden administration's $1.9 trillion relief package.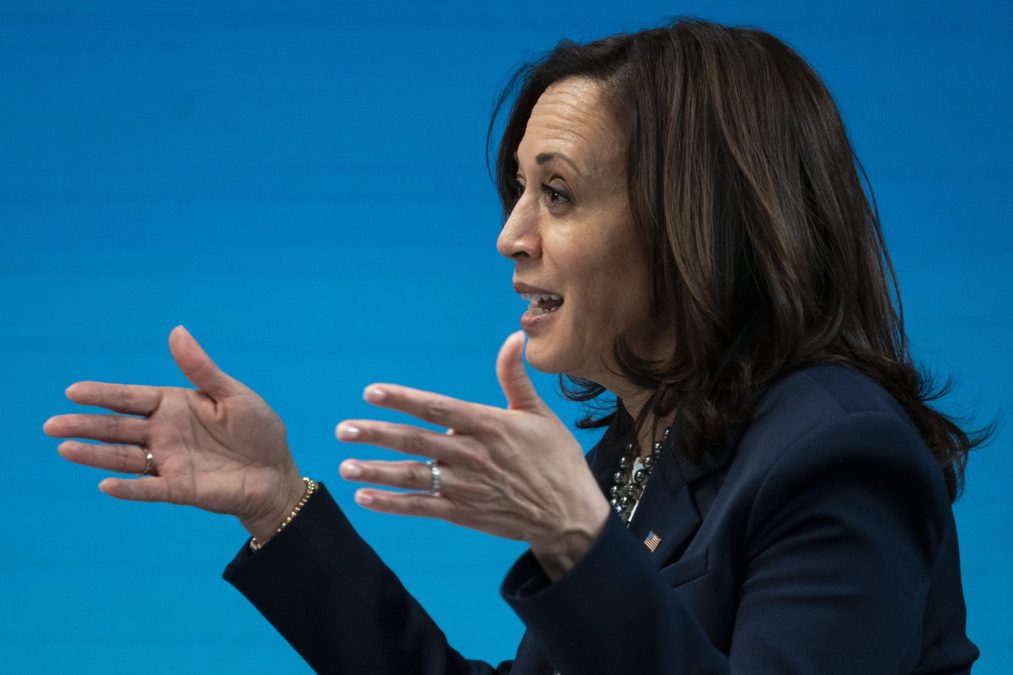 Vice President Kamala Harris said Monday that the $1.9 trillion pandemic relief package the White House is pushing will help U.S. cities innovate and invest in modern infrastructure.
Speaking to an online conference held by Bloomberg CityLab, Harris said that while cities have borne the brunt of COVID-19, they also have an opportunity to greatly redevelop their infrastructure when they emerge from the health crisis.
"From high-speed rail to high-speed internet, right now we have the opportunity — dare I say the imperative — to strengthen infrastructure in our cities and create good union jobs," she said. "Cities are incubators for startups and hubs for mom-and-pop shops. We need to make sure they have access to the capital we need."
Harris credited city leaders with being innovative through the pandemic, praising the creation of outdoor health clinics, "reimagining" public spaces to accommodate social distancing measures and deploying Wi-Fi hotspots to help students in virtual-learning settings access their coursework. But, she said, final passage of the American Rescue Plan, which the House approved last weekend on a nearly party-line vote, will help cities expand on those steps.
The House's bill included the Biden administration's initial proposal of $350 billion in direct assistance for state and local governments, many of which have seen their finances battered over the past 12 months, leading to service cuts and job losses. About 1.3 state and local workers have been laid off since the pandemic began, and IT leaders have warned that without the federal help, government agencies nationwide could be facing "reduced spending models" that limit public services.
State and local governments have also gone without a major federal rescue since the CARES Act last March, which included $150 billion in aid. But unlike those funds — which were limited to purposes directly tied to pandemic response and did not trickle down to the smallest local governments — the state and local money the Biden administration's plan could be used flexibly to patch up budget holes.
Approval of the package, Harris said, will be instrumental to "keeping small businesses open and first responders on the job."
"I have spoken with mayors from across the country about this plan," she said. "And without exception they have said our cities need this plan to survive."
Both the National League of Cities and National Association of Counties put out statements reasserting their support for the White House's proposal.
"Local governments everywhere are anticipating federal aid to stave off additional and staggering job losses that severely impact their ability to help communities recover from the pandemic while preserving the essential services that their residents need to rebuild," the NLC said, while NACo said "this pandemic and the resulting economic crisis are not partisan issues."
On Monday, though, Harris said the goal is not simply to help state and local governments tread water.
"Survival is not the endgame," she said. "We want our cities and countries to thrive."