Without enforcement, Washington state falls short on EV adoption goals
State lawmakers directed government entities to buy electric when new vehicles were needed, but a new report shows that few followed the requirement.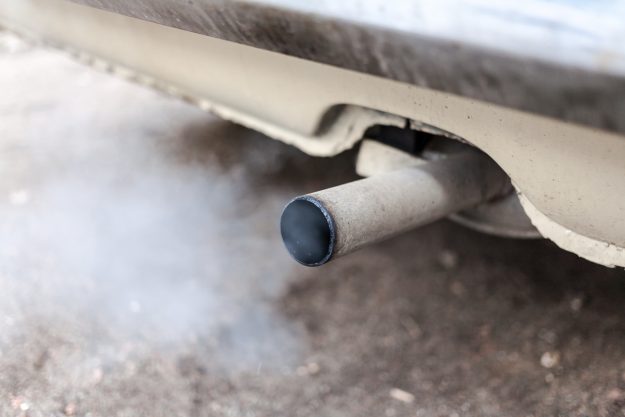 In 2007, the Washington state legislature stipulated that state and local officials electrify public fleets "to the extent practicable" — a key caveat. It was an ambitious yet ill-defined attempt to steer public agencies away from fossil fuels.
The law had staggered deadlines for compliance — June 1, 2015 for state agencies and last Friday for local entities.
" Recharge Required ," a report timed to release with the second deadline, was produced by Coltura, a nonprofit that advocates for the phase-out of gas- and diesel-powered vehicles. Coltura co-executive director Matthew Metz — who authored the report, surveyed Washington's public agencies, and spoke with officials and filed public record requests — says the law has not been effective.
Metz cites numerous figures to bolster his argument that Washington's state government, cities and counties are not following the law: less than 6 percent of the passenger and sports-utility fleets of the counties and cities surveyed operate on electricity. Some counties own fewer than 10 EVs in fleets numbering in the hundreds.
"I kind of stumbled across the law," Metz said. "Most [officials] had some vague awareness, but they just assumed that there was no enforcement. They weren't getting any message from Olympia to do anything." If the report hadn't come out, he said, "the deadline would have passed without a trace."
The report concedes that substantial obstacles remain for Washington. EVs aren't a feasible decision for police departments that need high-speed pursuit vehicles or public works officials that need rugged, off-road trucks for rural Washington. There aren't enough charging stations and compatible infrastructure around the state.
And though they make sense economically in the long-run, EVs are pricey upfront. The cost calculus for state agencies, with annually determined budgets, still tilts towards vehicles that are shorter upfront, even if they have a cheaper life-cycle cost.
"We greatly appreciate Coltura's interest in being a good watchdog … and appreciate the intent of the report," said Peter Moulton, who works at the Washington Commerce Department and is tasked with enforcing the law. "[But] it's a more complex challenge than people realize."
Moulton said he agreed that electrification makes sense from an economic and environmental standpoint, but the issue is that he doesn't have the resources to enforce the law.
"If you don't have any financial assistance or enforcement tools to ensure compliance, then you're left saying what you should do," Moulton said.
The challenge comes at a time when governments worldwide are pledging to wean themselves off fossil fuel-based transportation.
State Sen. Guy Palumbo told StateScoop that figuring out the state's fleet electrification issue would be a "silver bullet," since the transportation sector is Washington's biggest source of greenhouse gas emissions.
But he said he's worried about the political follow-through and enforcement mechanisms.
"There has to be something associated with teeth — some sort of repercussion if you don't convert," Palumbo said. "That's missing right now."