What the White House told state AGs about cybersecurity
Anne Neuberger, the deputy national security adviser for cyber issues, met with state attorneys general to discuss ransomware and other threats.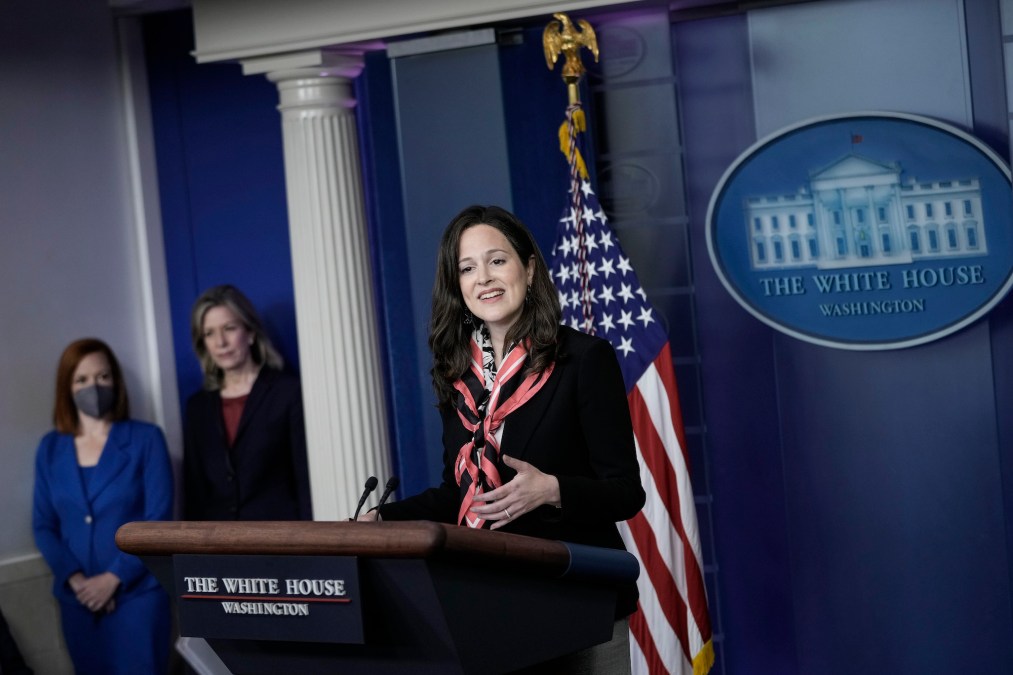 Amid the Biden administration's expanding focus on cybersecurity threats, like ransomware, that've attacked everything from small-town governments to major infrastructure assets like the Colonial Pipeline, the White House last week brought states' top law-enforcement officials closer into the fold.
Members of the bipartisan National Association of Attorneys General met virtually Thursday with Anne Neuberger, the deputy national security adviser for cyber and emerging technology, who briefed them on the administration's cyber priorities — including an executive order President Joe Biden signed last month directing federal contractors to improve their reporting of cyber incidents — and heard their own challenges in prosecuting cybercrime.
With ransomware, Neuberger reviewed what a White House readout described as a four-pronged effort, including disruption of criminal syndicates, tougher scrutiny of cryptocurrency transactions, reviewing government policies about paying hackers' demands and holding foreign countries accountable if they offer safe harbor to ransomware criminals. (Biden and Russian President Vladimir Putin are expected to discuss the matter this week.)
But the meeting was more than just a "nice informational Zoom," Connecticut Attorney General William Tong told StateScoop. In an interview Friday, Tong said the Biden White House's engagement on cybersecurity issues, which he said have increasingly vexed state attorneys general, is a shift from previous administrations.
"I did not have engagement like this before," he said. "You always hear about task forces, this is what it means. When you've got a burgeoning crisis of ransomware attacks, on top of increasing volume of data breaches and backdrop of cybersecurity breaches writ large, it's so important the feds and state law enforcement are constantly talking. That involves everything from sharing ideas and everybody is up to date on state of the art technology. Also just having someone to call when it hits the fan."
Tong also said that Neuberger said she'd make herself available to him and his counterparts when they need guidance on cybersecurity issues.
"I was expecting interest and engagement," he said. "I was even more encouraged by the fact that Anne knew about all the challenges we're facing."
Tong said cybercrime and data privacy have become "increasingly dominant" parts of his job, including what he called an increased effort to tackle misinformation and disinformation that has fueled domestic violent extremism like that seen on Jan. 6 at the U.S. Capitol. Having an ear in the White House, he said, is a boon to his office's efforts and those of his colleagues.
"The fact the relationship is developing is vital," he said. "We need to coordinate not just the national security side, but also the criminal justice and civil side."