K-12 cybersecurity gets boost from White House
The White House tasked the Education Department with forming a cyber council to connect federal, state, local and tribal education leaders.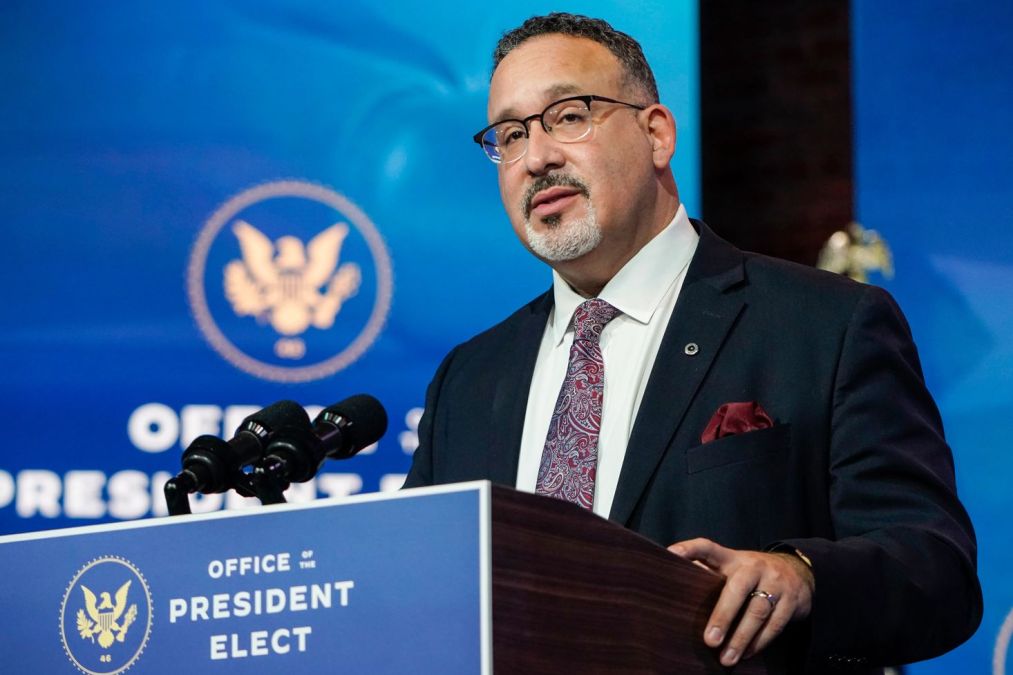 The Biden administration announced Tuesday it's tasked the Department of Education with creating a Government Coordinating Council to connect federal, state, local and tribal education leaders and boost K-12 cybersecurity.
Education Secretary Miguel Cardona, who attended Tuesday's White House event, called the council a "key first step" to protect schools and districts from cybersecurity threats. The occasion was also marked by a host of other announcements by federal agencies and private technology companies planning initiatives to boost K-12 cybersecurity through information sharing, education and new partnerships.
"Just as we expect everyone in a school system to plan and prepare for physical risks, we must now also ensure everyone helps plan and prepare for digital risks in our schools and classrooms," Cardona said in a news release.
The Department of Education and the Cybersecurity and Infrastructure Security Agency plan to publish a series of five briefs sharing best practices for building strong digital infrastructure at the K-12 level. It published three on Tuesday: resilient infrastructure, future-proofing and data management.
The White House also announced CISA plans to provide assessments and cybersecurity training for 300 K-12 schools and districts over the coming school year. And it announced the FBI and National Guard Bureau plan to publish updated guides for state government and education officials on how to report cyber incidents.
Various tech companies, including Amazon Web Services, Cloudfare and Google, used the White House event to announce free or low-cost training resources to school districts.
K-12 institutions reported 1,619 cyber incidents between 2016 and 2022, according to the K12 Security Information Exchange. One of the most high-profile victims was the Los Angeles Unified School District, which last year refused to pay a ransom demanded by cybercriminals who threatened to publish stolen data.
"We don't negotiate with terrorists. We did not pay the ransom," LAUSD Superintendent Alberto Carvalho said during the event.
Carvalho thanked the FBI for supporting his district's response to the cyberattack and advised school leaders to build relationships with security experts.
"Acknowledge this as high priority and budget accordingly," he said.