Washington state's new restaurant regulations put diner data on the menu
Restaurants able to reopen for table service will be required to store diners' names and phone numbers as part of Washington's COVID-19 contact-tracing efforts.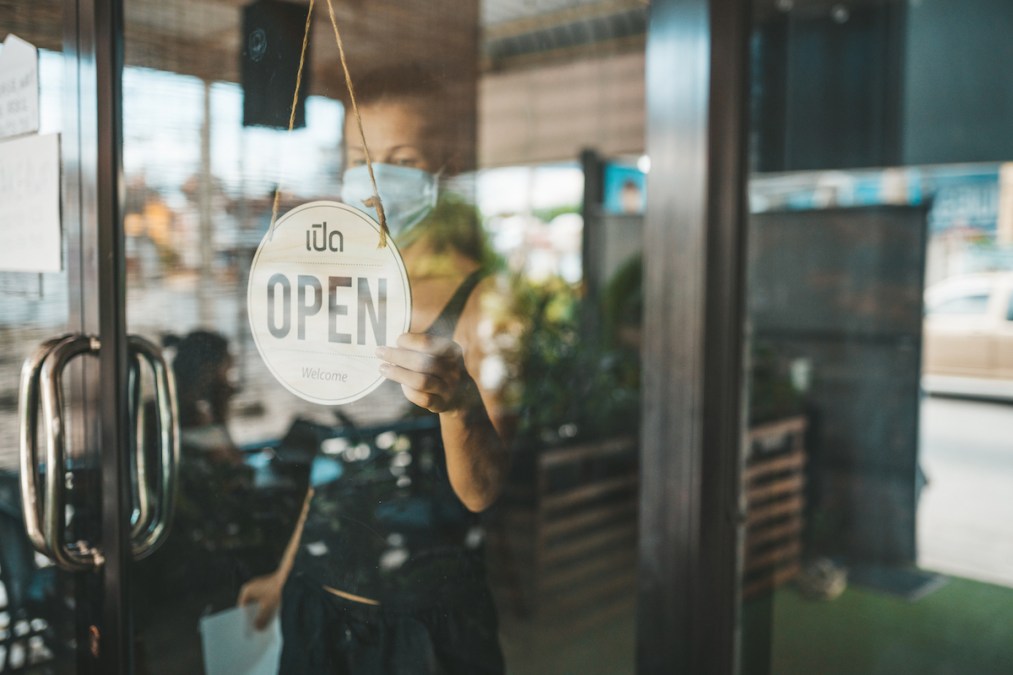 As it inches toward allowing businesses like restaurants to re-open amid an ongoing pandemic, Washington state on Monday issued new rules that will require eateries that resume dine-in service to collect data from customers and keep it for at least 30 days. The data storage is meant to be part of the state's contact-tracing effort to track new cases of COVID-19, which has infected more than 17,000 Washingtonians and killed 945.
But infection rates have declined enough in eight counties — mostly clustered in the state's remote northeastern corner — that Gov. Jay Inslee has let those jurisdictions being restarting their economies, which includes permitting restaurants to operate at 50 percent of their normal capacity. Inslee's office released 13 guidelines for table service, one of which stipulates that restaurants will "create a daily log of all customers and maintain that daily log for 30 days, including telephone/email contact information, and time in."
Contact tracing is a method of tracking infectious disease by asking newly diagnosed patients — either electronically or through a live interview — to recall who've they encountered and where they've been, in hopes of containing further transmission. Doing it effectively enough to cover a nationwide outbreak like the coronavirus requires a massive workforce and investment in new technology, though, with public health experts projecting at least 15 tracers are needed for every 100,000 people.
In Washington, Inslee has said his administration plans to hire as many as 1,500 contact tracers by the middle of this month, a number that will include members of the National Guard. But state officials have yet to announce if there will be a statewide standard for conducting the tracing, which has emerged as a competitive field for a host of new mobile applications that have in turn sparked a host of privacy concerns as individual state governments chart their own paths. Rhode Island, for instance, has considered encouraging residents to download an app that would collect information that could be turned over to state health authorities, while neighboring Massachusetts is relying more on live interviews.
In a letter to Inslee last week, the American Civil Liberties Union of Washington argued that any technology-assisted contact tracing proposals be voluntary, non-discriminatory and "narrowly tailored to target this specific health crisis." The organization also argued that any data collected for tracing the spread of COVID-19 not be shared beyond public-health uses.
"There must be legal, procedural, and technical safeguards to prevent any uninvolved third parties such as law enforcement agencies from accessing any data stores as well as mechanisms to detect unauthorized access and penalties for doing so," the letter read.
One app under consideration in Washington is CovidSafe, which is being developed jointly by the University of Washington and Microsoft. The app, which is still in a demonstration stage, allows users to enter their symptoms and receive alerts over a Bluetooth connection if they're exposed to another app user who's been confirmed to have COVID-19. It also allows health officials to broadcast alerts to targeted geographic areas. The app's developers say "privacy is maximized" by storing all data on users' devices, except what they choose to share with authorities.