D.C. CTO proposes 'cluster-based' IT inspired by pandemic
Washington CTO Lindsey Parker proposed her office work with "clusters" of agencies to develop technology projects to encourage the city's adoption of enterprise IT.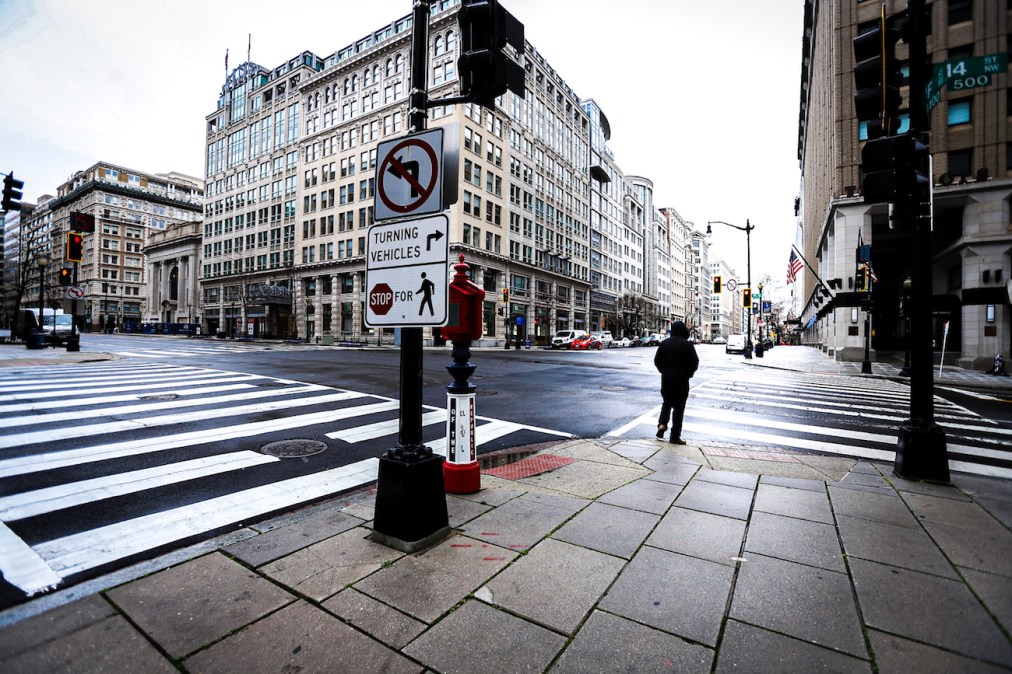 Washington, D.C.'s Office of the Chief Technology Officer is planning to reorganize the way government employees train, handle service requests and invest in new technology to adapt to a more digital post-COVID-19 world.
The plan, proposed by CTO Lindsey Parker during a city council budget hearing last week, would see OCTO work with clusters of agencies, like those that support education, economic development or public safety, rather than nearly 100 different individual agencies. The cluster-based approach, Parker said, will encourage agencies to invest in enterprise contracts, rather than one-off procurements like they do now.
To help deal with a massive influx of IT service requests as the government staffers switched to remote work, Parker said that she's proposing the consolidation of all internal IT service requests to a single help desk, so that agencies can know where and when they're receiving assistance. For D.C. employees who would like to become to become more tech-savvy on their own time, she also proposed a searchable, online "knowledge center" that will include explanations of OCTO processes and answers to commonly-asked technology questions. The proposed changes, along with a "refocus" on technology review boards that oversee the city's tech investments, are intended to provide a more predictable IT landscape for D.C. agencies and private companies than the environment that existed before and during the coronavirus pandemic.
"COVID-19 is radically accelerating our digital future and our agency partners have now seen the benefits of working together to come up with solutions that aren't necessarily agency-based, but user-focused," Parker said. "What makes it easier on the resident, the business owner, the visitor to find what they need, instead of the other way around. More are seeing the benefits of thinking through our existing processes and re-engineering them to pick up on the best practices of top of mind consumer applications."
Parker said her office has been relied upon more than ever over the last few months to help secure remote work environments for city workers. OCTO created a website to help government employees troubleshoot their home connections to the city's network. OCTO has also helped deliver laptops and other devices to employees who need them to work remotely, Parker said, in addition to digitizing paper processes that would have normally been conducted in-person across different agencies. To directly respond to the coronavirus pandemic, OCTO built a dedicated website, along with launching new call centers for specific pandemic-related questions, like how residents can receive help from the department of employment services or the department of behavioral health.
The office has also helped D.C. staffers build up their digital literacy skills. Parker said the office taught 65 nurses from D.C. Public Schools how to use Amazon Connect, a cloud-based customer service center from AWS, to handle coronavirus-related calls from families. Despite the nurses' initial skepticism, Parker said all 65 were successfully using the tool within a day.
"As residents and government services become more tech-enabled, we must also increase the technical savviness of all DC government employees," Parker said. "The amount of lag time government was once given to catch up with consumer trends is shrinking and doing so fast. In order to move faster in adopting new processes, new technologies, we need our employees to become more technologically savvy. More ubiquitous training and education ensures everyone is ready for that change, which increases adoption and acceptance."