Want to be data-driven? Don't fear failure, county official says
Pima County, Arizona, overcame its data habits, and yours can too, said Scott Zufelt, deputy director of the county's Office of Data Analytics.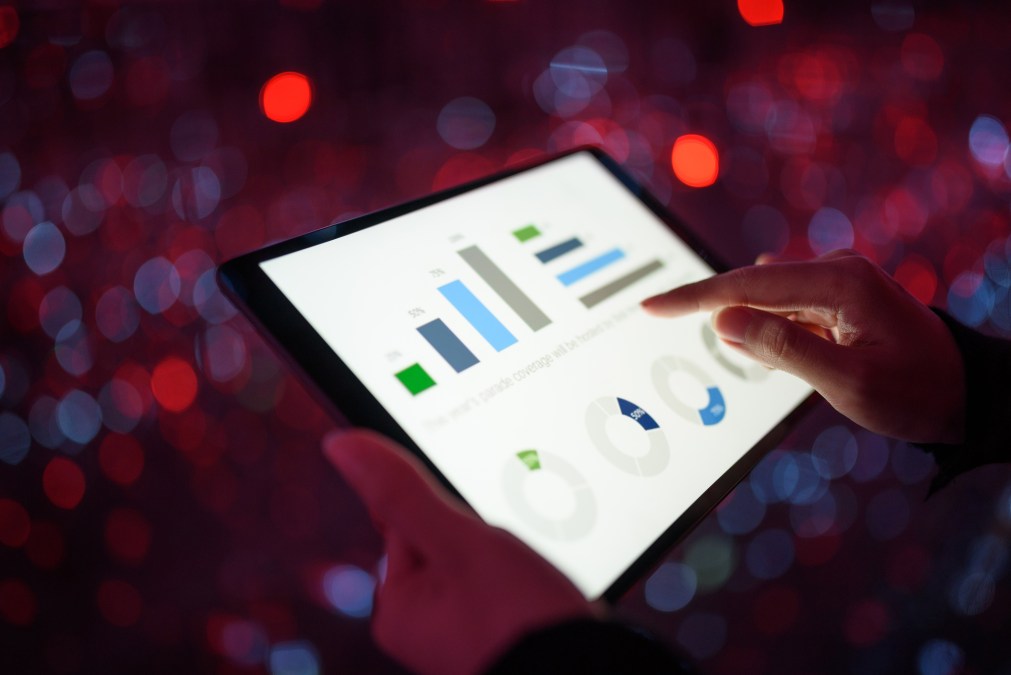 Installing new software to modernize the data capabilities of Pima County, Arizona, only took 30 minutes, but finding the willingness to take on the project and abandoning a fear of failure were the real challenges, a county technology official told StateScoop.
The county of nearly 1 million residents, which includes Tucson, began piloting two pieces of software from Qlik — called Replicate and Compose — in December 2019, replacing a months-long process of building reports manually with one that produces reports instantaneously. Being able to quickly answer questions like how much leave time employees had turned was handy when the pandemic hit a few months later, said Scott Zufelt, deputy director of the county's Office of Data Analytics.
"We wanted to become more of a data-driven culture in the sense of needing data near real-time to make and understand the decisions and understand the impact to the county," Zufelt said. "What we had to overcome was years of how we used to do things, the willingness to change, the willingness to say there's got to be a better way to do data."
That change, he said, took "a lot of time" over the past four years since his department was created from officials in the county's IT and finance departments. They went to conferences, researched what other data-driven organizations did and studied what went into an effective data governance strategy, he said.
The county's five-year, $2.5 million contract with Qlik came after much of that planning work had been done, allowing the local government to replace many of its point-to-point data solutions. Before, Zufelt said, creating a report required "taking a full copy of a database, restoring that to our data warehouse, rebuilding all of our indexes and rebuilding everything." Some reports took months to build, he said, and the data was always at least 24 hours old.
"[We moved] to a modern platform that allowed us to move only the data that is being changed as it is being created," he said. "So it went from 24 hours old to less than 9 milliseconds. I can watch the lag on the databases as they're moving data from production to my warehouse."
In addition to reports showing employee leave, which Zufelt said allowed the county to minimize the number of furloughed employees after Arizona Gov. Doug Ducey issued a stay-at-home order last year, the new technology has also enabled the county to further elements of its mission statement, like diversity.
"Are we having women in leadership positions? Or do we have people of color in positions? Are we being representative of the LGBTQ community? Do we have the things that the county values and the county needs, and are we being fair to everyone?" Zufelt said. "Having the reports to show some of these demographics was a boon."
The county is continuing to advance its data organization, including a transition to a hybrid-cloud environment, in which only the most sensitive data is stored in an on-premises data center. Installing the software was easy and setting up the databases took a few months of cautious work, Zufelt said, but the key to improvement was finding the gumption to take on the work in the first place.
"I encourage other municipalities, other government organizations that are looking to modernize their data structure to not be afraid to fail, to not be afraid to try an idea and have it not be the exact result you want, but to understand your goals and to move forward every time to further those goals, to implement those little building blocks to make the giant puzzle come together," he said.
This piece is part of StateScoop & EdScoop's Special Report on Digital Services.