Maricopa County, Ariz., finds partisan ballot review was incorrect, misleading
County officials issued a lengthy rebuttal to the partisan review of 2.1 million ballots demanded by supporters of former President Trump.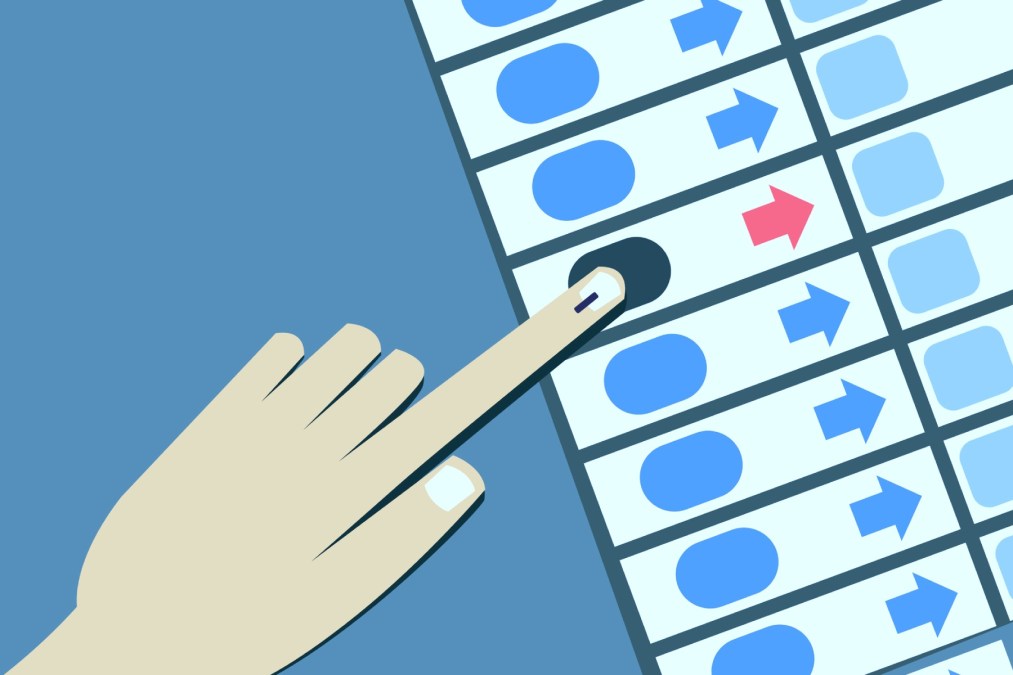 Fourteen months after the 2020 presidential election, officials in Maricopa County, Arizona, confirmed again that the election was carried out honestly and fairly, as they issued a lengthy rebuttal to a partisan ballot review last year demanded and conducted by supporters of former President Donald Trump.
The 93-page report from the Maricopa County Elections Department is meant as the final, official word in response to the report published last September by Cyber Ninjas, a firm that was recruited by the Arizona Senate to inspect 2.1 million ballots and vote-counting equipment from 2020, when Joe Biden won the state's 11 electoral votes en route to winning the presidency.
The county's report states that all 76 claims in the Cyber Ninjas report were misleading, inaccurate or completely false.
"This is a technical report that proves what we have said all along – the Maricopa County November 2020 election was conducted fairly and accurately," County Recorder Stephen Richer said in a press release.
'There is no evidence'
Among the claims the county's report refutes most aggressively is one made by another Arizona Senate contractor, a digital forensics firm called CyFIR, that election workers deleted data containing 2020 vote logs before the partisan ballot review began.
"The statement is baseless and insinuates malfeasance. There is no evidence to support this claim," the report reads, adding that data logs from the November 2020 vote had been archived to make space on the elections department's computers, and those archives were had not been targeted by the Arizona Senate's subpoena that led to the partisan review.
The report dismisses Cyber Ninjas' claim that more than 53,000 ballots were cast improperly. In its report, Cyber Ninjas suggested those ballots should've been rejected for 22 reasons. Those ballots included more than 23,000 from people who voted from a previous address, despite the fact that state and federal law allows voters to cast their ballots even if they move during an election cycle.
Upon its own legally mandated post-election audits, the county said it found fewer than 100 instances of potentially questionable ballots out of 2.1 million, including 50 that might have been double-counted and 37 from voters who "may have unlawfully cast multiple ballots." The latter group has been referred to the Arizona attorney general's office for additional investigation, county officials said.
"This is the definition of exceptionally rare," the report reads. "None of these instances impacted the outcome of races and a thorough review by our election professionals confirmed there were no systemic issues related to ballot counting and processing in the November 2020 General Election."
The Arizona Senate's September report insinuated that Maricopa County's vote-counting equipment had been connected to the internet and potentially exposed to malware, claims that were repeatedly debunked by federally certified laboratories that test and review election equipment, the county report issued Wednesday read.
'Made things worse'
The ballot review has already had consequences for Maricopa County. Last June, Arizona Secretary of State Katie Hobbs decertified the county's inventory of election technology, determining that because it had been turned over to Cyber Ninjas it could not be credibly used again in future elections and must be replaced at a cost of several million dollars.
And ahead of a Maricopa Board of Supervisors hearing Wednesday at which the new report was made public, Bill Gates, the chair of the majority-Republican board, lamented the corrosive effect the Cyber Ninjas review took on voter confidence.
"The people who have spent the last year proclaiming our free and fair elections are rigged are lying or delusional," he said in a press release. "Unfortunately, the Senate's inquiry made things worse by giving partisan auditors a platform to make damaging false claims based on their inexperience and biases."
The report also charged that the ballot review was a fount of the disinformation that election officials nationwide have been fighting for years.
"Post-election audits build trust and promote election integrity when they have bipartisan oversight and are conducted by experienced, unbiased professionals who use well-defined, proven processes to provide quantifiable, reproducible proof," it reads. "Unfortunately, the Senate's election review and its contractors fell far short of those standards and instead promoted disinformation and distrust."
Gates opened Wednesday's hearing by saying the report was his "hope that this will be the last word on the November 2020 election, because you're going to hear the facts today in detail."
The report came one day before the first anniversary of when a pro-Trump mob tore through the U.S. Capitol in an attempt to overturn the 2020 election, followed by 127 Republican members of Congress voting to reject Arizona's electoral votes.