Virginia Secretary of Administration Keyanna Conner to resign
Conner, who oversaw radical change in how the state delivers IT services, has announced she'll depart for the private sector next month.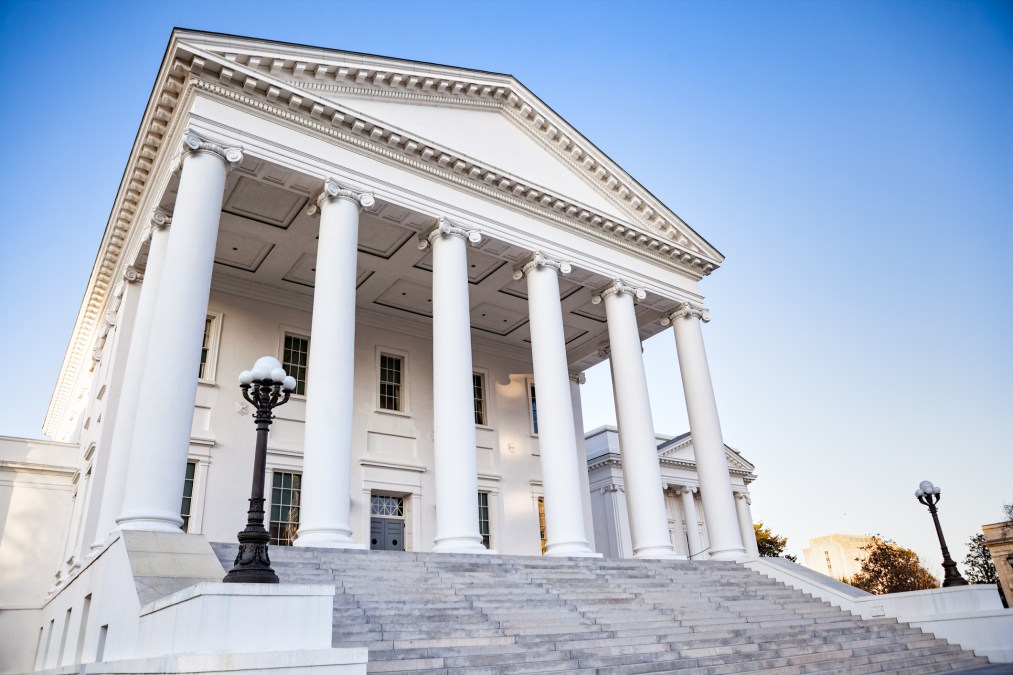 Virginia Secretary of Administration Keyanna Conner, whose office oversees several agencies including the Virginia Information Technologies Agency and Department of Elections, announced recently that she plans to step down in January.
Conner, who joined Gov. Ralph Northam's administration upon his inauguration in 2018, oversaw a contentious transition from a massive single-vendor contract with Virginia's longtime partner Northop Grumman to a multi-vendor model that officials have said is allowing the state to be more flexible and transparent.
She also oversaw three elections during a pandemic — and "with minimal disruption," she noted.
Conner told StateScoop the work she led involving the state's technology modernization efforts "tops the list" of her proudest achievements during her time in Virginia.
"I'm really proud of where Virginia is. We were the first state in the nation to use that fully implemented multi-supplier model," she said. "I do think we tend to be the testing ground in working out a lot of the kinks very early on and other states are able to see what we've done now."
According to Northam's office, Conner's spot will be filled by Deputy Administration Secretary Grindly Johnson when she officially departs Jan. 8. Conner said she'll announce her new position — a private-sector role that she said will allow her to continue advising governments — "very soon."
In addition to changing Virginia's IT model, Conner also reconfigured the organizational structure of the state's IT organization, including the creation of the Office of the Chief Data Officer, currently occupied by Carlos Rivero, and hiring new officials to help take on the growing list of responsibilities shouldered by statewide Chief Information Officer Nelson Moe. These new roles include a chief administrative officer, Dan Wolf, and a chief operating officer, Jonathan Ozovek.
Before those roles were created, Moe was responsible for managing both the state's internal technology operations and its vendor relationships, the latter of which became more time consuming when the state took on eight vendor contracts instead of just one. It was a "big portfolio" for one person, Conner said.
"[The reorganization] makes sure that we have an executive who has a clear line of sight into the agency network, freeing our CIO to be more strategic thinking and public facing," she said.
Trained in organic chemistry, Conner said she had "an awakening" as she was finishing her dissertation at Virginia Commonwealth University, which led her into politics, working for Democratic Sen. Mark Warner, and then inside state government, "figuring out ways how to create change."
"For me, public service is all about helping my neighbors," she said. "I get joy every day knowing I've made some type of change on behalf of people who need it the most. Government is here to serve. It's here to make sure that we are continuing to be the best country in the world by serving our citizens, so for me this work is incredibly fulfilling because of that."