Former Virginia CIO Nelson Moe joins IT provider Iron Bow
The move reunites Moe with former Virginia IT official Jonathan Ozovek, who compared their work relationship to "peanut butter and jelly."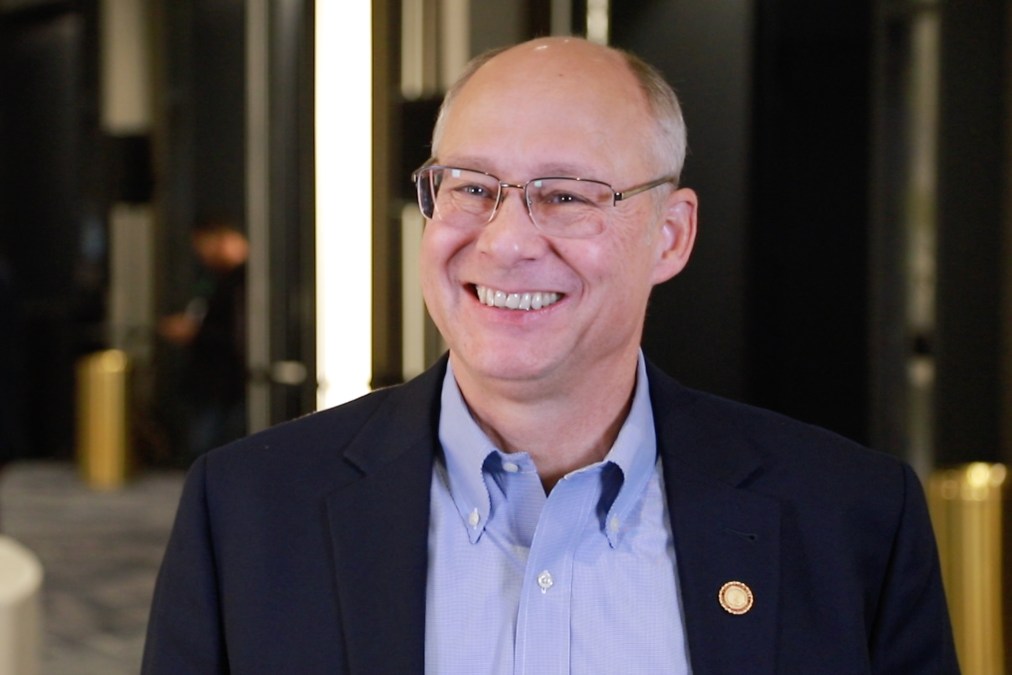 Nelson Moe, who served as Virginia's chief information officer from 2015 until January, has joined the IT services provider Iron Bow Technologies as a principal sales strategist for its state, local and education practice, the company announced Tuesday.
In the role, Moe told StateScoop he'll be using his experience overhauling the commonwealth's IT approach to advise public-sector officials on how to overcome barriers — like risk-averse political leaders — to transforming and modernizing services.
The move to Iron Bow also reunites Moe with Jonathan Ozovek, who served as chief operating officer of the Virginia Information Technologies Agency from 2019 to earlier this year, and joined the company last month as chief transformation officer for its SLED division. Moe said that while working for the commonwealth, the pair developed strategies to implement new technologies more efficiently than the Virginia government had in the past.
"When Jon and I were working together, we had the ability to realize the vision we started out with in 2015 to fill out cost-effective secure services at speed and scale," Moe said. "To make that transformation and do it quickly and keeping customer service in mind, it was astonishing. States are hungry for this type of approach as they consolidate or try to roll out innovative services."
He also said Ozovek brought a "data-driven" attitude toward VITA, which encouraged the development of newer projects, like a robotic process automation service available to 65 statewide agencies.
Moe's time as CIO spanned two governorships — Terry McAuliffe's and Ralph Northam's — and saw major changes in how Virginia ran its technology. The biggest shift came in 2018, when Moe navigated an early exit from a 13-year contract that had made Northrup Grumman, the defense contractor, the state's sole IT provider. After months of legal wriggling, Moe set about replacing that governance model with a multi-vendor approach, which he and Ozovek said made Virginia's IT implementations speedier and less expensive.
Ozovek said windows for project development at VITA shrank from 400 days on average to about 100 days, while the commonwealth enjoyed about $100 million in cost savings, figures he said could be convincing to officials in other states where Iron Bow does business.
"If we can show technology can be a strategic enabler of a business outcome and use RPA as a service to accelerate the unemployment backlog, all of a sudden the political people want to invest in this thing and see it grow," he said.
Ozovek also said that after joining Iron Bow last month, he was eager to bring on Moe. "IronBow asked me to transform their SLED business, and I said first I want to bring on Nelson, because him and I are so good working together," he said. "We're like peanut butter and jelly."