Virginia public defenders get time-saving tool for scanning body cam videos
Public defenders in Virginia will soon begin training with JusticeText, a platform that during testing halved evidence discovery times.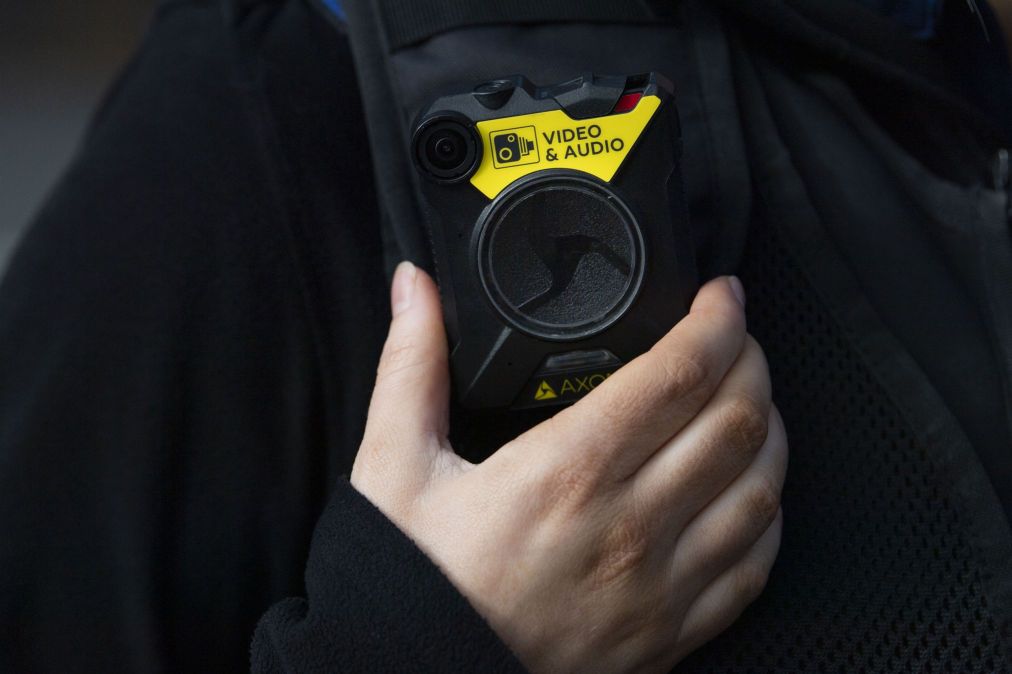 The Virginia Indigent Defense Commission plans to begin training its public defenders in the use of a new web-based software platform that can help them sift through countless hours of police body camera footage, 911 calls and interrogation videos.
The training comes after the commission, which assigns public defenders to represent criminal suspects around the commonwealth, signed a contract last month with JusticeText, the software's developer. JusticeText was the subject of a 2021 pilot project in which more than 100 of the commission's attorneys, investigators and support staff found the tool could potentially reduce by half the amount of time needed to sort through audio and video evidence.
Devshi Mehrotra, JusticeText's chief executive and cofounder, told StateScoop those time savings result in attorneys who are better prepared to defend their clients.
"Policing culture hadn't really shifted after the use of body cameras because police knew that nobody was going through hours and hours of this footage," she said. "But then after we deployed this technology, after we started the pilot, public defenders in Richmond started showing up to their court hearings a lot more prepared."
Mehrotra said audio or video clips uncovered by her platform can give lawyers evidence that contradicts testimony by police officers, who she said sometimes omit details from their reports, and gets cases dismissed.
"When you're recounting a sequence of events, you can mix things around, which can make a very big difference in a lot of these types of cases and the ultimate verdict," she said.
Mehrotra, who co-founded JusticeText in 2019 with a University of Chicago classmate, said her company's aim is to improve criminal justice outcomes for low-income defendants. Virginia's 460 public defenders are busy, sometimes assigned to as many as 100 cases at a time.
JusticeText uses a speech recognition machine-learning algorithm to build transcripts of any audio or video users feed into its web-based interface. It uses natural language processing to spot keywords in those transcripts, flagging for users the most salient parts of the recordings, such as any mentions of drugs or weapons or when an officer reads Miranda rights. The platform also contains a video-editing suite so defendants can prepare evidence for court and share materials with other public defenders.
"When technology is built in the justice system, it is always built for law enforcement," Mehrotra said. "If you look at the state of resources, technology, staffing in a lot of public defender agencies, it's really shocking. Our technology can be used by both sides equally as well, but we made a very intentional decision to focus on selling to public defenders from the outset."
Before landing its contract with Virginia, JusticeText signed contracts with public defender offices in Harris County, Texas; Orange County, California; and Washington, D.C. Mehrotra said she doesn't yet have any hard stats on how her software is improving outcomes, but said there are many anecdotes from users about how they're saving time and putting forward better cases in court.
By 2018, body cameras were used by 80% of large police departments nationwide. And 80% of criminal defense cases in Virginia involve digital evidence, a nonstop torrent of information that only grows as more cameras are installed each day. In a survey by the commonwealth's Indigent Defense Commission, 73% of public defenders said reviewing body-camera footage at times prevented them from completing other case-related work.
In video interviews with JusticeText, some lawyers lauded the platform for its ability to save time finding relevant evidence and bolster their cases. Tracy Paner, a public defender in Richmond, Virginia, one of the cities involved in the recent pilot, said the amount of footage her office needs to review is "astronomical."
"What has been really amazing is watching the judge's reaction to hearing them, because we're ready there in court with either the video or a clip to play to impeach the officer and the judges' heads kind of explode," she said. "And you know, without that video, they're going to always believe what the officer has to say."
Jake Williams, StateScoop's vice president of community and content, is an adviser to JusticeText, and was not involved in the reporting, editing or publication of this article.